Abbey Road NZ Beatles Show




​
This show rekindles the memories of the most influential force in modern popular music.
Named after the final album the FAB FOUR recorded together, Abbey Road perform for you a 3 part (3*50 minute) live show, with costume changes, that is nothing but Beatles all night long!
Part 1: The Cavern Club with songs fromalbums: Please Please me, With the beatles and A Hard Days Night.
​​Part 2: Songs from albums: Help, Rubber Soul and Revolver.

​Part 3: ​Songs from Sgt Pepper's,the White Album, Abbey Road & Let it Be
Tribute Shows

Joe Cocker Tribute Show
Col Jones & Guilty
​
​Col Jones was a finalist in the NZ "Stars in their eyes" show.
This tribute show delivers a convincing
portrayal
of Joe Cocker​ with his unique gritty, bluesy style.
Songs include; Unchain my heart, The Letter, Help with my friends, Delta Lady, Have a little faith and many other hits.​
Bluez Brotherz Tribute Show
With all the songs and lines you know and love, this show is packed with an enormous amount of energy and fun. There is a great deal of audience interaction with the guys dancing and playing within the crowd. Songs include; Shake your Tailfeather, Everybody Needs Somebody, Flip Flop & Fly, Gimme some Lovin', She caught the Katy, Sweet Home Chicago and many more.

Make no mistake. This show is upbeat and in your face.​​​​
Tina Turner Tribute Show
Cindy of Samoa is simply the best! The popular diva has toured the Pacific, New Zealand, Australia and the US, and is renowned for her impersonations of Shirley Bassey, Whitney Houston and Tina Turner.
At age 15, Cindy Of Samoa became the first female vocalist at Samoa's famous nightclub, Mt. Vaea. New Zealand tours followed in 1989, Cindy of Samoa became the star attraction of many Polynesian revues, including the must-see tourist show, Cindy's Cabaret Show. In was said no visit to Samoa is complete until you see the Cindy's Show. It became top of the list of 10 must do things while in Samoa.
Dire Straits Tribute Show



This show feaures Kerry Adams up front and leading his Bros with his trade mark Dylan-influenced vocals, seductive guitar playing and dark thoughtful songs will leave you all in awe.

The first part of the show will follow the early Dire Straits with songs: Down to the Waterline, Six Blade Knife, Once upon a Time in the West, Lady Writer, Water of Love, Wild West End, In the Gallery.

Second part has the dance groove songs: Twisting by the Pool, Money for Nothing, Tunnel of Love, Walk of Life, So far Away, Sultans of Swing, Brothers in Arms, and many more good moving dance numbers .
​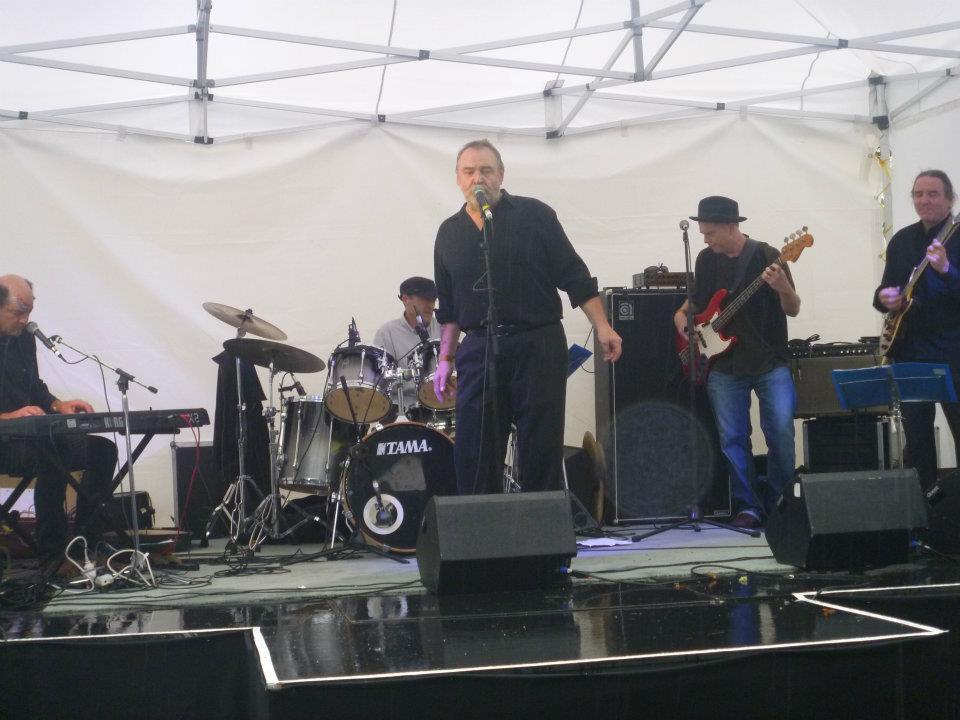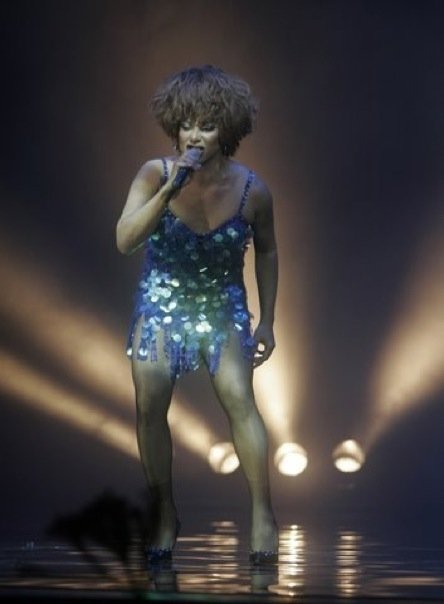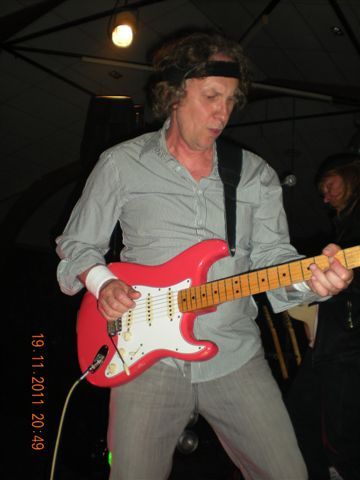 Elvis

Brendon Chase is New Zealand's premier Elvis Tribute Artist and has been entertaining professionally as Elvis for 18 years
In 2006 he won the title of "New Zealands Best Elvis" he placed 4th in "Australasia's Ultimate Elvis Tribute artist" contest in 2007, came 2nd in the "Elvis 70's era" category, and was a finalist in New Zealand's "Stars in their Eyes" TV series in 2008. In 2012 he once again came FIRST as the NZ Representative and placed 2nd in Australasia.
He has played major venues throughout NZ, Australia and the South Pacific, including all major casinos, top clubs, large corporate events and many national TV appearances.
He has over 200 digitally mastered backing tracks, performing as Elvis from the 50's, 60's, and 70's, he can easily cover just one special song through to an energetic 4 hour show, providing quality sound and lighting for any venue, there is no song that he cant sing.
He keeps his show fresh with an ever changing song line up, wearing one of his many replica suits made by Elvis's original costume designers.
Seeing this commanding and exciting performance as Elvis will leave you all shock up....



Stevie Ray Vaughan in concert, wow wouldn't that be great!!!
Well here's the next best thing.
This highly acclaimed show was formed, August 2010 by noted Auckland Based (UK Ex Pat) guitarist Tony Painting. To say that Tony absolutely nails all of Stevie's legendary guitar licks is to understate the show somewhat. He not only nails it but his rockin band holds down there end too, all together making the show a must not miss event.
Don't miss this incredible performance from New Zealand's best rated Stevie Ray Vaughan Show expertly performed by Tony Painting and his band The power.
Enjoy the awesome music of this rock/guitar legend authentically recreated - with no detail missed - from some of the most talented musicians on the circuit today.
Stevie Ray Vaughan fans will be treated to awesome performances from Stevie's extensive musical catalogue including Tightrope, Couldn't Stand The Weather, Crossfire, Texas Flood and much much more.
This show is well rehearsed and ready to rock your socks off. So if you're a Stevie Ray Vaughan fan or just a lover of great guitar musicianship this show won't disappoint.


If you are looking for something unique then Tribute Shows are what you need. Top Line Entertainment has a great range of proven shows to choose from.
Landslide: Fleetwood Mac Tribute

Professional live band delivering a top quality musical experience celebrating the music of Fleetwood Mac and Stevie Nicks, available for parties events and weddings etc as well as public bar and venue appearances. This is a full Fleetwood Mac show with lighting and sound system to add a classy edge to your next event.


Introducing The Soul Pit Orchestra
"Auckland's favourite wedding and party band, classic 60′s soul, funk and motown covers.
The Soul Pit Orchestra is Auckland's favourite 60′s Soul, Funk and Motown covers band, featuring some of the best musicians in town!

Originally the resident house band at the "Soul Pit" nightclub in Auckland's notorious Fort St, and later at "Grand Central" in Ponsonby, The Soul Pit Orchestra have built up an enviable reputation playing vintage Soul and Motown classics with a passion and groove that pretty much guarantees them a crowd wherever they play.
you can be sure that their authentic retro soul sound will grab any crowd and get them up dancing and having the time of their lives!
Two soulful vocals, funky keyboards, groovy rhythms and a sax that sounds like it dropped straight out of an episode of "Soul Train" – these guys are the real deal.
If you've been looking for a live act to make your event or party go with a bang – you've found them!"
Rud Stewart,

Europe's Premier Rod Stewart Tribute Artist
​
Rud Stewart is the 2nd best Rod Stewart who performs between England , Sweden and Majorca Spain. Often mistaken for the real Rod Stewart. Catch him on one of his tours ....this is his first time ever to NZ..
Rud, originally from Yorkshire England has been performing his tribute shows to Rod Stewart for the past 14 years. Just watch his videos and you decide! Often mistaken for Rod Stewart and a life long fan himself, he covers all of Rod's hits from the 60's through to the current day and latest album.
His shows have been seen in many corners of the world and he performs regularly in the UK, Sweden, Las Vegas USA and Majorca Spain. Rud can be booked with either a live band or with playback tracks but his vocals will always be live vocals.
Rud is that good he was asked to pe

rform at

THE Rod Stewarts 60th birthday party..which he did..
Career Highlights
Meeting Rod "every time" and performing at his 60th birthday party

Singing at the Olympia football stadium

Helsingborg Festival performance Sweden

Same Game my song being played on BBC Radio 2

​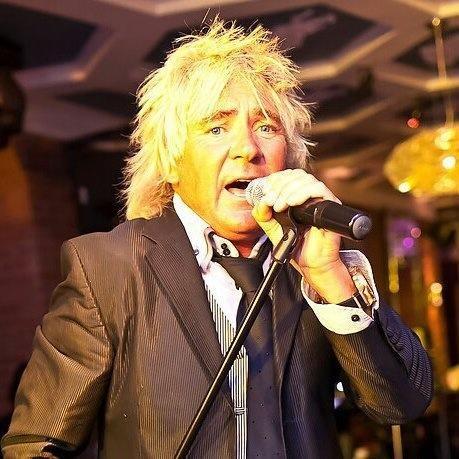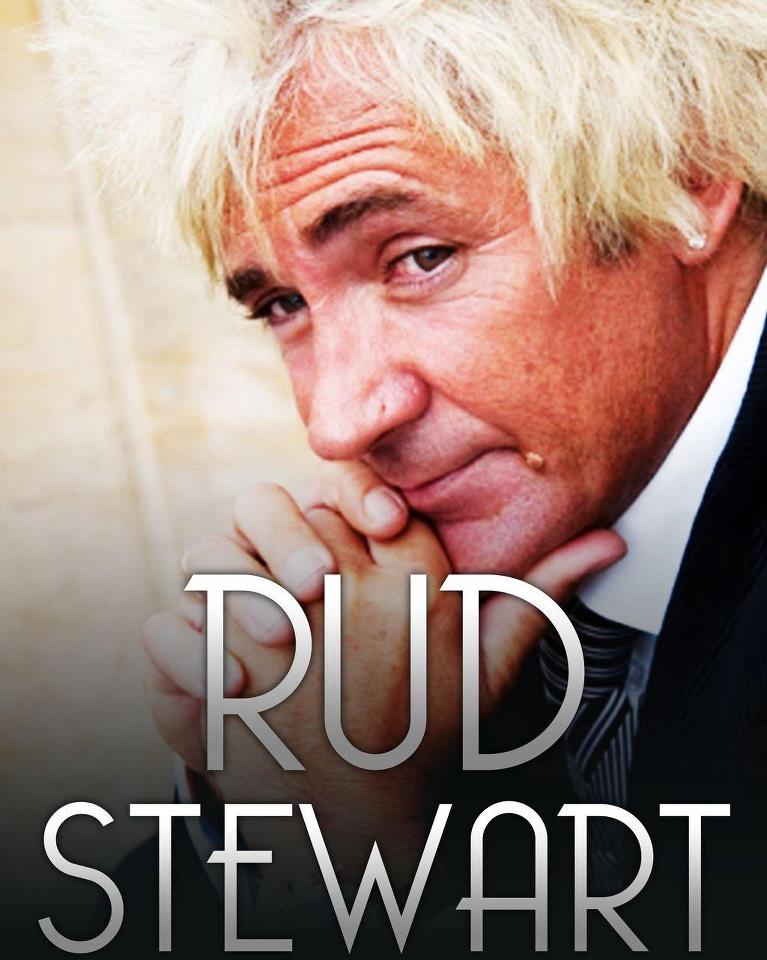 Introducing The British Invasion Show
The British Invasion Show has been designed as a nostalgia trip back to the greatest British music of the 1960's.

This hugely popular show has been touring the country to sold out shows and Rave reviews

The show features music from a wide variety of performers; The Beatles, The Rolling Stones, The Hollies, The Kinks, The Bee Gees, Manfred Mann, The Searchers, The Dave Clark Five, The Fortunes, The Spencer Davis Group, Billy J Kramer, Donovan, Gerry and The Pacemakers and many more. Example of Set list is attached..

The British Invasion band comprises five highly experienced musicians who all sing to re-create those marvellous harmonies which dominated the era. We provide stage props, lighting, themed dress and a state of the art digital sound system to deliver crystal clear sound at an acceptable volume…. the total package.

The show uses sound bites from radio and television shows of the time to set the scene of the sixties and put the audience 'in the era'. Then we start the music with the hit which opened up the USA to British bands for the first time in history: The Beatles, I Wanna Hold Your Hand.

From there, it is a journey through some of the most popular hits of the time, an evening of energetic entertainment and audience involvement.

The show is designed for a concert environment where the audience sits and listens, but with the catchy, up-beat songs we present, people want to sing along and they will not be in their seats for long.

The British Invasion Show is ideal for clubs, bars and corporate events. .
Cindy Of Samoa toured the US in 1999, performing in Carson City, Utah, San Francisco. In 2002, she won Sydney's Poly Talent Quest, the first of many talent show triumphs. In 2008, she was a finalist in TVNZ's Stars in their Eyes. Today, Cindy of Samoa performs regularly at SkyCity Casino and is a crowd favourite at corporate and charity events all around New Zealand
Introducing Brown Sugar.. The Rolling Stones Tribute Band..
Created in mid 2014 by a passionate group of musos with extensive experience across various bands over many years. Brown Sugar is an exciting new project on a mission to deliver a professional and carefully tailored showcase of the most well known and exciting Rolling Stones songs from the past five decades to New Zealand venues.

Brown Sugar deliver a confident and professional show that will not only bring the party, but also win over punters from the most ardent stones fan to the sceptics alike.

True to the core Stones line-up, Brown Sugar is a five piece with two guitars, bass guitar, drums and lead vocalist. With an extensive list of material to choose from a show can easily be tailored to suit your needs.

Vocally strong, the band prides itself on the strength and depth of the harmonies that they create. Two guitars expertly interweave to both nurture the dirty rhythms and licks to deliver the famously distinctive electrifying riffs. The rhythm section lays a rock solid foundation for the groove, further complimented with a variety of additional percussive elements to enrich the soundscape
Professional musicians with liberal use of 4 part harmonies bring out the best in these amazing classic songs.
Andrea Clarke - Lead and backing vocals, percussion.
Lee Cooper - Bass, backing vocals.


The Music of ABBA" concept occurred naturally, as the band members, having performed five ABBA tunes included in performances over recent years, appreciate and hugely admire the talent, songs and supreme musicality of ABBA. Additionally "The Mermaids" has received superlative praise for their performance of these tunes – highly favourable comparison to the original Toronto stage show of "Mama Mia", from Canadian and other international audiences.

The band members always wanted more ABBA in their repertoire – how to squeeze more than five into any evening's entertainment? – by dedicating a show specifically to the genius of this Swedish juggernaut from the 1970's and early 80's. A show is born. What magnificent music – a privilege to perform, with great attention to detail, and genuine passion.

What magnificent music, from the incredible beauty of "Chiquitita", to rockers like "Ring Ring" and the spirited high energy all-outness of "SOS" and "Waterloo". With great love, admiration and attention to detail, "Joe Cotton & The Mermaids" perform with passion, a selection of ABBA songs from among more than 30 worldwide mega-hits the band achieved. All bow down to ABBA!

Tunes include: Chiquita, Dancing Queen, Does Your Mother Know, Fernando, Gimme Gimme Gimme (A Man After Midnight), I do, I do, I do, I do, I do, Knowing Me, Knowing You, Mama Mia, Waterloo, SOS, Ring Ring, Rock Me, Super Trouper, Voulez Vous, Take a Chance on Me & Winner Takes All.
Introducing "Abba Heaven"
Enjoy and celebrate the magic and musical genius of Abba with well known Auckland ABBA Tribute Band.

Vocalists Gabby West and Pauline Berry are respectively "Agnetha" and "Frida", with legendary keyboardist Stuart Pearce ("Hello Sailor", "Poi E") plus top Kiwi guitarist and vocalist Dixon Nacey.

Take part in the epic fun of dance hits: Waterloo, Does Your Mother Know, Lay All Your Love On Me, Ring Ring, Mama Mia, Super Trooper, Take A Chance On Me, Dancing Queen and so much more. Sing along with Thank You For The Music, Fernando & SOS.

The vocalists perform in costumes from the glam rock era of ABBA. Audience participation, dressing up 1970s, ABBA or Disco and dancing is encouraged.

After a two and a half hour show comprising of 33 of Abba's most beloved songs, the band will then change costumes again and perform a set of popular classic and current dance hits which will include pop, rock and roll, some Top 40.
Songs to be included (includes songs to be part of 2 Medleys) :

Arrival (instrumental)
Chiquita
Dancing Queen
Does Your Mother Know
Fernando
Gimme Gimme Gimme
Hasta Manyana
I do, I do, I do, I do, I do
I'm Dreaming (I Believe in Angels)
Knowing Me, Knowing You
Lay All Your Love on me
Mama Mia
Name of the Game
Ring Ring
Rock Me
Thank you for the Music
So Long
SOS – unison vocals
Summer Night City
Super Trooper
Tiger
Tropical Loveland
Take a Chance on me
Voulez Vous
Waterloo
When I Kissed the Teacher
Winner Takes All

Introducing The Hendrix Project ..The Jimi Hendrix Tribute Show
This act is New Zealand's only Jimi Hendrix Tribute Show: The Hendrix Project
The Hendrix Project



Formed in Sept 2015, the Hendrix Project is New Zealand's only Jimi Hendrix Tribute Show.

Enjoy the awesome music of 60s rock legend Jimi Hendrix authentically recreated - with no detail missed - from 3 of the most talented musicians on the circuit today.

The Hendrix Project leads you through Jimi's incredible back catalogue performing electrifying versions of songs from: Are You Experienced,Axis: Bold As Love,Electric Ladyland and Band of Gypsy's plus some other great tracks thrown in for a jam as Hendrix was so fond of doing.

This show took 121 days to rehearse and perfect,so if you're a Jimi Hendrix fan you'll know this show won't disappoint.

Comments from those who have seen The Hendrix Project
"Saw these guys at Mangawhai Tavern - it was truly epic - these guys really can play Hendrix as it should be played"
"You nailed it boys!"
"Awesome night and amazing performance by three truly talented artists. Can't wait to see the show again"
"These guys were fantastic - great show"
"What an amazing show guys! Well done! Absolutely next level talented!"



Phil Roberts

- Vocals/ Guitar: Originally from the UK,Phil has played in RockSoulFunk and Blues bands for over 2 decades. Most notably with British rockers G-tone who toured New York in 2001 and NZs own Los Diablos blues band. He has played hundreds of shows including: Mission Bay Blues & Jazz FestPaeroa Jazz Festival & Bay of Plenty Blues & Jazz festival.



Steve Sussex

- Bass/ BVs. Steve is an accomplished bass player covering a wide range of genres. In his 2 decades of playing Steve has performed with Los Diablos,Black Dog,Dave Boy Ferry & The Bravos. He is the also go-to dep for many Auckland bands and visiting acts.



Glen Child

- Drums / BVs. As a professional drummer,Glen has worked with: Annie Crummer,Darcy Perry Band,Billy Tk Junior,The Lady Killers and Jonny Love. Glen's biggest gig to date was opening for Eric Clapton (with Danny McCrum band) at the Vector Arena
Set List

1. Fire
2. Stone Free A
3. Hey Joe
4. Wind Cries Mary
5. Foxy Lady
6. Killing Floor
7. Aint No Telling
8 Sgt Pepper'sLonely Hearts Club Band
9. Purple Haze
10. Red House
11. Who Knows C#
12. Manic Depression
13. If 6 was 9
14. 3rd Stone from the Sun
15. Can You See Me
16. House Burning Down
17. Wild Thing
18. Like A Rolling Stone
19. Little Wing
20. Here He Comes
21. Spanish Castle Magic
22. Crosstown Traffic
23. All Along the Watchtower
24. Come On
25. Voodoo Chile (Slight Return)
Introducing That 70's show
That 70's show is an entertaining and professional show put together by the Backbeats, covering all the big hits and classic memorable songs from the 1970's..

The Backbeats are a 7 piece band with over 300 years of combined live performance experience, playing the songs that you have lived with for the last 40 years...

An example of some of the set list is:

Ballroom Blitz (Sweet)
Band on the Run (Wings)
Brown Sugar (Rolling Stones)
Chuckee's in Love (Rickee Lee Jones)
Come Up & See Me Make me Smile (Steve Harley)
Evil Woman (ELO)
Fire (Pointer Sisters)
Heartbreaker (Pat Benatar)
How Long (Ace)
I Can't Tell you Why (Eagles)
I'm a Man (Spencer Davis Group)
Living Thing (ELO)
Leave Your Hat On (Joe Cocker)
My Old School (Steely Dan)
One of these Nights (The Eagles)
Rhiannon (Fleetwood Mac)
Ricky Don't Lose that Number (Steely Dan)
Running on Empty (Jackson Browne)
Stay (Jackson Browne)
Stay With Me (Faces)
Stuck in the Middle (Stealers Wheels)
Tequila Sunrise (The Eagles)
You make Lovin' Fun (Fleetwood Mac)
You're no good (Linda Ronstadt)

Mick Webb Vocals
Wayne McIntyre Bass
Leila McIntyre Vocals
Tanya Hiskens KeyboardsVocals
Peter Leenen Guitar Vocals
Paul Dunningham Drums
Peter Ashton Guitars Vocals

Introducing The Gee Bees..NZ's Top Bee Gees Tribute Show
References:

"What a fabulous night we had at the Mangawhai Club dinner and Gee Bees Show. This Bee Gees tribute band has it down pat and are brilliant. The costumes, lighting effects, choreography etc. are fantastic and the singing is so good that if you closed your eyes you would swear it really was the Bee Gees. I loved that everyone spontaneously felt compelled to get up and boogie and looked as though they were having a thoroughly enjoyable time. I have been to a previous Gee Bees gig and the consistent high standard is right up there, if not better! Go the Gee Bees and thanks for a great night's entertainment!" -
Alison Welson, Takapuna.
Paul plays the role of Maurice but sounds like Barry
John plays the role of Robin but sounds like Maurice
Tony plays the role of Barry but sounds like Robin
All a bit mixed up and back to front... hence the name
The looks and the sounds of The Bee Gees in a fun packed 3 hour show
Introducing the Queen tribute Show
Madsen Promotions' ever popular tribute to Freddy Mercury is one of the most popular shows available. It is regularly fully booked at venues and shows its popularity throughout the crowd as they chant along to the anthems queen have produced over their time.

Popular titles such as: Bohemian Rhapsody, Killer Queen, Another One Bites The Dust, We Will Rock You, Somebody To Love, Fat Bottomed Girls and We Are The Champions to name but a few of the songs performed during this show.


This show uses high quality professional backing tracks , a live vocalist, a live keyboard player and a live Drummer ....

Great Interactive performance from Paul with the Audience
Guitarist and Vocals: Tony Painting
Bass: Mark Dunasemant
Drums: Neil Williamson
Keyboards: Oliver Leupolu
NZs best rated Stevie Ray Vaughan Show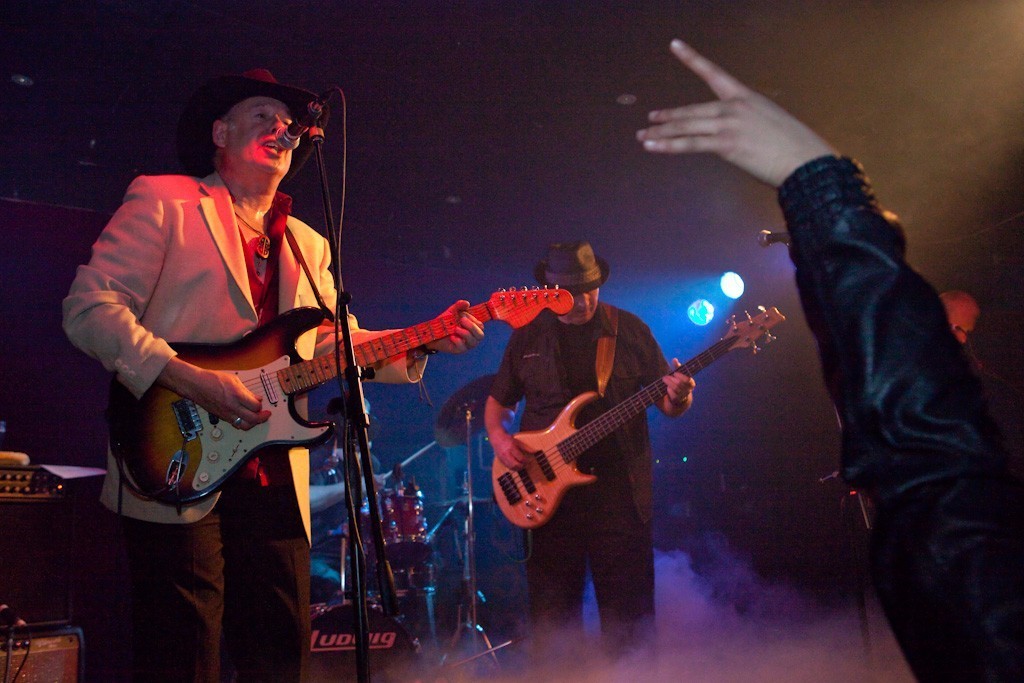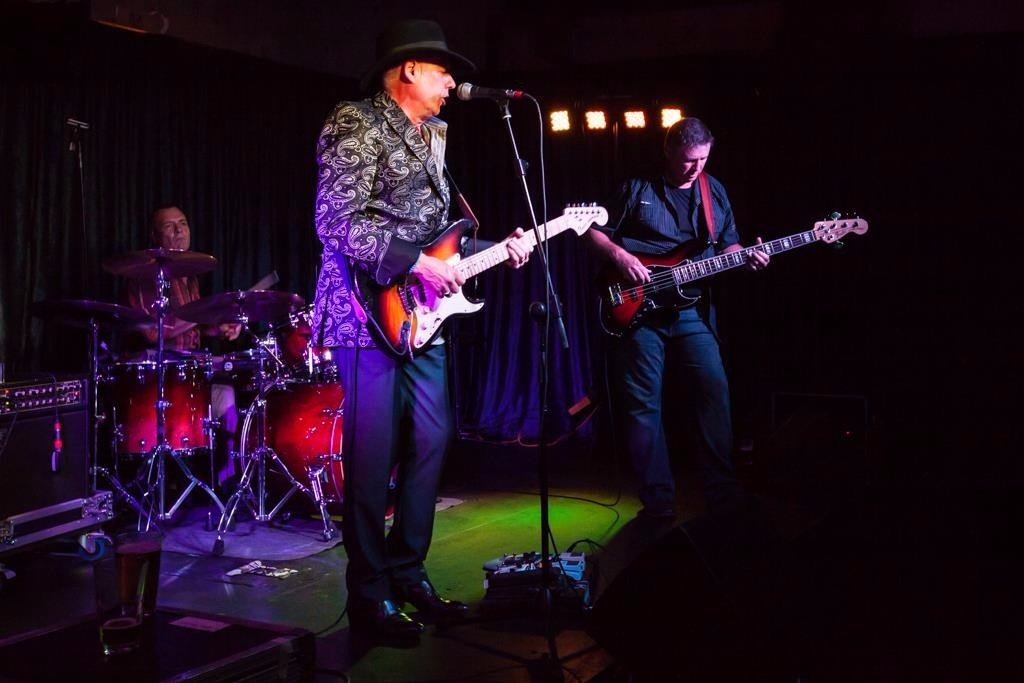 Introducing The ZZ Top Tribute Show NZ Top
The tribute show runs for 2 hours with a 20 minute break between sets. A total of 18 songs including Gimme all your Lovin,Tush,Sharp Dressed Man and La Grange are covered, as well as the 80's disco dance songs Legs and Viva Las Vegas .The band also offers a third set of classic rock dance music when required.

NZ Top fits well into the Kiwi culture with it's love for classic cars and hotrods.Ladies love to dance, men let loose playing air guitar - rekindling memories of their younger days ….or they just sit back,relax and enjoy the music. Some even dress up for a prize or two !
NZ TOP is New Zealand's very own ZZ TOP Tribute Band.Complete with beards, hats and cheap sunglasses, this 3 piece band will rock your socks and whiskers off! These talented musicians have taken great pride and joy to reproduce ZZ TOP's iconic sound with an authentic look.This show provides great entertainment for raceways, parties, reunions, clubs, pubs, promotions, corporate functions, shows and outdoor festivals.

The concept of a ZZ Top Tribute show came about when 3 experienced musos (all mid 50's) met at the Hamilton Blues Club. In place of only jamming the blues, they reawakened their love for 70's /80's rock music by paying tribute to Billy Gibbons and his band ZZ Top.

The driving blues rock inspires the players and the advantage of being able to hide their wrinkles and thinning hair behind wigs,beards and sunglasses is a bonus. The result being a tight- professional unit which does justice to the music and is visually appealing to both the young and the not so young.
Introducing The Very Best of the Eagles"Take it to the Limit" The NZ Eagles Tribute Show
Introducing Space Oddity.The Ultimate David Bowie Experience
David Brighton's tribute to rock and roll's most electrifying superstar, the Legendary David Bowie!
David Brighton is credited as being the world's best David Bowie impersonator, with one of the most entertaining tribute acts ever to hit the stage.

"David Brighton has the voice, moves and look to actually step in for David Bowie if he were unavailable and few would ever know. Experiencing David Brighton's Tribute to David Bowie made for a truly remarkable evening…" says Harry Maslin, the Producer of David Bowie's YOUNG AMERICANS and STATION TO STATION Albums.

Brighton's credits include performing side by side with David Bowie himself in the TV commercials for Vittel Mineral Water and for Reality - Bowie's CD. The career spanning ads, in which Brighton portrays many of Bowie's most legendary personas, have been airing in the United States, Great Britain and throughout Europe. Brighton also appeared as David Bowie on VH-1 television as well as in international pop star Shakira's concert video...

Brighton has been performing live concerts and making radio and television appearances worldwide as a celebrity look-alike/sound-alike since 1994. He's performed on bills with some of the biggest acts the world has known - including: Sir Elton John, Stevie Wonder, Devo, Kenny Loggins, Three Dog Night, Little Richard and Barry Manilow. From the Superdome in New Orleans with bands like Chicago and KC & the Sunshine Band, to stadiums, arenas, concert halls, theaters, casinos, cruises, festivals, fairs, conventions, private functions and corporate events… touring extensively throughout the United States, Canada, Europe, Japan, Hong Kong, Australia, the Bahamas, Barbados and Puerto Rico…

David has performed for Arnold Schwarzenegger and Maria Shriver… Brooke Shields, Dustin Hoffman, Martina McBride, Sylvester Stallone, Jay Leno, David Foster, Catherine Zeta Jones and Michael Douglas, Barbara Streisand, Quincy Jones, Lisa Marie Presley and Nicholas Cage... To name a few...

This unforgettable stage production is complete with flamboyant costume changes, elaborate staging, perfectly emulated vocal stylings and one of the best all-star backing bands in the business. All of the many faces David Bowie are present… from stadium-sized pop phenomenon, to space-age rock and roll alien Ziggy Stardust… and so is the excitement and electricity…

"David Brighton's charisma keeps the audience mesmerized and his vocals are flawless… His likeness to Bowie is eerie… The crowd actually gasped in amazement as he took the stage... You wondered if it wasn't really Bowie himself… Everyone was leaving their seats and kicking up their platform heels to the sounds of chart-topping hits like Fame, China Girl, Let's Dance and Modern Love… What (Brighton and band) give is nothing short of the opportunity to go back in time…" - The LA Review

Before entering the world of celebrity impersonation, David played lead guitar with a number of popular recording artists. His stint as a sideman began with a phone call from Kevin Dubrow from Quiet Riot. Dubrow tapped David to replace the legendary guitarist Randy Rhoads. In addition to his live work, David's versatility as a session player can be heard on numerous artists' albums, movie soundtracks and commercial jingles.

David also enjoyed the hysteria that went along with portraying George Harrison worldwide with a number of the world's top Beatle groups, Including: The Stars of Beatlemania, The Fab Four, 1964 (The Tribute), Beatlemania Live, Twist And Shout, Classical Mystery Tour, Rain, and When We Were Fab.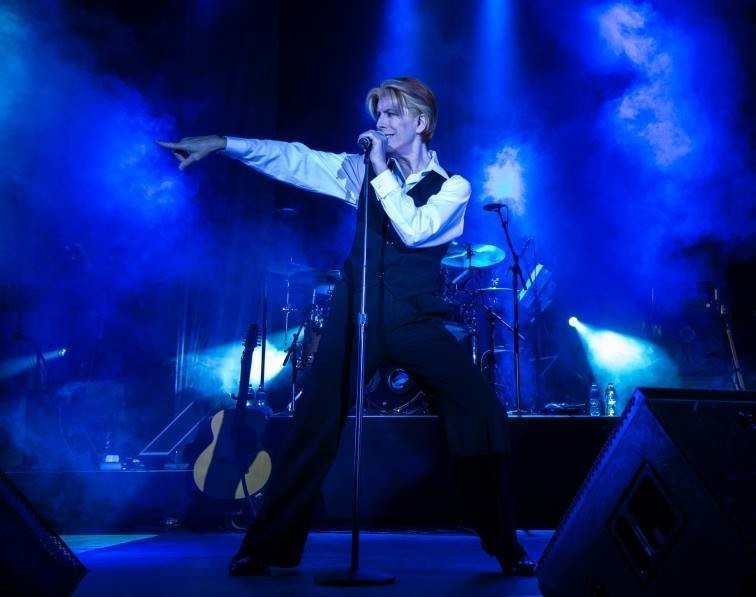 Topline Entertainment are proud to present for the first time in New Zealand the worlds number one David Bowie Tribute Show..:David Brightons Space Oddity
Introducing

Tasman AZ The Trans Tasman music show

Your Kiwiana and Aussie musical experience, playing all the big hits and anthems from Australia and New Zealand..


Kiwis and Aussies, we love to give each other plenty of stick but in reality we are like family. We bond over a shared military history, similar ancestry, sport and of course music.

So much so that Aussies have been claiming Kiwi bands as their own for decades but that's no surprise when you consider that so many of the Kiwi bands and entertainers that crossed the TASMAN made a huge impact on the Aussie music scene.

TASMAN AZ, all seasoned musicians with a wealth of experience, have come together to bring this music, these bands and entertainers back to the life.

This is guaranteed to be a show that will have you up on your feet, singing along to those songs we all grew up listening to.

Leon Ruwhiu lead vocals, Tony Painting, guitar, Mark Dunasemant, Bass Guitar, Chris Bowman, Keyboards, Peter Dixon, drums..



Featuring Songs from: Dragon, Inxs, Hello Sailor, Cold Chisel, The Exponents, Midnight Oil, MiSex, ACDC, Herbs, The Angels, DD Smash, Jimmy Barnes, Dave Dobbyn, Split Enz, Crowded House and many many more more.
Introducing Frisky Business..The Ultimate 80's Experience and Music Show
Do you Wanna Dance with Somebody? Get into the Groove? Get Footloose?
Then you are our people!

Bringing you the biggest dance and sing along hits of the 80's-LIVE!

Let us transport you back to the era of big hair, big shoulder pads and great songs with Pseudo Echo, Eurythmics, Simple Minds, Michael Jackson, Rick Astley, Whitney Houston, David Bowie, Madonna, INXS, Cyndi Lauper, Bon Jovi, Roxette and more.

We are a 80`S show and party cover band. All band members are experienced musicians with a passion for the 1980's musical era. This is not just playing covers of the songs, this is about recreating the fun and feel of the 80`S.
With our vast variety of songs in our over 3 hours show we want to take you on a journey back to the 80`S era by playing songs from this iconic time.
Frisky Business specializes in recreating the fun and feel of a time stylized by big hair, shoulder pads and, neon colors.
All Band members are experienced musicians with years of stage performance from many different projects and musical styles.
Kim Sutton - Lead Vocals
Nick Corbrett - Lead Vocals
John McNab - Guitar /Saxophone / Backing Vocals
Matt Trent - Bass / Backing Vocals
Christian Brenk - Drums / Programming
Experience The Best of the 80's




With their vast variety of songs in our over 3 1/2 hours show they will take you on a journey back to the 80`S era by playing songs from this iconic time.


Madonna, Michael Jackson, Prince, Wham!, David Bowie, Rick James, Cindy Lauper, Pat Benetar, Tears for Fears, Khan, Eurythmics, Depeche Mode, Paula Abdul, Soft Cell, Dead or Alive and many many many more........

Celebrating the great 80`S and recreate the fun and feel of this special decade.

Plesae click here to see the band performing live https://www.youtube.com/watch?time_continue=45&v=fIS03LhIiV0
Introducing.. Born on the Bayou
The NZ Creedence Clearwater Revival Tribute Show
A Professional live band delivering a top quality musical experience celebrating the music of Creedence Clearwater Revival (also know as CCR)

This hugely popular act delivers an authentic and entertaining show covering all the top hits of this timeless and ever popular band..

Performing all the anthems from this Iconic band such as

Proud Mary, Have you Ever seen The Rain, Bad Moon Rising, Down on The Corner, Born on The Bayou, Looking out my Backdoor, Suzie Q, Heard it through The Grapevine and many many more..
The band dress in period clothing and talk about the songs, there is plenty of audience interaction..

Featuring Top International Musicians

Colin Williams..Lead Vocals and Guitar,
Grant Wills..Lead Guitar and Backing Vocals,
Dave Hartley.. Bass Guitar...
And Steve Tree..Drums.and percussion..
Colin Williams Lead Vocals and Guitar


Colin is from Sydney Australia and moved to NZ 15 years ago where he is a professional musician playing in and forming popular Hamilton based band One One One.He has been involved in Top Australian and NZ bands over the last 30 years,he has played extensively throughout NZ and in Australia and is one of NZ's most respected guitarists and vocalists,



Grant Wills Lead Guitar and Vocals


Grant has lived and toured the USA playing gigs alongside the likes of Jeff Healey,Ted Nugent ,DreamTheatre and more recently Rod Stewart. His guitar playing has featured live with local legends Shane,Larry Morris Jordan Luck,Graham Brazier,Shane Cortese and many more. In Grant's words"Still playing still loving it!"

Steve Tree Drums and percussion
Steve has been involved in Top Auckland Covers bands since the Mid 80's including ,Go Figure, Powertrip and The Powerpoles amongst others,he has played extensively throughout the country and overseas, he has also played with Top artists such as Dave McCartney and The Pink Flamingoes and played at the Xmas in The Park festivals over the last couple of years.
He is currently the drummer for The CCR Tribute show and The NZ Blues Brothers Tribute show



Dave Hartley Bass


David started out playing in original bands in Auckland in the mid 80s. He has make numerous TV appearances including Radio with Pictures & Shazam in the 80s and toured up and down the country with various original bands. After moving to the UK in the late 80s, he continued playing and recording with original bands in the Liverpool/Manchester area. This also involved a couple of short tours of the UK.Upon returning to NZ in the 90s he focused more Celtic folk music and played with several fine Celtic bands. This has resulted in several recordings & TV appearances. More recently David has played and toured and appeared on TV with several original based bands. David is now playing and touring extensively with The CCR Tribute show & The NZ Blues Brothers Show
Ian- LEAD VOCAL'S AND GUITAR

Hailing from Liverpool UK, the home of the Mersey Beat and the greatest band ever, THE BEATLES!!!, Ian is a perfect fit for The British Invasion Show, he has the talent, the wit, and the personality to keep you entertained all night , His excellent vocal skills and guitar playing really drive the band along and after 25 years of stage craft Ian will give you a great night of 60's Rock n Roll taking you back to those fantastic days ....

Clive-BASS AND VOCALS

Born in London, UK Clive has enjoyed a spectacular professional career playing with and recording many of Britain's and America's best known artists. Clive started out playing bass on tour and then moved to sound engineering, constantly touring the world's top venues managing sound for stadium concerts for Sir Elton John, TV appearances and recordings. Clive has returned back to playing and performing the music he love's the most and his fantastic skills as a bassist recreate those famous 60's groove's

Gary – KEYBOARDS AND VOCALS

Gary joins us from his native Latvia. His musical talent developed while he was a musician in the Russian army. Gary then worked as a highly successful professional musician is one of Latvia's leading rock bands. Gary has toured all over Russia and other European countries and recently returned to Latvia for a reunion concert with his old band members in front of thousands of fans who still remember him from his early career.

Dave – DRUMS

With many years of playing drums under his belt, New Zealand born Dave has the experience and talent to get a room dancing all night with his powerful drumming, he has performed with some of New Zealand's best know rock groups and has written and recorded music since the 80's, he is enjoying playing the great music of the 60's and really adds that fantastic feel to the music of that decade...

Dan – GUITAR AND VOCALS

Dan the other Kiwi in the band along with Dave, has had a varied career playing original music , The sound of the electric guitar defined the 60's and Dan's energy and skill's will transport you back in time ....appearing on the bill with international performers, Dan has also worked with Split Enz, The Muttonbirds and The Narcs at venues such as The Gluepot, The Powerstation and Mainstreet. And has also recently toured with Anika Moa and Stan Walker and many more, and recorded and produced music in NZ and Canada.
Introducing The Jersey Boys / Grease Themed 50's Rock N Roll show
Madsen Promotions' newest show, The Jersey Boys NZ – Tribute to Frankie Valli and The Four Seasons, showcases three performers, vocal harmonies and melodies from falsetto to baritone.

The Lineup for the show includes Paul Madsen, Paul Jeffries and Ronnie McGowan, all very experienced entertainers love performing this show!

Madsen Promotions was established in the year 2000 and has been providing live music entertainment to audiences all around New Zealand ever since and have toured the nation top to bottom including the USA. Weddings, Corporate, Clubs, Theatres, Private functions… .and much more

Songs such as: Walk like a man, Sherry, Big Girls Don't Cry and many more. .
All songs are


Grease Theme Grease Lightning One that I want Summer Nights California Girls We Go together Hound Dog Sherry Baby Big Girls Don't Cry Oh what a night Lion sleeps tonight

Walk like a man Working my way back to you babe Unchained Melody Breaking up is hard to do Help me Rhonda Don't be Cruel Silence is Golden Big Man in Town Cant take my eyes off you

Rag doll Pretty Woman Little Sister Stay My Eyes adored you


Web page https://www.madsenpromotions.net/jersey-boys-tribute/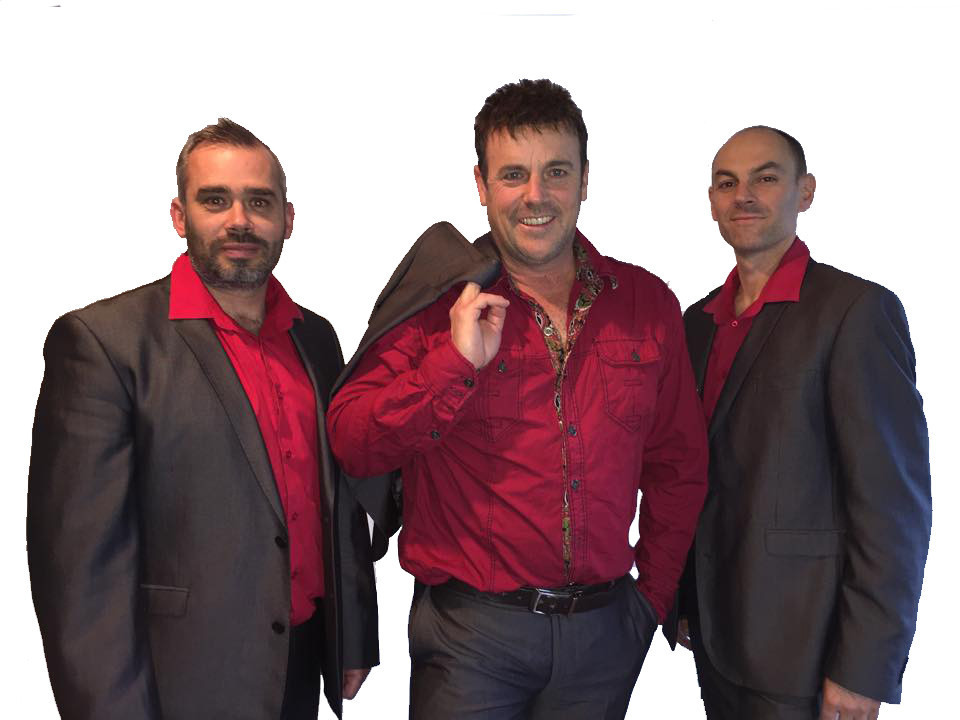 Introducing The NZ Cher Tribute Show
Emmeline is best known for her stunning performance as 'Cher' in TVNZ's 2008 'Stars in their Eyes, where she was grand finalist.'


A music career spanning over 20 years Emmeline has appeared on TV a number of times and has toured the country with some of New Zealand's Top Show Bands.


Emmeline has been successfully running her own Impersonation shows for the past 15 years and has performed Internationally in the South Pacific, residency's on the Gold Coast Australia, shows at Sydney Town Hall and Convention Centre, and The Imperial Hotel in Las Vegas.


Emmelines Cher show is available in 2 sets. The first set contains songs from her earlier era, a highlight of this set is her selecting a "Sonny" out of the audience to help her song "Ive got you Babe" In the second set Emmeline has 3 costume changes without even leaving the stage.


18 of Chers greatest hits including songs from her hit movies Burlesque and Mama Mia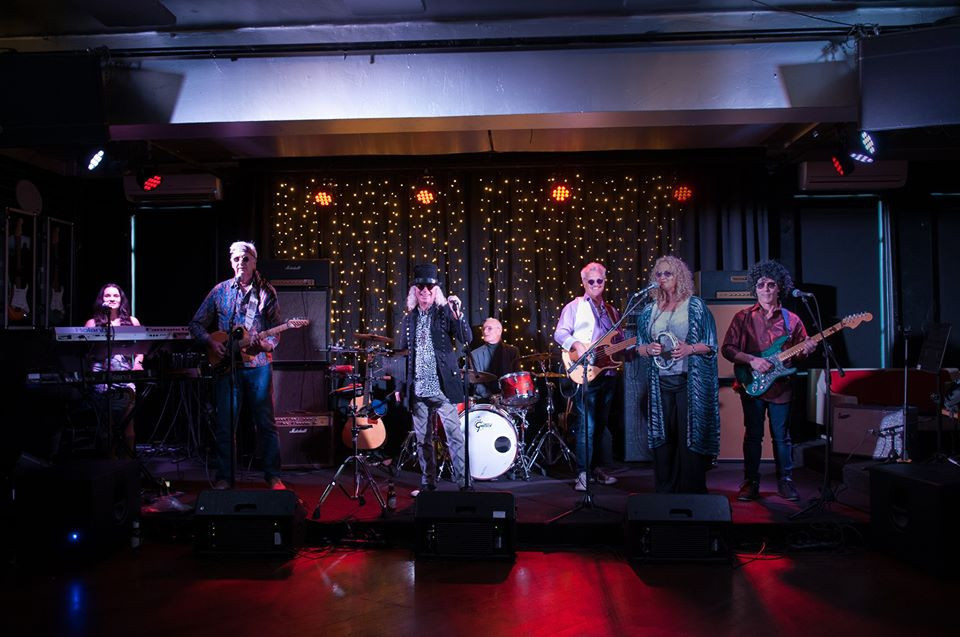 Take it To The Limit is the premium NZ Tribute Show to the hugely popular and timeless music of The Eagles
The Eagles are an American rock band formed in Los Angeles in 1971 by Glenn Frey,Don Henley,Bernie Leadon and Randy Meisner. With five number-one singles,six Grammy Awards,five American Music Awards and six number one albums the Eagles were one of the most successful musical acts of the 1970s.

They are one of the world's best-selling bands of all time having sold over 150 million records—100 million in the U.S. Alone—including 42 million copies of Their Greatest Hits (1971–1975) and 32 million copies of Hotel California. They are the fifth-highest-selling music act and highest-selling American band in US history. No American band sold more records than the Eagles during the 1970s.

This act covers all of the popular and hit songs the Eagles are know for..along with hit songs from the band members solo careers..

Genuine and pure 3 part vocal harmonies give an authentic reproduction to these songs...the next best thing to being at an Eagles show!
Eagles Show set list



Take it Easy -Witchy Woman, Peaceful Easy Feelin, Doolin Dalton ,Desparado ,Tequila Sunrise, Best of my Love, James Dean, I can't tell you why, Lyin' eyes, Take it to the Limit , One of those nights, Hotel California, New kid in town, Life in the fast lane, Heartache tonight, The long run,, Dirty Laundry,T he boys of summer, All she wants to do is dance ,The heart of the matter, Seven bridges road, How long, After the thrill is gone, Love will keep us alive, Already gone, Get over it, In the city, life's been good


This act includes international musicians from the NZ Blues Brothers Tribute Show,The CCR Tribute show, Rud Stewart band and The Australasian Production of Jesus Christ Superstar.. And is currently touring the country to sold out shows nationwide..




These professional musicians have toured the country and overseas and played at top wine and food festivals, corporate events, stadiums and a lot more..



Colin Williams... Lead Vocals, Electric and Acoustic guitars,
Tahi Paenga.. Lead Vocals, Bass Guitar, Keyboards
Grant Wills Lead Guitar, Acoustic Guitar, Vocals
Steve Tree Drums, Percussion..

Facebook page https://www.facebook.com/NZEagles/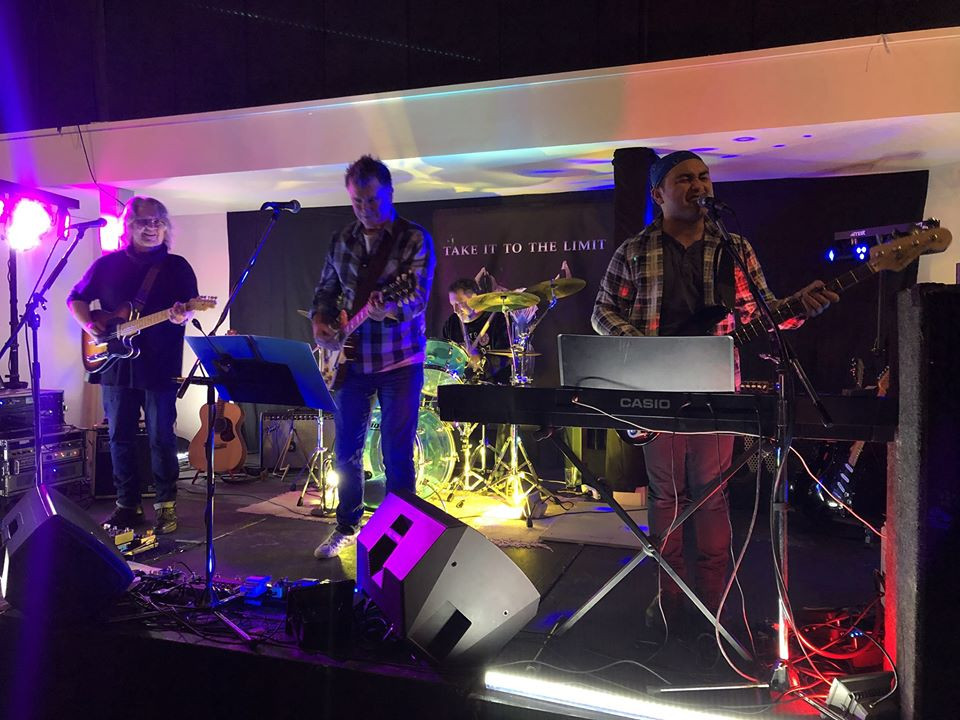 Introducing Rocket Men... The NZ Elton John Tribute Show
ROCKET MEN - ELTON JOHN TRIBUTE
Formed in 2020 Rocket men the NZ Elton John tribute features a three hour tribute to Elton John and his music.

From Your song to I'm still standing, the show features all biggest hits from Elton ,thru the 1970s to the 1990s.

The show is performed as a live band and consists of top professional musicians:




Piano/vocals - Tim Armstrong
Guitar/vocals - John Clarke
Bass/vocals - Don McClumpha
Drums - Nigel Sanderson
Song list



Benny and the jets
Rocket man
I'm still standing
Your song
Daniel
Tiny dancer
Song for guy
Little Jeannie
Kiss the bride
Goodbye yellow brick road
Saturday nights all right for fighting
Crocodile rock
The bitch is back
Sorry seems to be the hardest word
Candle in the wind
Part time love
Rocket man
I guess that's why they call it the blues
Circle of life
Philadelphia freedom
Nikita
Don't let the sun go down on me
Love lies bleeding
Pinball wizard
Don't go breaking my heart
Sad songs
Lucy in the sky with diamonds
Honky cat
Club at the end of the street
I don't want to go on with you like that