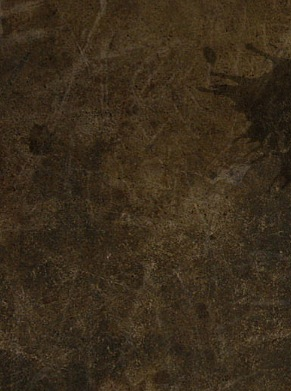 Covers Bands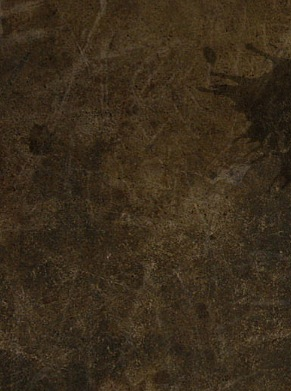 Introducing Fat Mouse

Fat Mouse are a popular 3 piece Retro,Rock, upbeat R and B swing group, playing at top Bars and corporate events throughout NZ

They cover all the classic rock and pop tunes from the 60's 70's 80's, through to current Top 40 hits in their own unique style, they also specialise in Brit Pop..

They are very good, versatile and professional, perfect for all events...
Col Jones the drummer singer is Joe Cocker in the NZ Joe Cocker Tribute show..

Further details are available on my web site under Covers bands Fat mouse

Here is an example of their set list..

Black night deep puple
Joe Jackson Is she really going out with him
Tore down Eric clapton
The way you make me feel michale Jackson
Rainy night Tony Joe white
Cripple creek the band
The weight the band
Royals lorde
I need a dollar aloe black
Early in the morning boz scaggs
further on up the road Eric clapton
after midnight ----------------
cocaine -----------------
Gambling bar room blues Alex harvy band
Blood shot eyes pat benatar
Your own sweet way mark knoffler
Romeo and Juliet dire straights
the wanderer dion and the belmonts
Flip flop fly blue bros
route 66 the stones
My baby she left me -----------
miss you -------------
Sweet home Chicago -----------
beast of burden -------------
Rain down tears hank Ballard
such a night Dr john
Straighten up and fly right Nat king Cole
people love to talk delbert mcclinton
Choo choo cha boogie Louis Jordan.
Leap of faith -------------------------
All night long ------------------------

Introducing The Groovediggers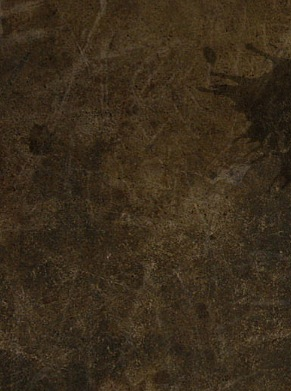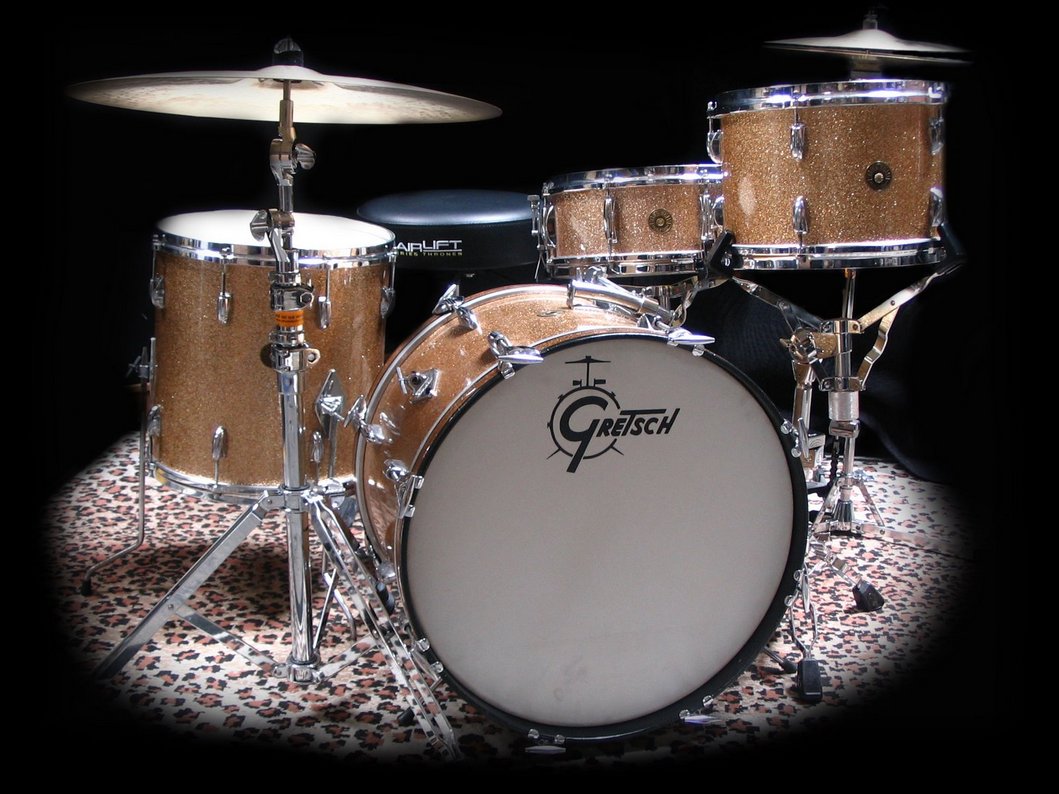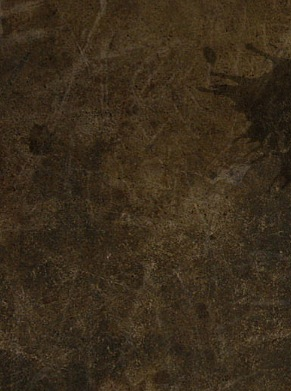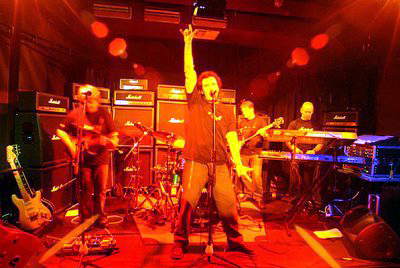 Splinta
Classic Rock Covers
​Specialising in covering Great Rock Songs we can also cater to the more edgy Top40. Playing to our strengths and paying our respect to some of the greatest songsever heard on any decent rock or classic hits type format. Having our own professional
p.a., lighting & effects we can also provide music in the break. We cater to the client's taste and will taylor the show for those individual needs, sometimes coming up with a song on the spot to add that special flavour to a great night
Ruff Copy
Classic Rock Covers
​Ruff Copy are a hard working 3 piece covers band. Fun loving, party oriented and versatile, with a huge repertoire to match, Ruff Copy play party hits from , 60's, 70's, 80's 90's to present day top 40 charts. With strong vocals and harmonies, and slick musicianship, they are a tight unit and guarantee a great night out for all occasions.
Smooth blues, crunching rock, funk, rootsy reggae and dub, RnB, Latin and jazz, to kiwi classics and good old sing along numbers, the Ruff Copy crew will be only too pleased to accommodate your party and/or function requirements.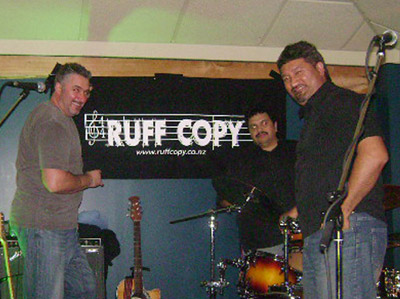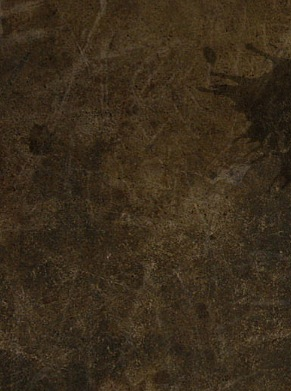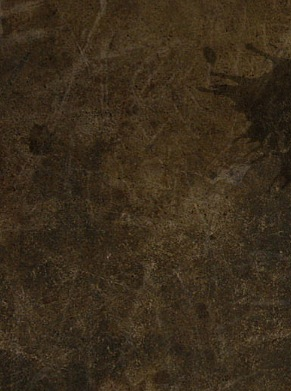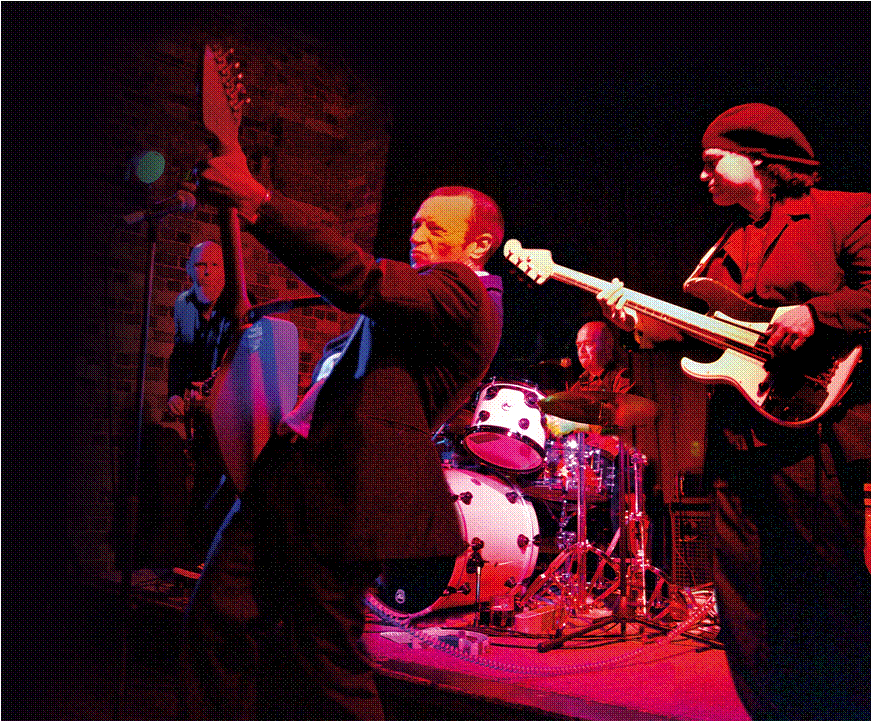 Brilleaux


A typical set by Brilleaux consists of a mixture of British R&B Classics and exciting original material that these masters of Rhythm and Blues have been performing at festivals around the country since 1999.

There is nobody in New Zealand playing Rhythm and Blues like these guys.

It is unique refreshing and extremely lively. If you are looking for slow cruisey renditions of old blues classics then you have got the wrong band! These guys go from 0-100 mph in the first set!

Brilleaux have proven them-selves to be a very welcome and fresh addition to all the festivals throughout New Zealand as their musical sound and style is very different to the usual Texas Chicago or traditional style American variations of the genre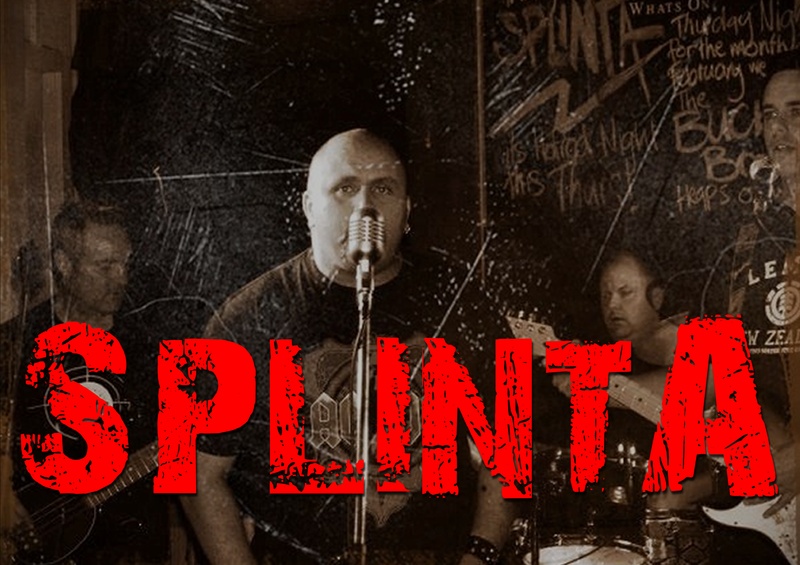 D'CODA


DCODA is a five piece band based in Auckland New Zealand specialising in playing popular music from this and the last few decades and bringing a fun and energetic performance to your next function or fine establishment. A DCODA show will include recent hits, classic rock, pop, funk, reggae, blues, soul, rock'n'roll and more. All musical tastes are catered for and everyone in the audience, young or old, will hear something they can relate to and beckon them onto the dance floor. With a huge song list that ranges from classic to contemporary you can be assured that DCODA will help make your next event a resounding success.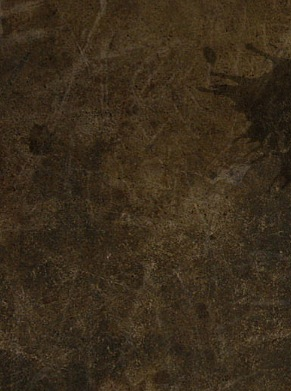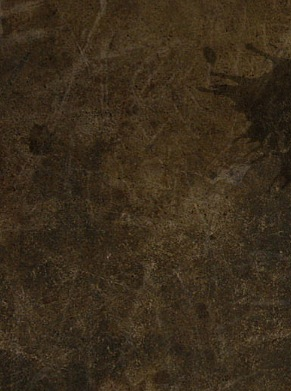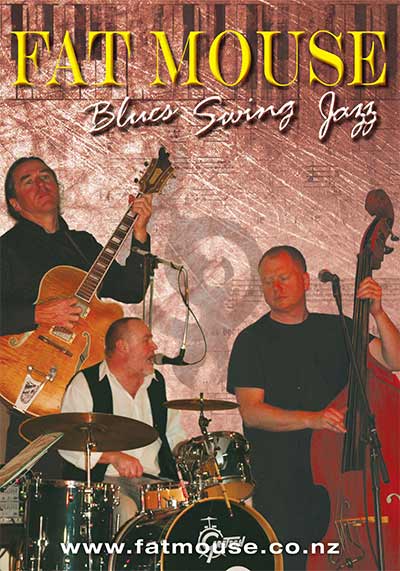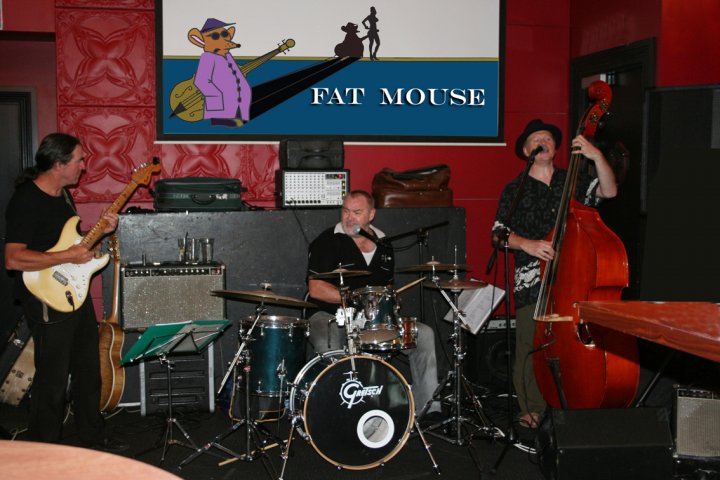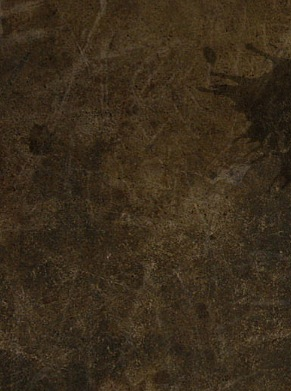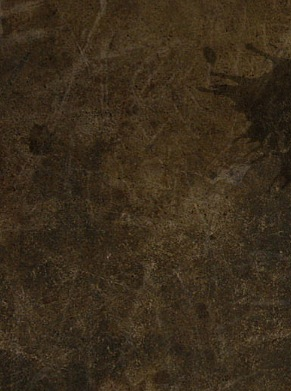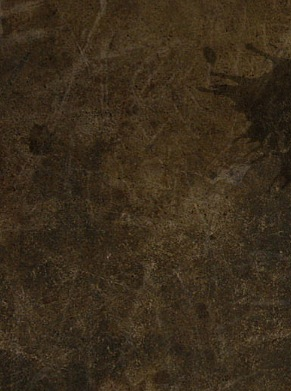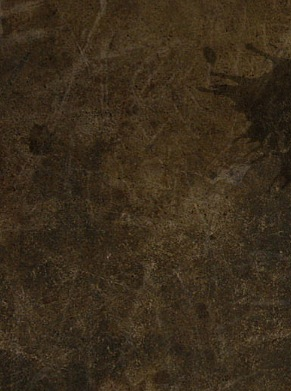 Introducing "The Switch" Rock Covers band
Switch has come together through a mixture of musicians from originals and covers bands over the last 17 years.

Experience is a plenty but still have all the knowledge, passion and youth to get any crowd on their feet.
Priding ourselves on our live sound and stage performance.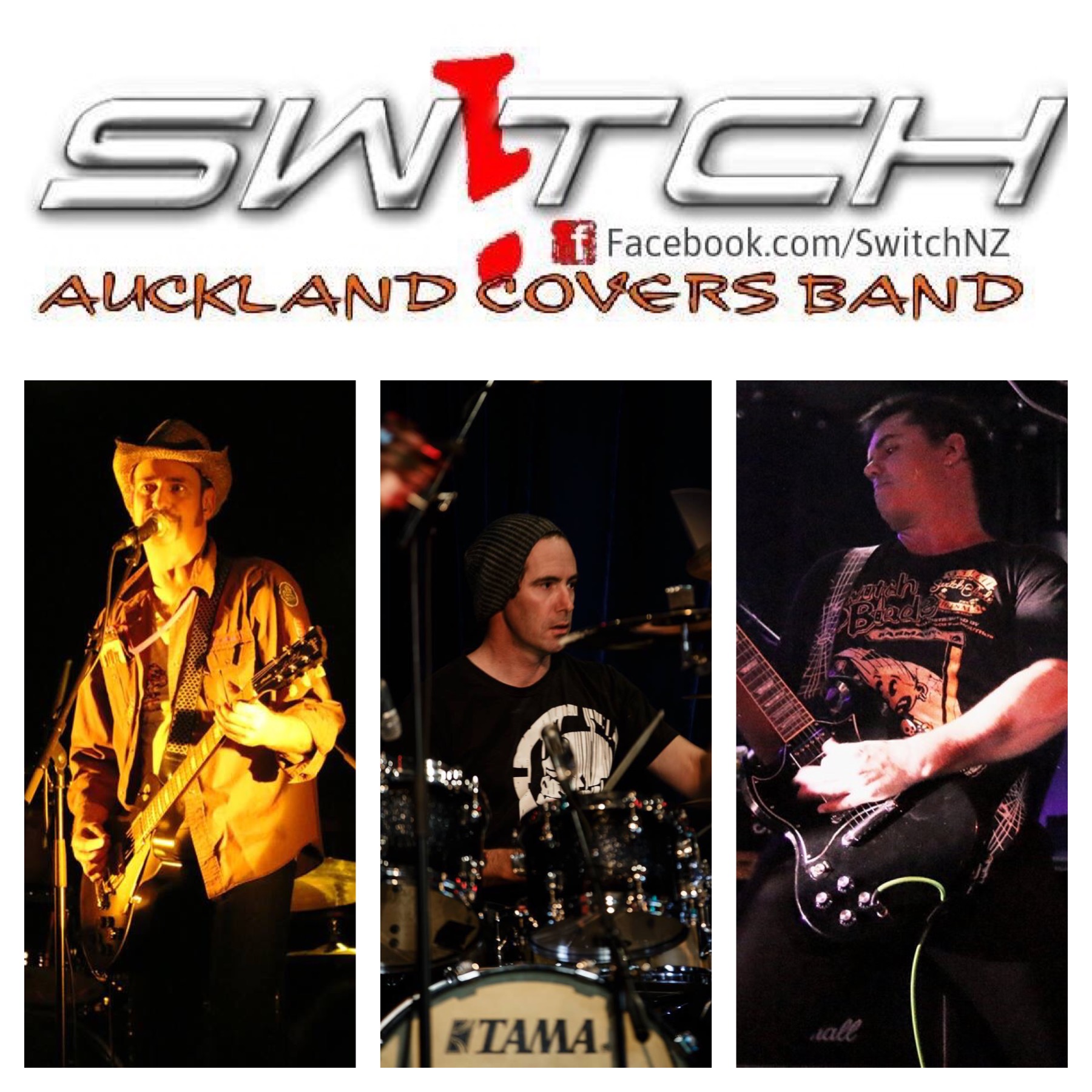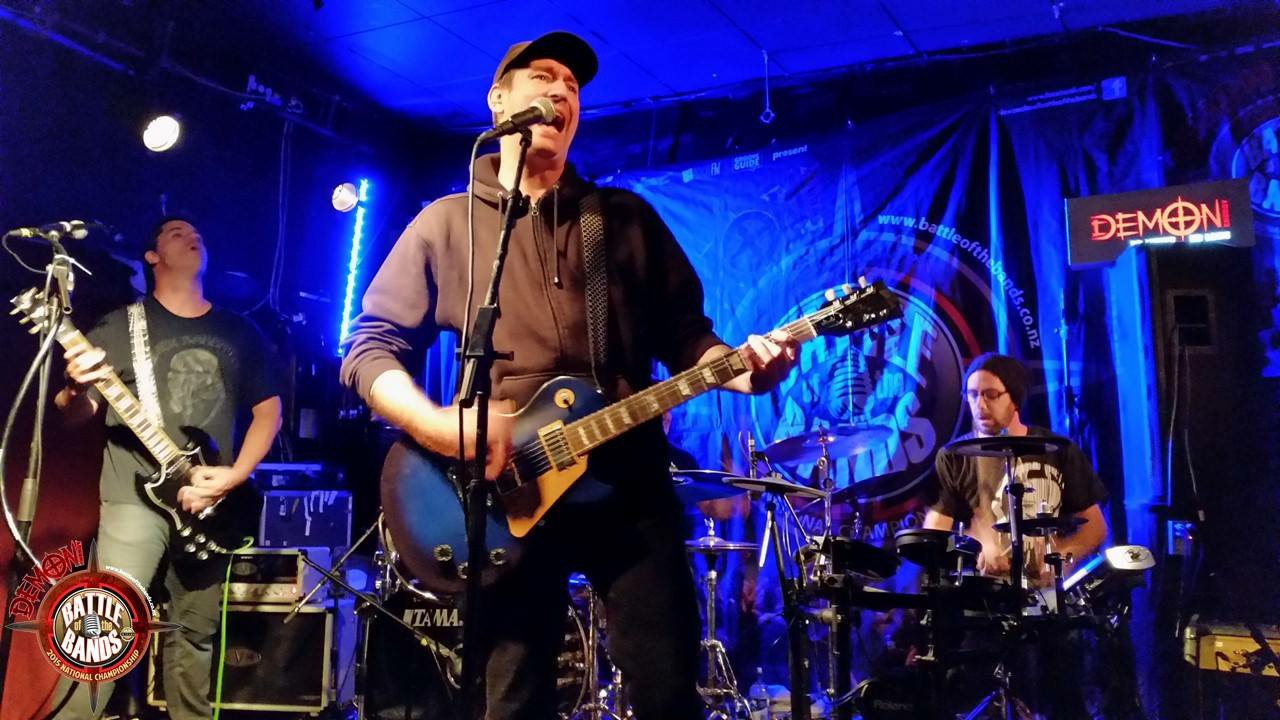 The group is versatile and dynamic, with each member bringing a mix of talent and experience to the stage, creating an exciting and unforgettable show.Switch have honed their individual skills over the past 17 years, now as a unit earning the reputation as one of Auckland's most crowd pleasing and energetic cover bands.Playing music from the current charts to some of the biggest hits ever recorded.Switch is suited to any style of crowd who are ready to have a great night out.Switch is available for clubs, pubs, private, corporate functions & weddings.Switch comes complete with a professional fully operational sound and lighting rig that is suitable for any size venue, and will accommodate host music while the band is not performing.


Members:
Ian Black – Bass / Vocals
Steve Rickard – Guitar / Vocals
Karl Mai – Drums / Vocals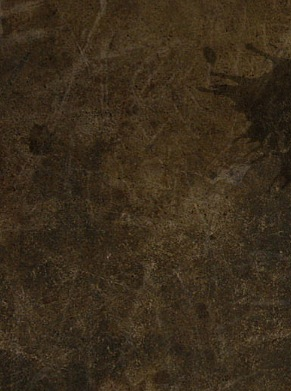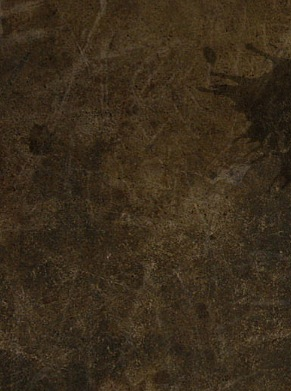 Introducing The Renegades
A popular 4 piece acoustic Rock Covers band, playing all your favorites from The Rolling Stones, CCR, Fleetwood Mac, Cold Chisel, Tom Petty and a lot more..

Resident at top Auckland pub garden bars on most Sunday afternoons!..




Green River
Ive Got A Rock n Roll Heart
Lay Down Sally
Handle With Care
Ballad of John and Yoko
Whisky In The Jar
Bennie and The Jets
Wagon Wheel
Already Gone
Rocket Man
Break Down
Ruby Tuesday
End of the Line
Hungry Like The Wolf
Still The Same
Dancing in The Dark
I Wont Back Down
Hand Bags and The Gladrags
For What Its Worth
Gypsy
Under My Thumb
Jolene
Don't Let Me Down
Fire Lake
Night Moves
You Got It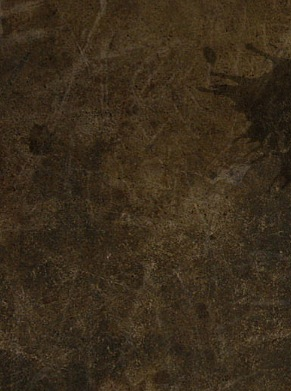 Texas Storm are an authentic R and B boogie band playing classics from iconic artists such as Eric Clapton, ZZ Top, Jimi Hendrix, Stevie Ray Vaughan, Santana, Robert Cray,Cream, and a lot more

Introducing The Hipstamatics
The Hipstamatics are now a household name in the live music community in New Zealand. The 10piece line up has gone through many changes over the years but has slowly built up its stellar crew with an incredible feat of credentials to back their amazing talents

The bands style and musicality takes from classic 70s and other funk fusion elements of today. In the last Year Hipstamatics have been focusing their efforts on creating original music with the distinct flavor that makes the Hipstamatics sound that it is today. Their live performance oozes energy and is second to none.

This 10 piece band, play arrangements/remixes of iconic songs in a style unique to The Hipstamatics, and have played at many major festivals and shows throughout NZ.

Influences..James Brown, Sly & The Family Stone, Booker T & The MG's, Aretha Franklin, Stevie Wonder, The Meters, The Temptations, Marvin Gaye, The Funk Brothers

Members: Dillon Riesterer, Cam Sangster, Hannah Elise, Matt Lorden, Peter Leupolu, Liam Pram, Thabani Gapara, Finn Scholes, Jono Brittain, Moses Sulusi Dep's: Jason Herbert, Lou'ana Pereira-Dinan, Corbin Khutze, Elizabeth Stokes, Tom Leggett, Carla Flavell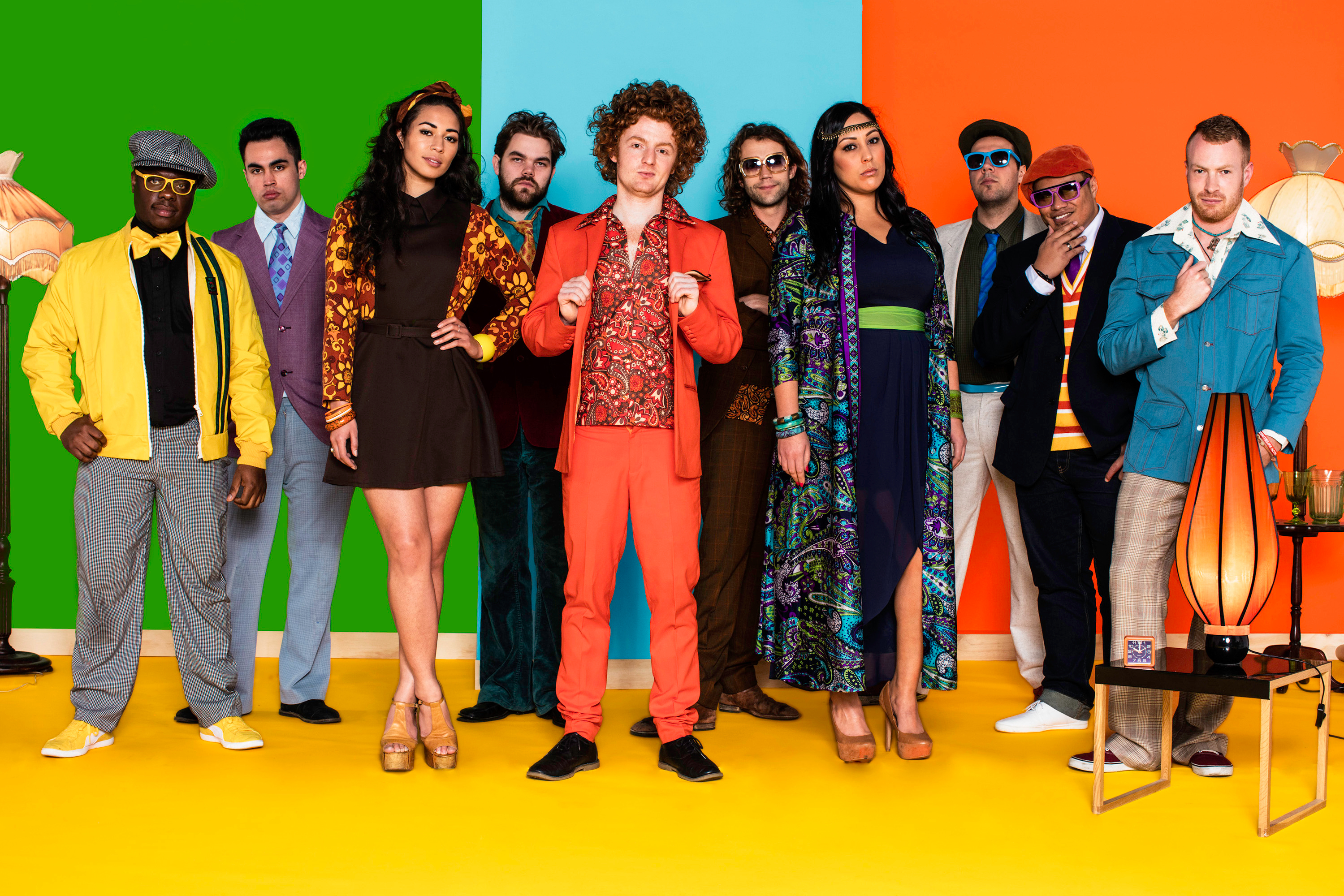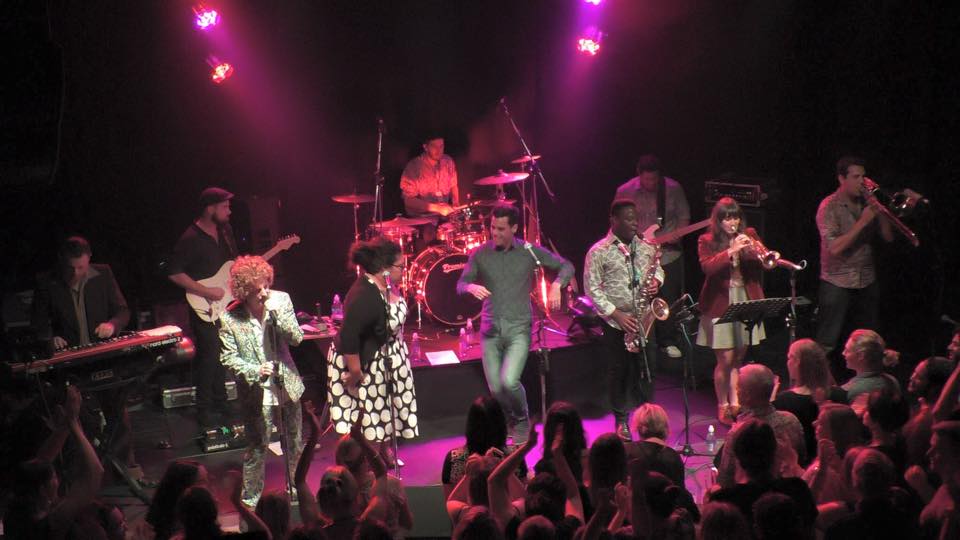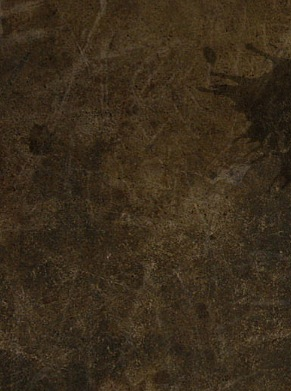 Introducing Father and Sons
Auckland based Folk-Rock Covers/Originals band. Consisting of Albert, the father & the sons, Don, Josh & Jake are the harvest of a "musicianship generation cross over".

Father and sons play regulary at top bars and events around Auckland, including a resudency at the New Brew Bar in Albany, and the Claddagh in Newmarket

They cover all Classic Rock Songs as well as modern top 40 pop rock as well, very versatile and great for any occasion..a great party band..
Father and Sons are a gifted and Talented band originally from the Phillipnes led by Father Albert Sancho



Albert Pancho, a gifted musician, singer/songwriter, a fine artist, currently the lead vocals for "Father & Sons". As a working student taking up Bachelor of Fine Arts, he was already performing at what was called then the "folkhouses" during the mid 70's, doing covers of songs from his legendary folk heroes such as Bob Dylan, Gordon Lightfoot, Peter Yarrow of PPM, Paul Simon, James Taylor to name a few. He was also dubbed as the Don Mclean exponent at one stage. He has written insightful original materials and has since then won him enduring respect from both enthusiastic music lovers and fellow musicians of his era.
One of his original songs, "Awit In Ina" he wrote in 1978, his tribute to his newly born eldest son and wife, Menchie was recorded by another Filipino recording artist Freddie Aguilar and was included in the album "Kamusta Ka".

Members: The Father: Albert Pancho - Lead Vocals & Acoustic Guitar The Sons: Don Pancho - Bass & Vocals Josh Pancho - Drums & Percussion Jake Pancho - Lead Guitar & Vocals


Please click here to see them playing Live https://www.facebook.com/fatherandsonsband/?fref=ts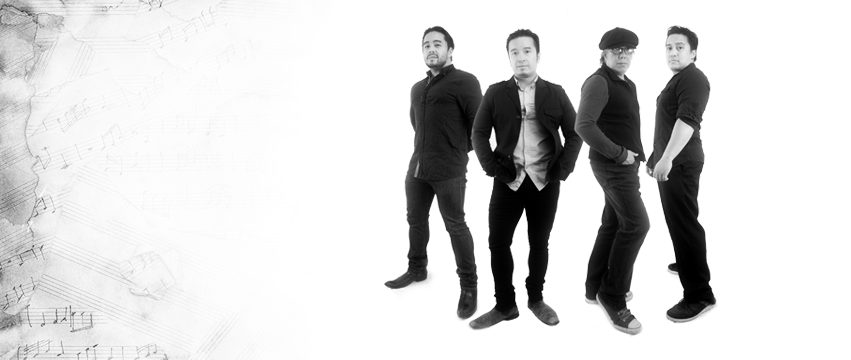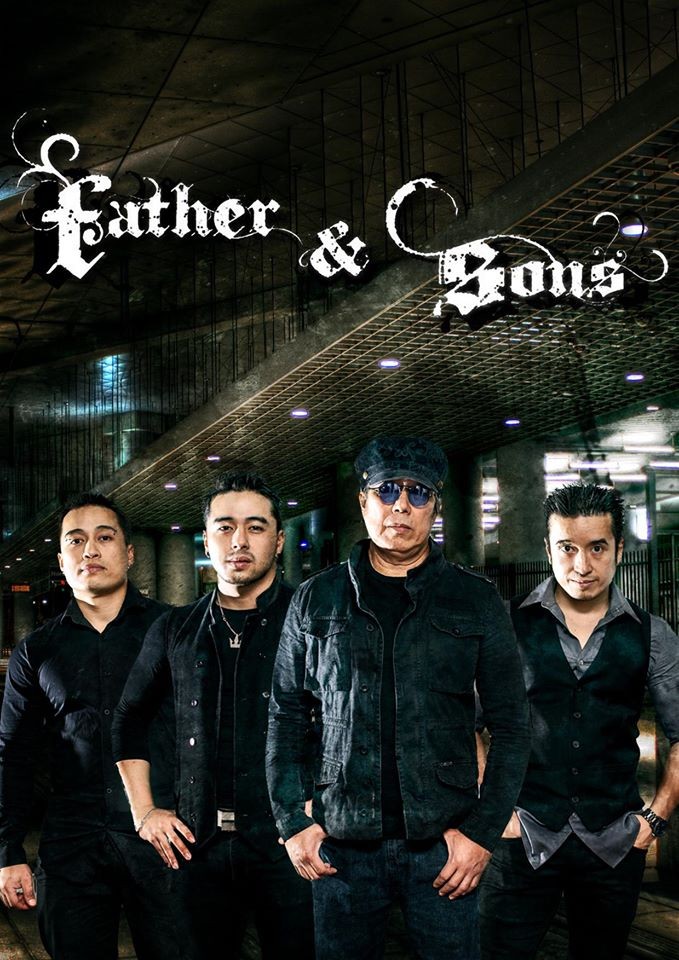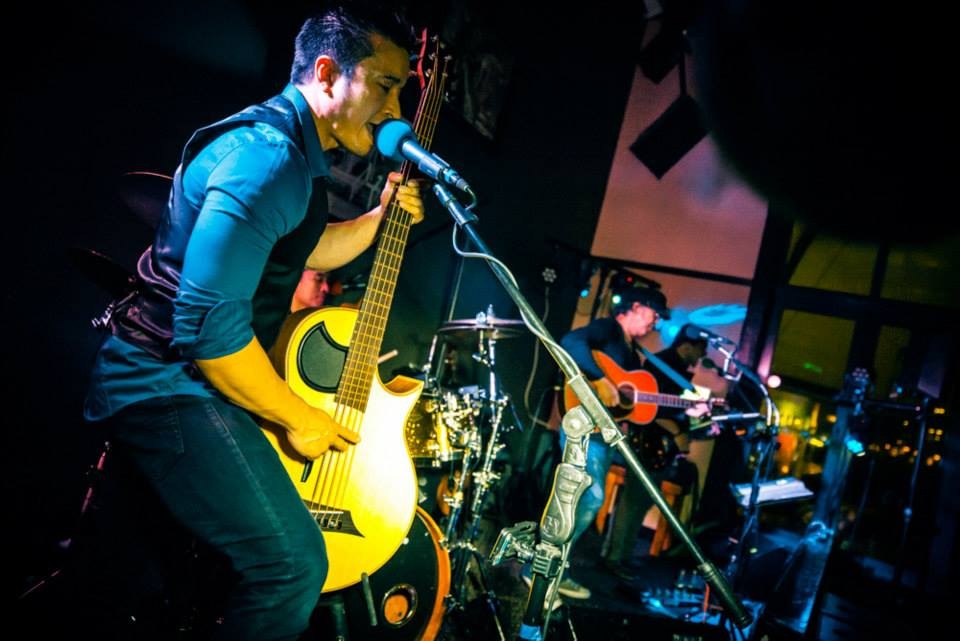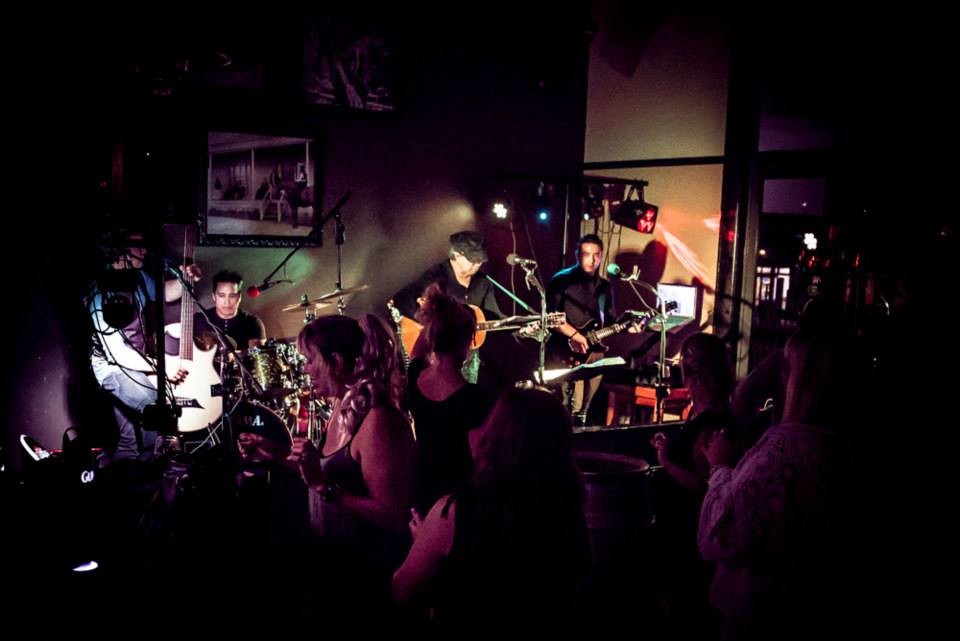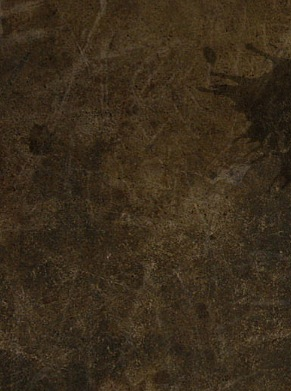 Stingray, the Jump Jiive swing bluesy band that's been playing around Auckland for the last12 years have built up a enthusiastic following.

Stingray have the classic blues band line-up - bass, drums, guitar and harmonica –but they don't do the obvious.

Perhaps it's the leaning toward shuffles and jump blues with their underlying triplet feels, and no songs about Chicago or the Mississippi. But there's some rocky tunes to go with the roll and there are original songs about the universal themes of blues – love and loss, trust and heartache, of money to spend and when it's all gone...

Stingray is





Brian Glamuzina

- harmonica and vocals - a genuine and committed long time stalwart of honest, give it heaps, gut-bucket blues - once you've seen him performing there is no doubt of his fervour for the genre.


Justin Roys

on drums -


Sandy Henderson

bass .


Gary Morris

– guitar – newest and the youngest in this group – has been a member of the Mojovibe Blues Band and the Jukes and brings to Stingray his sharp biting guitar playing and strong vocals.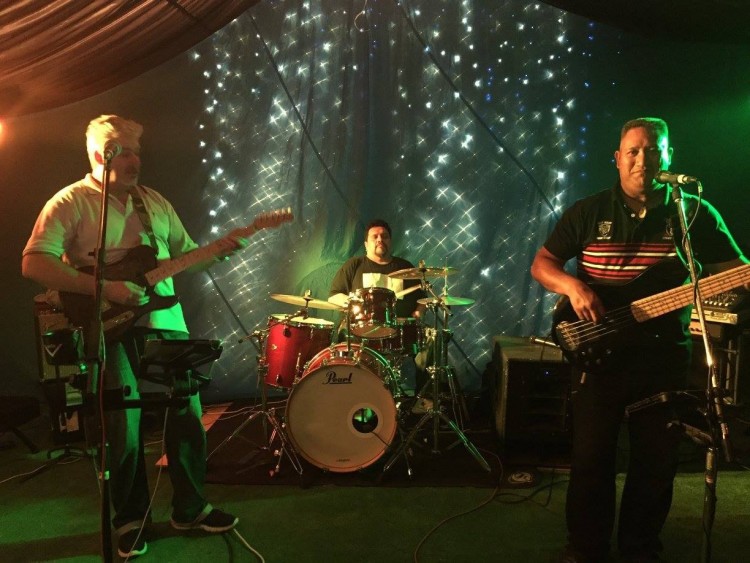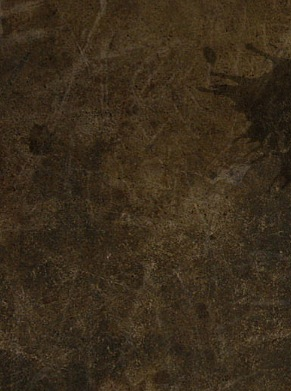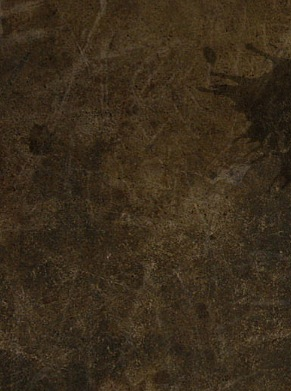 Introducing Shane and the Shazam band
Singer Shane Hales, an English immigrant who had found fame as the lead singer of the raucous Pleazers in the mid-1960s, would become one of the more enduring faces of the decade and remains a household name to this day.

Legendary Kiwi entertainer Shane is Famous for songs like Saint Paul, Heya and Lady Samantha, Shane has released over a dozen albums, and is still actively touring the country and playing to appreciative crowds.

His song Saint Paul was a number 1 hit in the NZ charts for 7 weeks in 1969, and was also a top 10 hit in Germany..

The Shazam band plays hits from Cliff Richard, The Shadows, The Beatles, Rolling Stones, Elvis Presely and a lot more, all the big hits from the 60's..
Guaranteed a fantastic night of dancing from this legend of NZ music who still know how to entertain a crowd..

Here is Shane performing his number one hit Saint Paul HTTPS://WWW.youtube.Com/watch?v=3EiozpR0x3g

Read Shanes full biography here..

http://WWW.audioculture.co.nz/people/Shane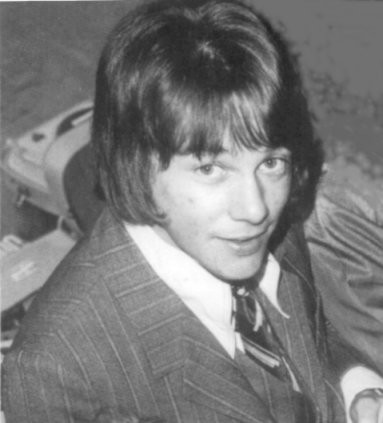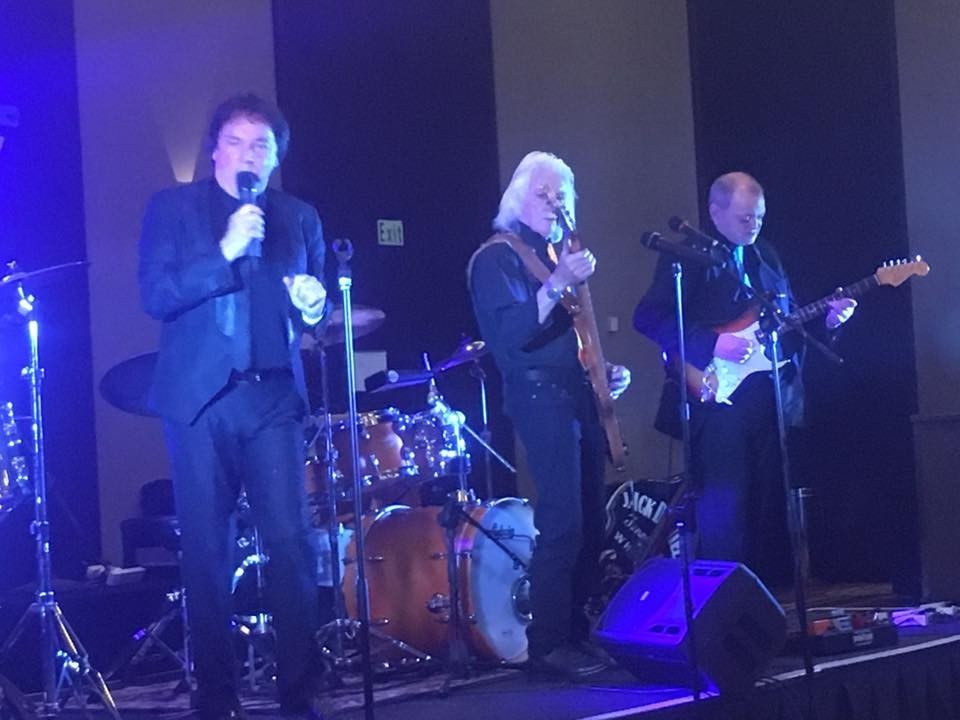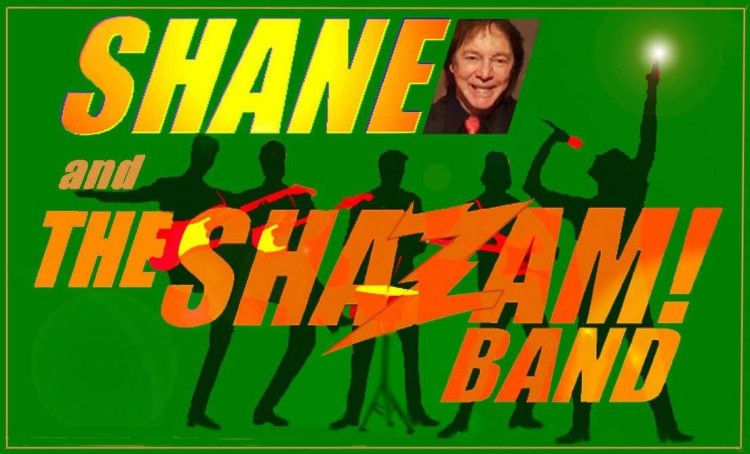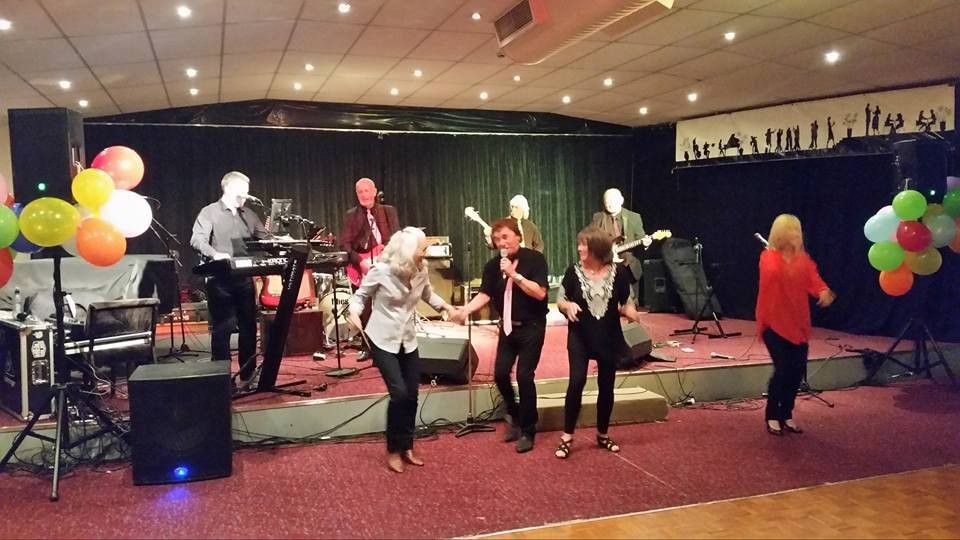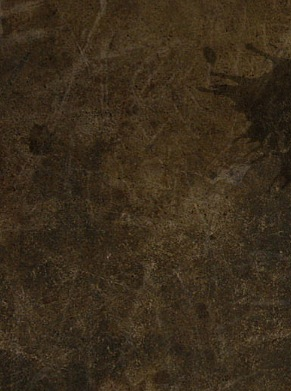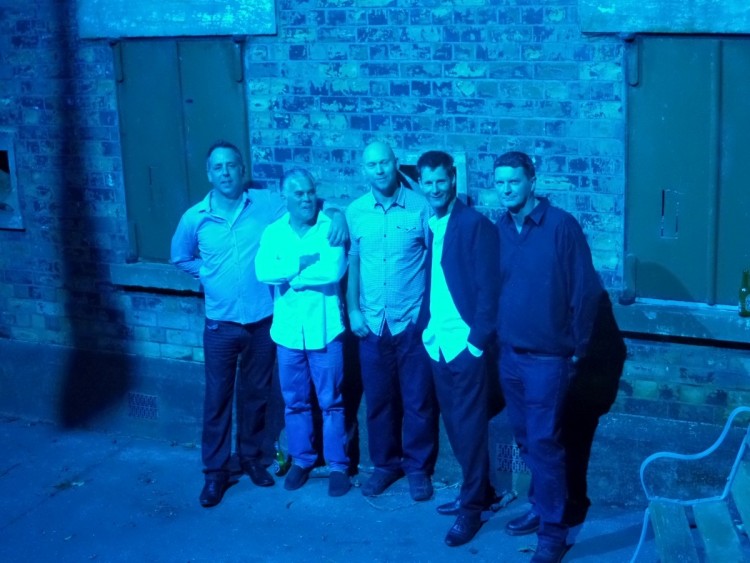 Introducing Four on The Floor
What do they do?:

ROCK ROCK'n'ROLL, RHYTHM'n'BLUES COUNTRY ROCK CONTEMPORARY (set list attached)
Four on the Floor offer a versatile range of musical styles that concentrate mainly on dance good time sounds. They play a lot of classics from the 60's70's80's90's and 2000's as well as some of those classic album tracks that you'll have heard along the way. Four on the Floor's sound features strong vocals including 3 & 4 part harmonies exciting instrument versatility combined with a stage 'presence' of musicians enjoying what they are doing and encouraging their audience to relax and 'get into it' !! FOTF use 'state of the art equipment' and have their own lighting rig.

Where do they play?

WEDDINGS, WORK SOCIALS, CORPORATE AFFAIRS, DANCES, BIRTHDAYS 21st,30th,40th,50th 60th, WINE FESTIVALS,SPORTS CLUBS ,FESTIVALS,EVENTS , ANYTHING!
Four on the Floor have been entertaining at venues throughout venues in Auckland and the North Island for the last 33 years and as such have built up a reputation as a reliable well presented tight unit. Most (95%) of their work comes from word of mouth and return business. Some of our venues include:
Sheraton,Regent,,Devonport Wine Festival,Annual Matua Valley Wines Taste the Trio,Weymouth Cossie Club,Various Pubs Around Auckland,Rugby,Soccer,League,Squash and Sports Clubs,and a zillion community halls etc.

Who are they?

Jon Lead Vocals Rhythm/ Lead Electric & Acoustic Guitars
Charlie Vocals Lead Guitar Harmonica
Nev Vocals Bass Guitar
Simon Vocals Drums Percussion
Chris Vocals Saxophone Piano/Keyboards Percussion



Please click here to se them performing live on Youtube :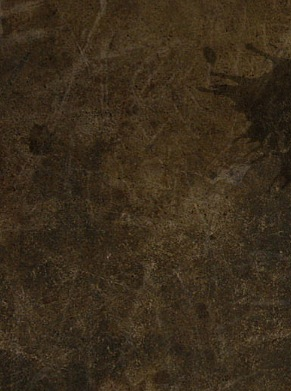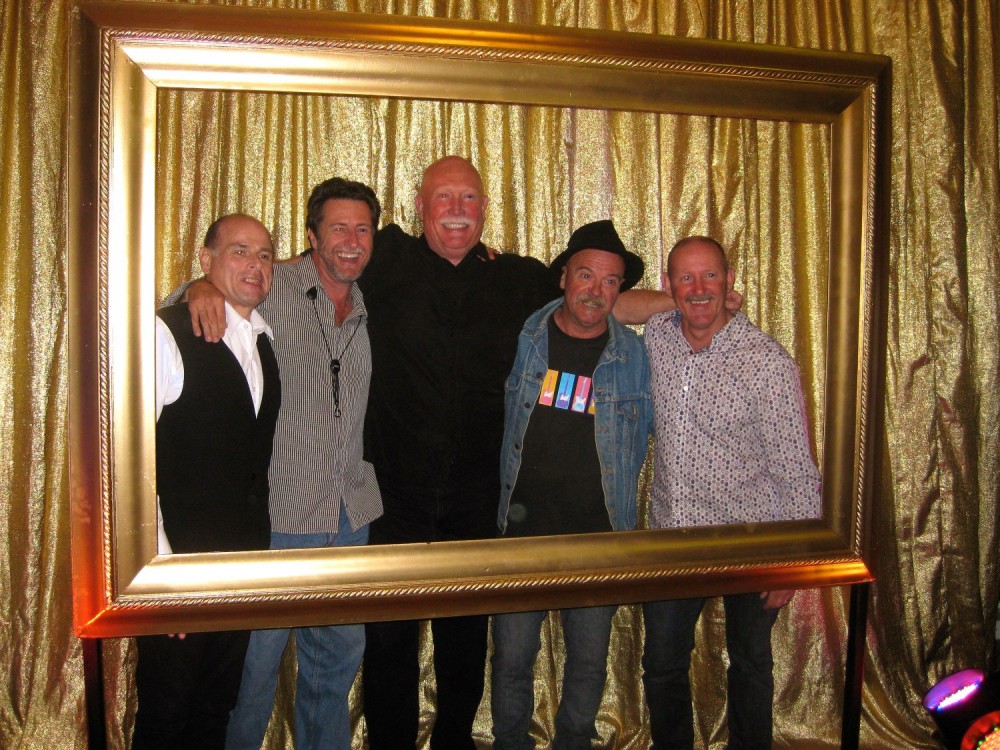 Introducing The Party Rockers
Party Rockers are a 4-piece Auckland based High-energy classic upbeat covers band who play songs to get you singing dancing and tapping your toes

They always fill the dance floor and hold the crowds

The Party Rockers members have been together for around 10months, they are all all seasoned Professionals, They also have a 5000watt PA Rig and full Lighting equip.

Vox - Vidal MacMillan (X Overdrive)
Guitar - Shayne Tracy ( CoverUp)
Bass - Steven Jefferies (Coverup)
Drums - Mike Tan (Navy Drummer 20years)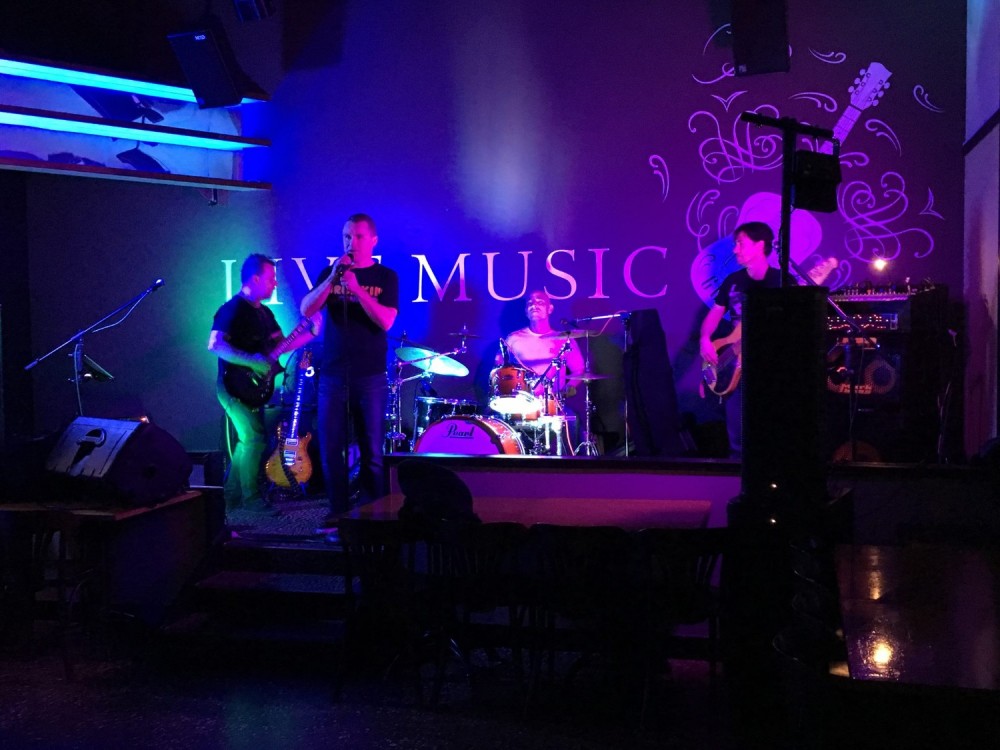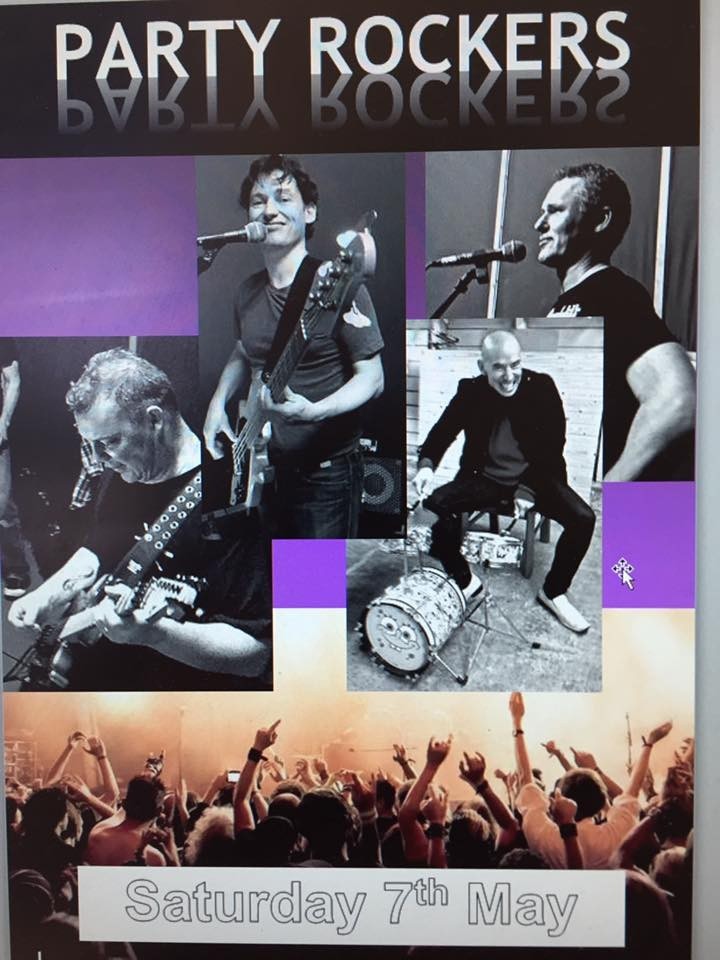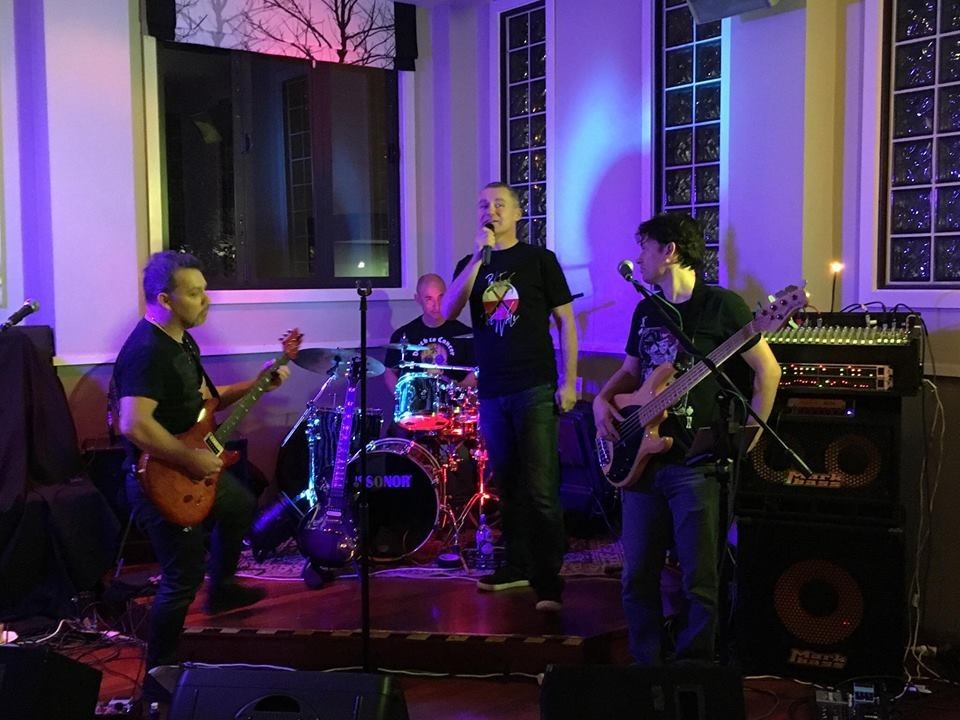 Please click here to see the band performing live
Introducing Boom Boom Deluxe
"Boom! Boom! Deluxe! are an Auckland-based band playing Rock n' Roll and Rockabilly music - A mix of authentic 1950's and 1960's classics laced with clever re-workings of modern songs in the Rockabilly style. Fantastic fun and guaranteed to fill the dancefloor"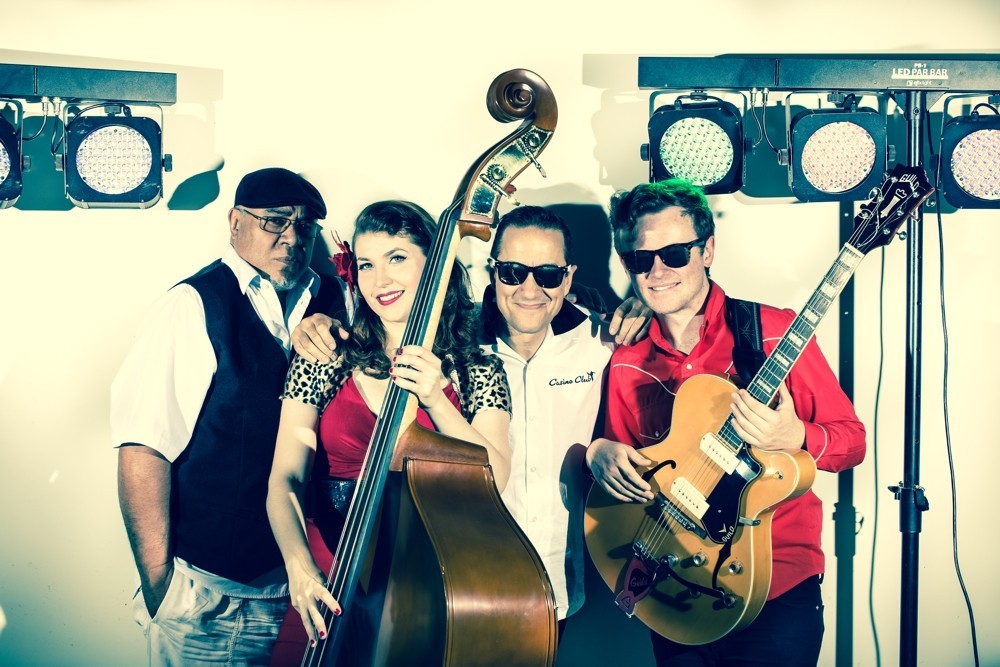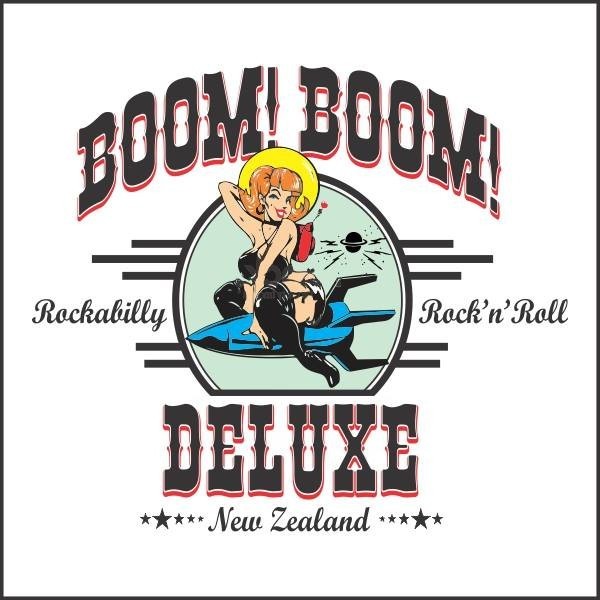 Popular three piece rock band with connections to Auckland,Hamilton, Gisborne and even AUSTRALIA! They LOVE music from the 80s but will likely give most every thing a go....

The band is extremely popular and hardworking playing all the major bars and events through the Waikato, Coromandel and Bay of Plenty


Check out the band playing live HTTPS://www.youtube.com/watch?v=JnUZJDAKYrs and come on down to have a good night



One One One


Is a good time rock band which started 10 years ago by Colin Williams. Having moved to New Zealand from Australia and having a wealth of experience including hits in the charts, tours all over Australia and Europe.



One One One


Has built a loyal fanbase in all the venues they play at around the country. We are a 3 piece band playing a huge range of music to suit most situations and venues.



One One One


The aim is to please the crowd, get them rockin' and have a great night and so with the boys in the band that is exactly what happens, so come and see us at a gig near you.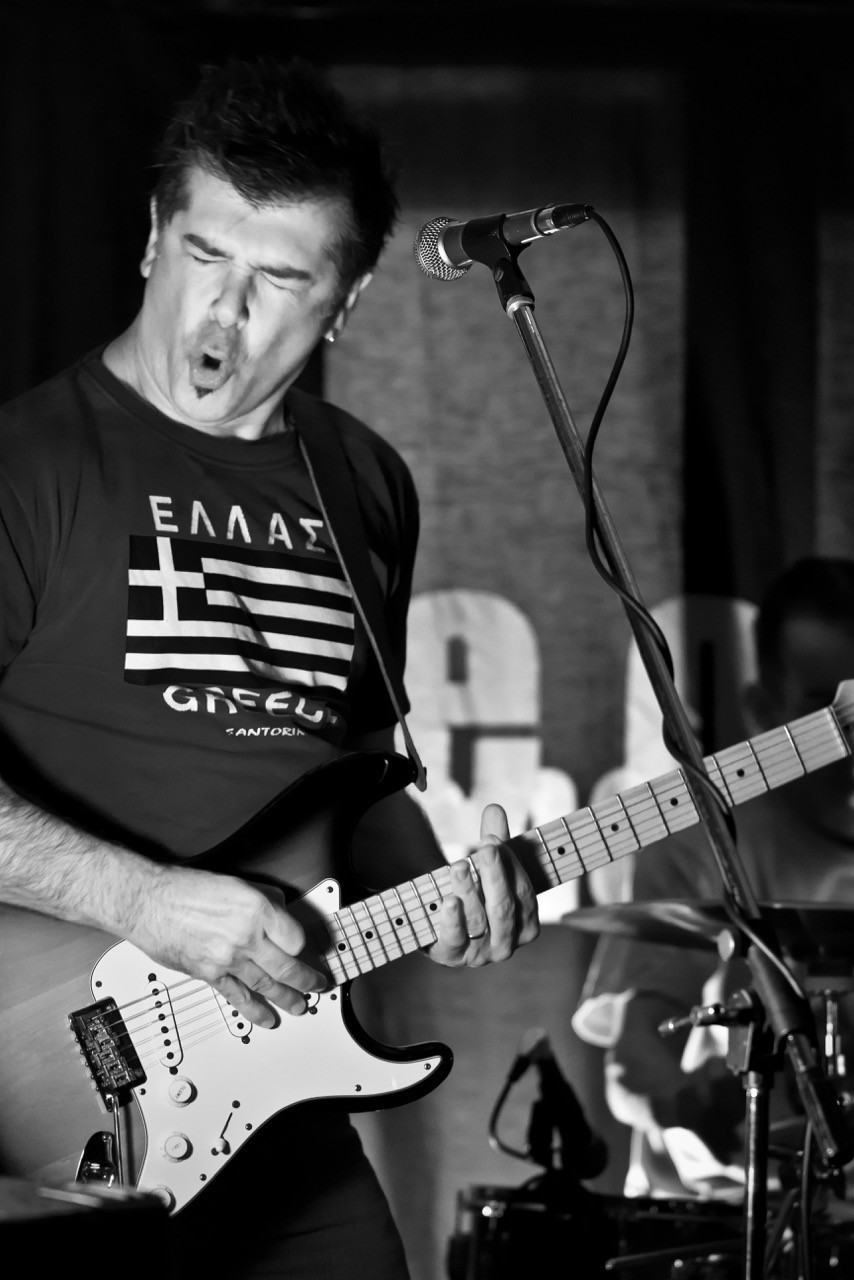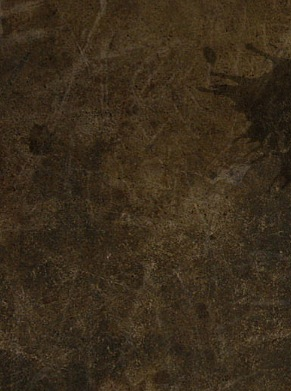 One of Auckland's Top Rock/ Pop Covers bands

The Groovediggers have been performing professionally for over 28 years, and have played at some of the top corporate events, bars, functions and major festival and events throughout New Zealand...

Marty Clark..Lead Vocals
Grant Wills Lead guitar
Dave Manning Bass Guitar
Dave Curtis Keyboards
John Scott Drums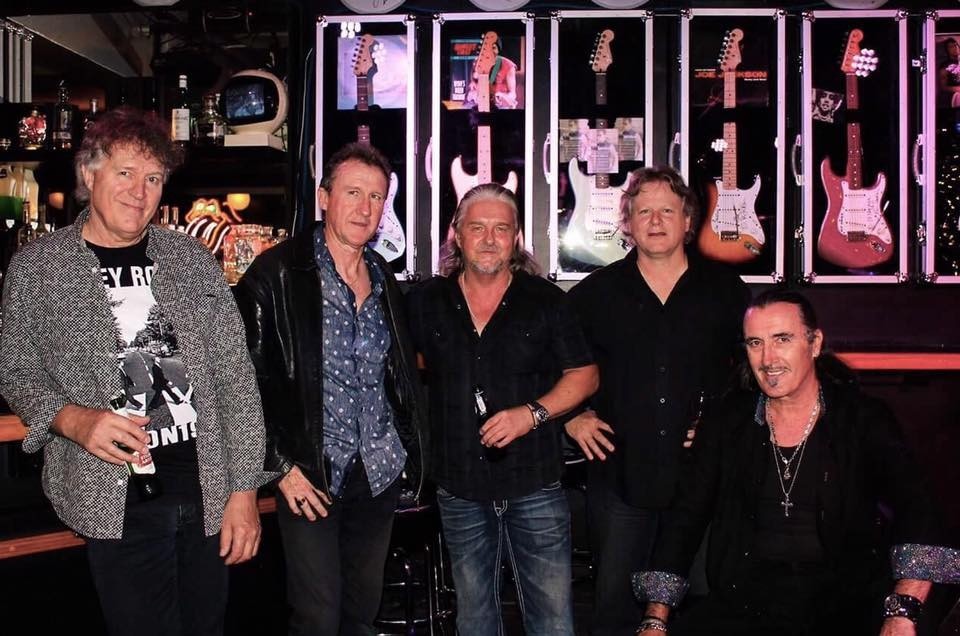 Covering artist such as:

AC/DC
Beatles
Bon Jovi
Cold Chisel
Coldplay
Dragon
Exponents
Good Charlotte
Los Lonely Boys
Maroon 5
Misex
Oasis
Reef
Robbie Williams
Stereophonics
Stevie Wonder
Thirsty Merc
Train
U2
Weezer





Aerosmith
Cheap Trick
Deep Purple
Doobie Brothers
Eric Clapton
Free
Gales Brothers
Gary Moore
Guns and Roses
Hollies
Jimi Hendrix
Joe Cocker
Lenny Kravitz
Rod Stewart
Rolling Stones
Small Faces
Stevie Ray Vaughan
The Cars
The Kinks
Tom Jones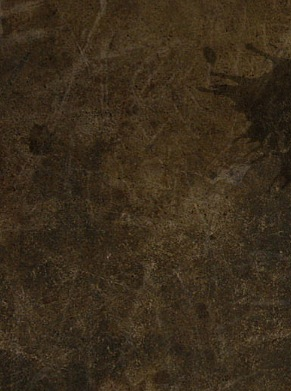 Introducing Tribal Conexionz

Hailing from Opotiki, Tribal Conexionz is a band made up of 3 brothers that has been performing for over a decade, have featured in regional competitions and on national television.


With a burning desire to spread their message of love and unity, this group of passionate musicians is a reggae band that excels in live performance.


Influenced by the original sound of Jamaican reggae and infused with Aotearoa roots, Tribal Conexionz has a sound to be reckoned with.

They have played alongside New Zealand's reggae heavy-weights including Katchafire, House of Shem, Che Fu, and The Herbs.

From rural foundations these boys are united by their passion for reggae music and fuelled by the love and support of their whanau.

Tribal Conexionz's song writing is inter-generational because it appeals to the music lover in all of us.


Band Members:

Antony Pirihi - Lead Vocals, Guitarist

Te Whetu Pirihi - B.V's, Bass Guitarist

Hemi Pirihi - Drummer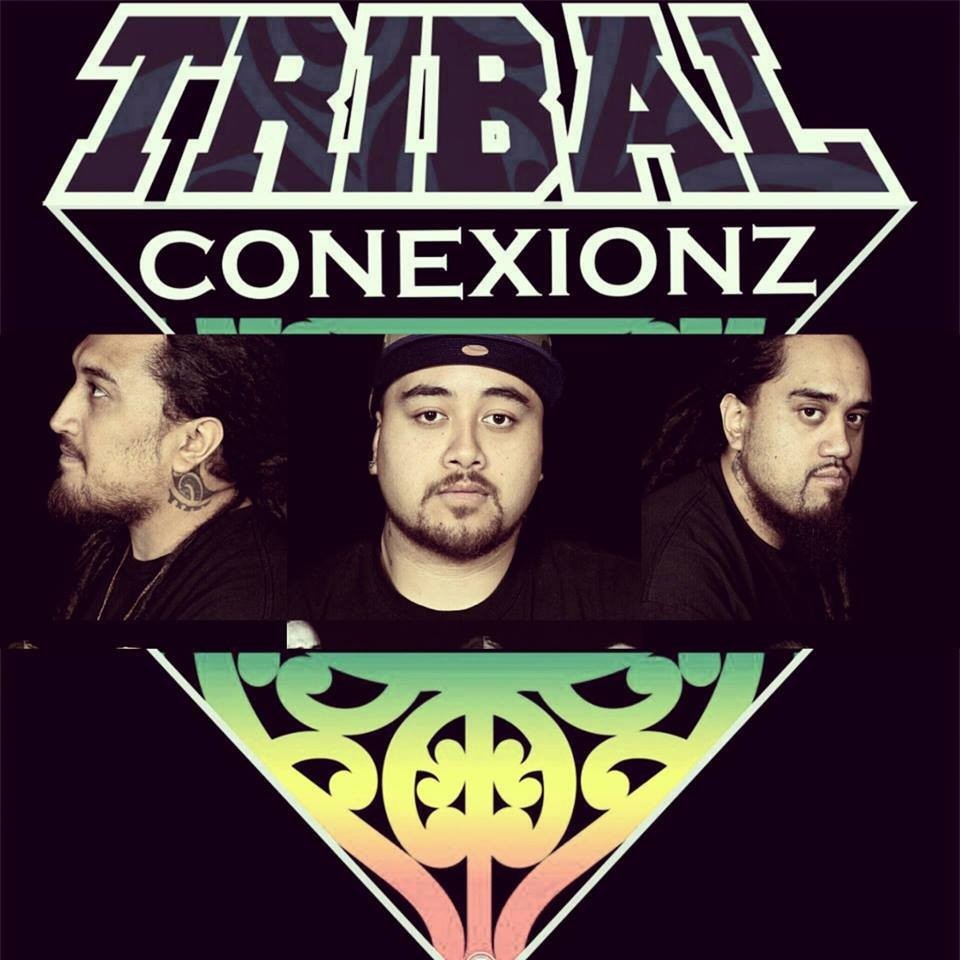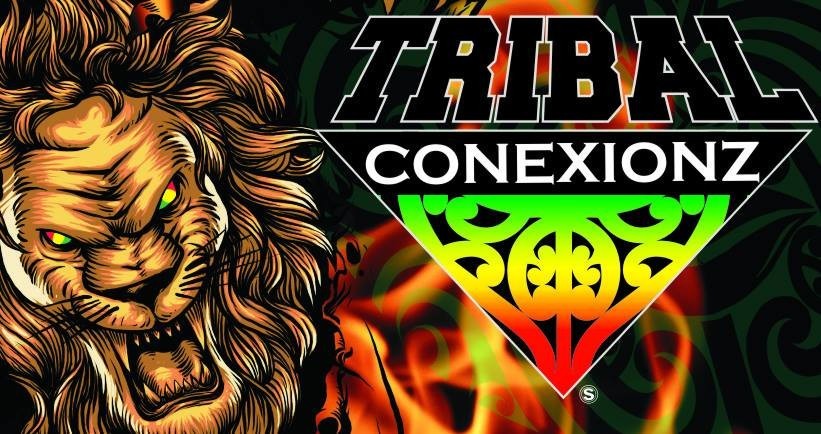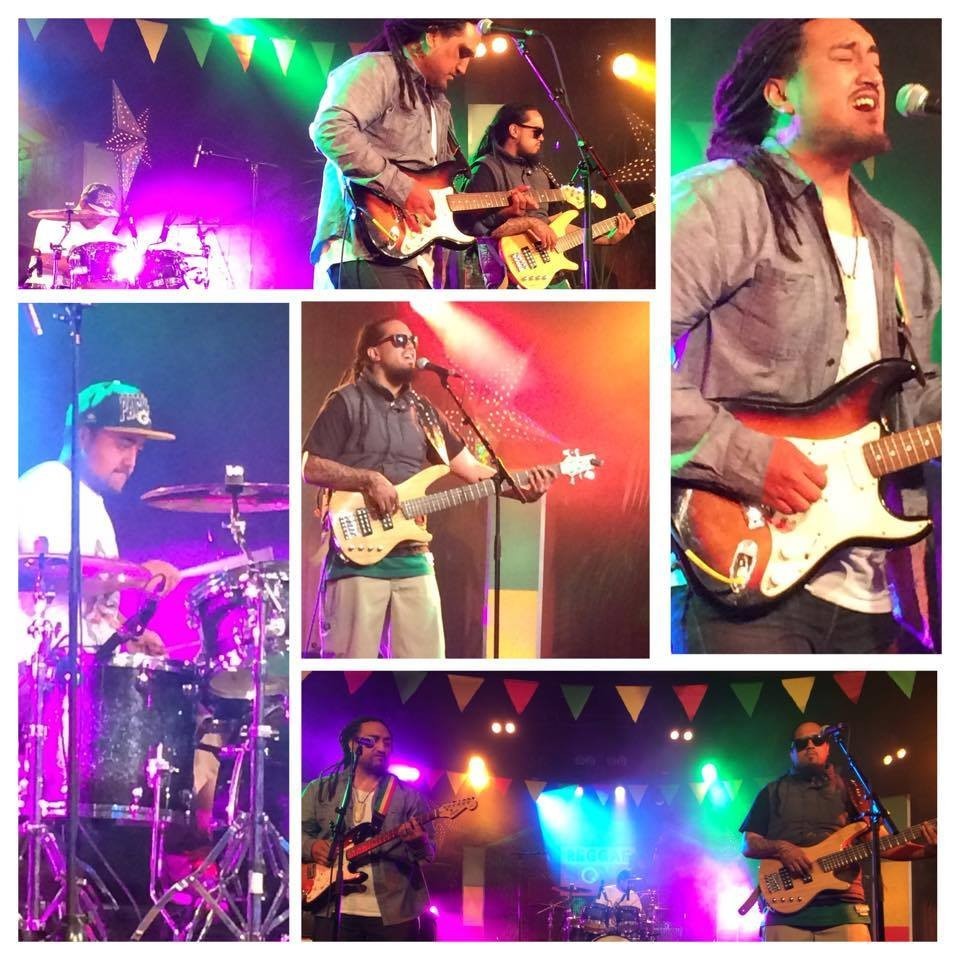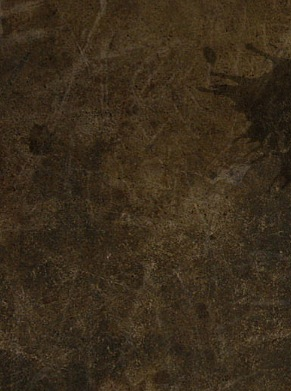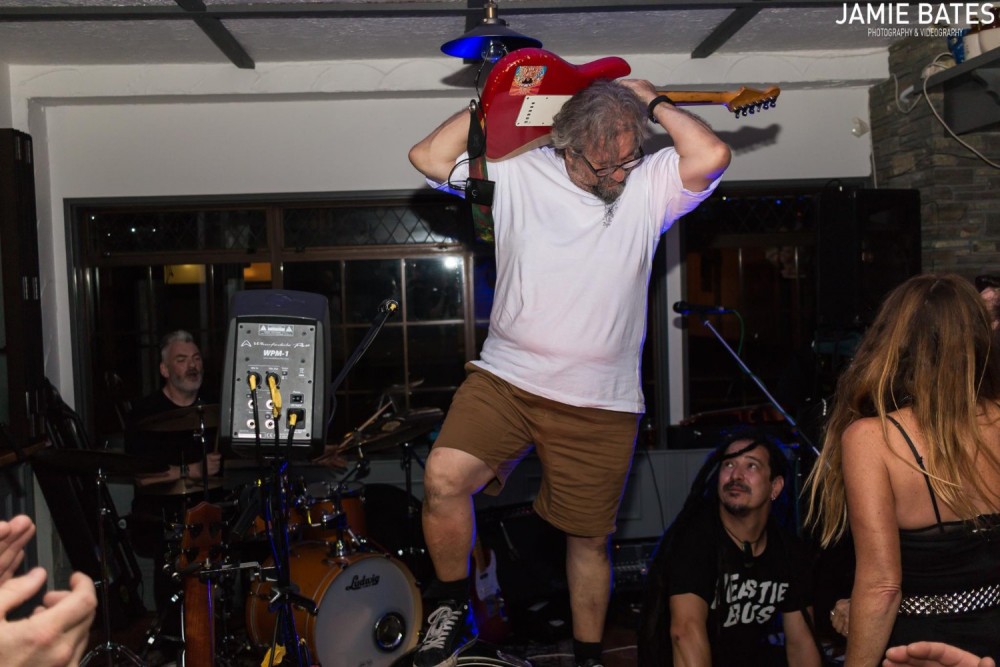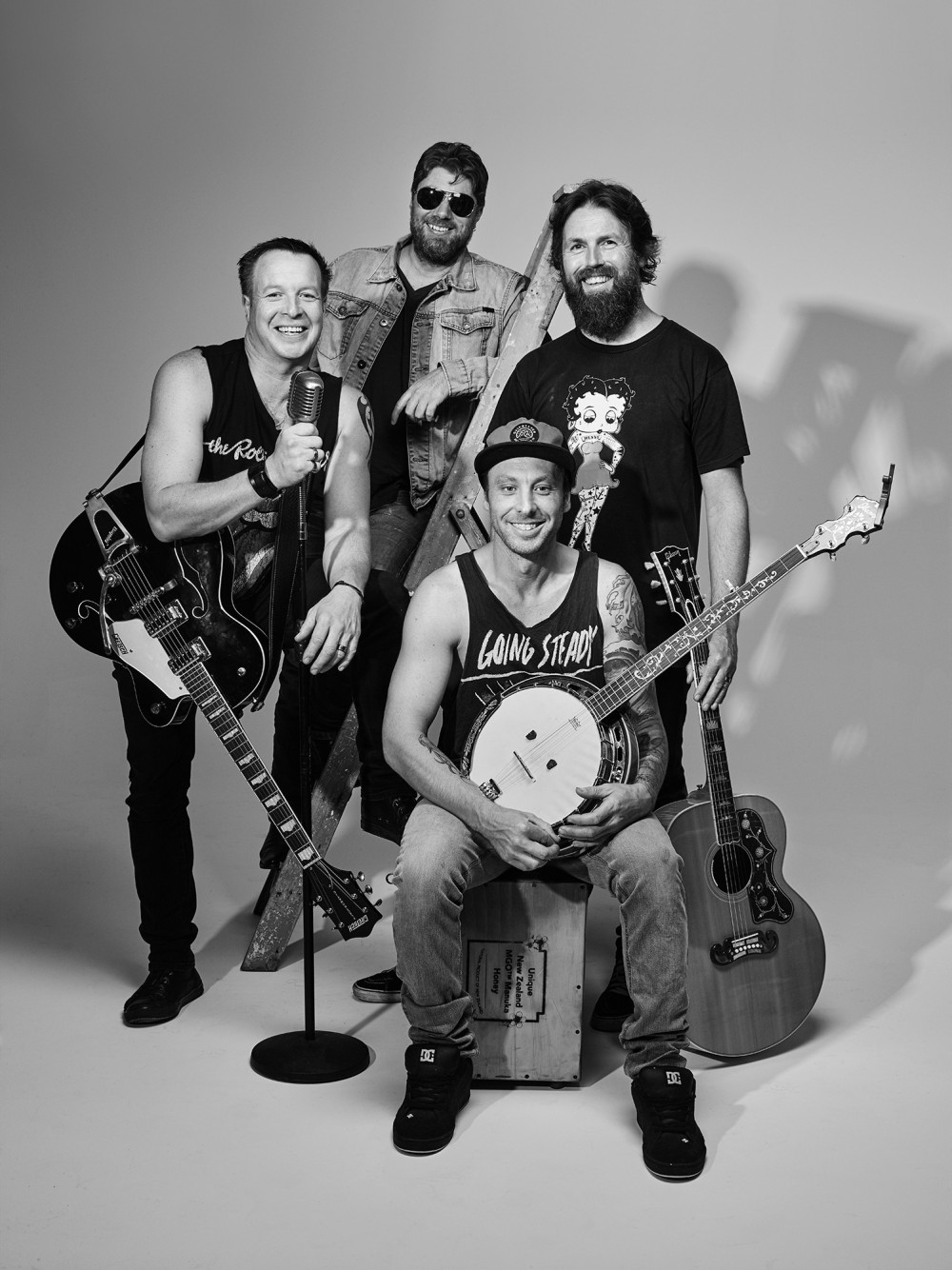 Tom Sharplin born in Auckland but raised in Tauranga where soon after leaving school 1967 he joined his first band "The Arms & Legs". Tom supported Mr. Lee Grant on a tour around the Bay of Plenty before long he was heading up to the big smoke Auckland City.
.
Tom had five singles in the seventies.
.
In 1974 he formed "Tom Sharplin & Graffiti" . They toured the country developing a Rock & Roll revival act second to none.

Although he toured up and down New Zealand he remained quiet on the recording front until 1978 when he released an album called "Rock 'n Roll".The same record but re-released in 1982 after the success of the TV Show "Rock Around The Clock" The first single "Pretty Blue Eyes"/"I Knew The Bride" made it for one week in the national top forty at position 39. The other single was "Blue Moon"/"Three Steps To Heaven". Both songs however received massive exposure through television clips and radio coverage.

In 1982 he formed a group called 'Tom Sharplin and the Rockets'. .
They played all over the country setting record crowds in almost every venue they played.
Among many awards Tom and his band have picked up are the "NZ Group of the Year Award" in 1980 Tom was awarded the Variety Artist Club's ultimate award "The Benny" in 2002.
Tom is currently President of the Variety Artists Club and is also an active participant in the Variety Cluba charity for children who are sick or have disabilities.
Tom went on to form a few different Bands over the years until "The Cadillacs" lead by Ray Eade on Bass guitar. 'The Cadillacs' have Peter Wood on keyboardsGordon Joll on drums,Steve Hubbard on Rhythm Guitar,Bruce French on saxophone and Brian Hatcher on Lead guitar.

Tom toured New Zealand from one end to the other in 2006 "Best of the Best" tour Alongside Johnny Devlin,Ray Columbus,Sharon O'Neil,Larry Morris and Shane.
Tom most recent CD'We'll Sing in the Sunshine' produced by renowned producer Simon Lynch. Stayed in the NZ top20 for 6 weeks.
Tom is still performing as well as being the President of the Variety Artists Club of NZ for the last 15 years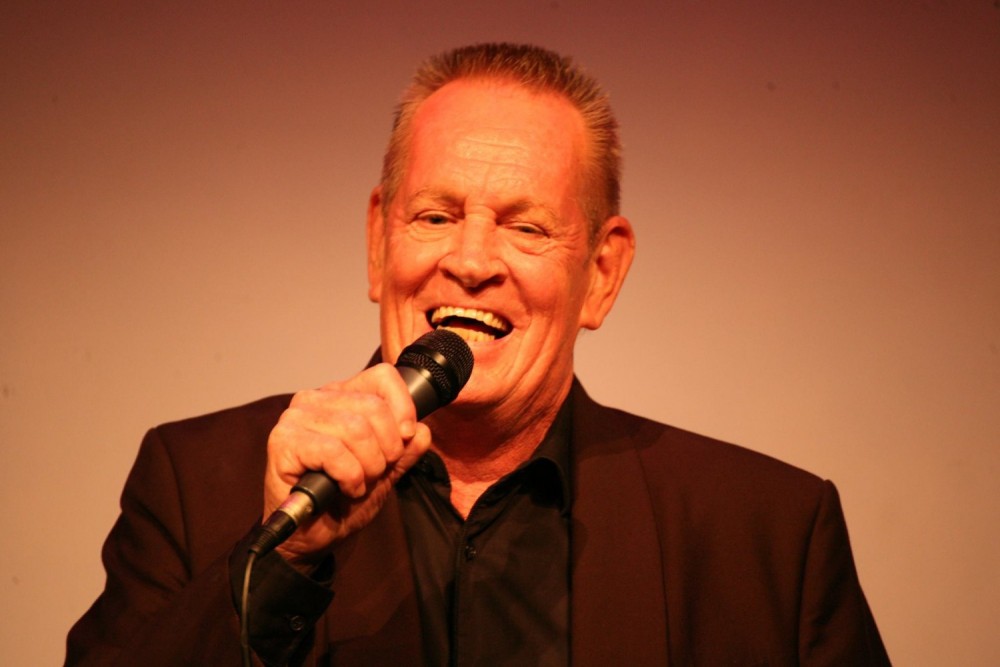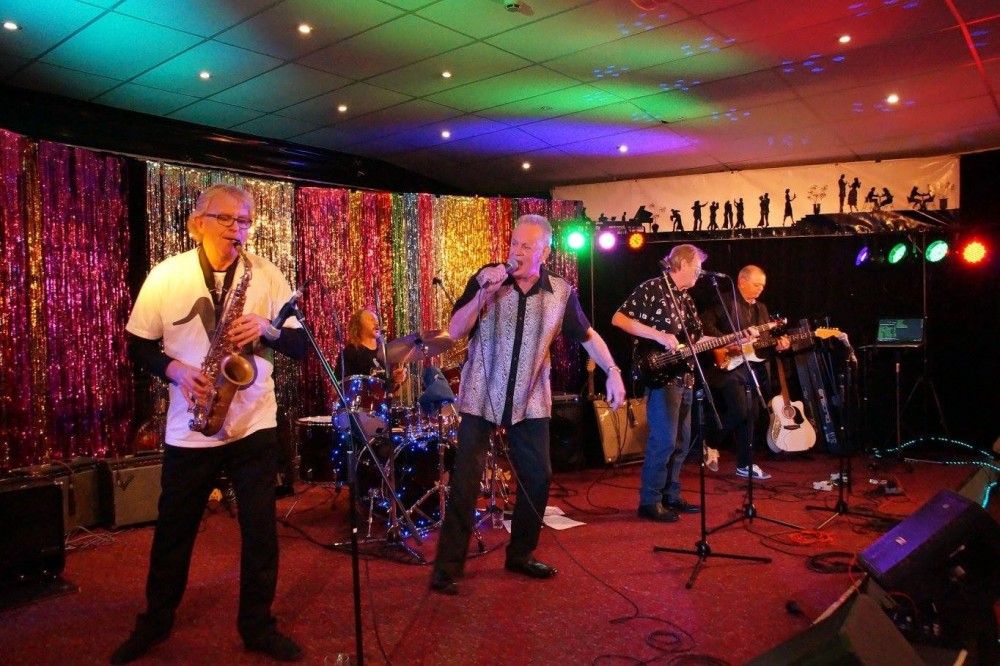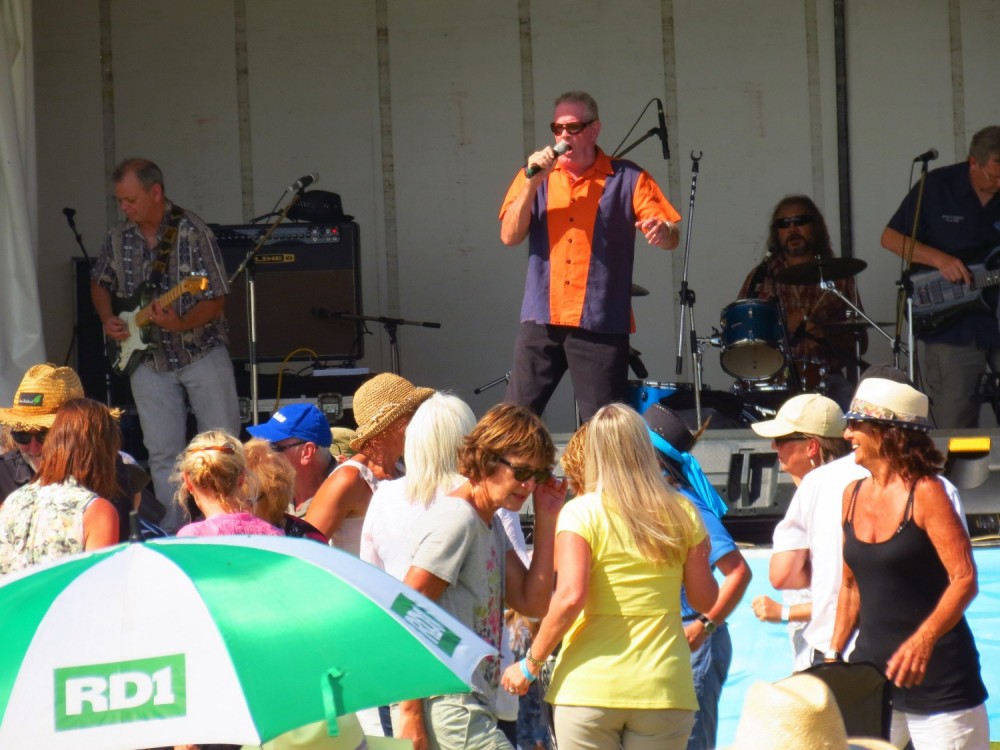 Introducing The Flaming Mudcats
"Blues sunny side up, easy -over, spicy or funky it's all on the menu with these guys."




A firm favourite in Auckland's Blues scene, The Flaming Mudcats are a band that is well versed on what it takes to please a crowd, exhibiting levels of professionalism and musicianship that makes it easy to become a dedicated fan.

It's as distinctive as it is powerful, and has been influenced by a diversity of musical styles, which manifests itself into a unique musical hybrid as the band swings and shuffles taking you back to another time.
While their music may sound vintage, their attitude is definitely current.

Harmonica ricochets through the mix, incorporated with Jimmie Vaughan and Ike Turner-inspired guitar licks and backed by the band's hard working rhythm section (who are neither too loud or too showy), prove that the Mudcats are a band attentive to detail and which puts a premium on ensemble playing; a tradition that is rapidly becoming obscured and in a way which is rarely heard today.
They confidently move through different components of the blues — shuffles, soul, funk, four on the floor rock and roll and low down blues.

It's plain to see right away that these guys love the music they make together.
The Flaming Mudcats play the blues not just like they mean it, but like they have no choice in the matter.
Anyone who argues that good blues is getting hard to find has never heard of this band… chances are you couldn't find a tighter good time band.

Their mission is to smile in your face and then kick you in the ass, musically speaking.
They succeed.
Audiences have bruises to prove it!

Everyone can identify with the Mudcat's brand of blues; it's just that not everyone knows it.

Influences
The Fabulous Thunderbirds, Little Walter, Jimmie Vaughan, William Clarke, George Smith, Doug MacLeod

The band is fronted on vocals and harmonica by Craig Bracken with Doug Bygrave providing the six string firepower. Anchoring these two, is drummer Ian Thomson and "newbie" bassist Chris "Kit" Parfitt. With two highly-regarded albums of mostly original material, – 2011's Gave You What You Wanted" and 2013's "Mistress", these guys are just getting started.
Formed in 2008 in Auckland, the Flaming Mudcats are now regarded to be one of New Zealand's premier blues acts. They have taken their show to festivals and clubs throughout NZ, Australia, USA and the Pacific Islands. Their energetic live blues sets blend original material and covers drawn from their eclectic influences….a raw life potion of killer grooves, blazing licks and harp wizardry. Butt-shakin belters to soulful grinders with everything in between….welcome to the Flaming Mudcats show.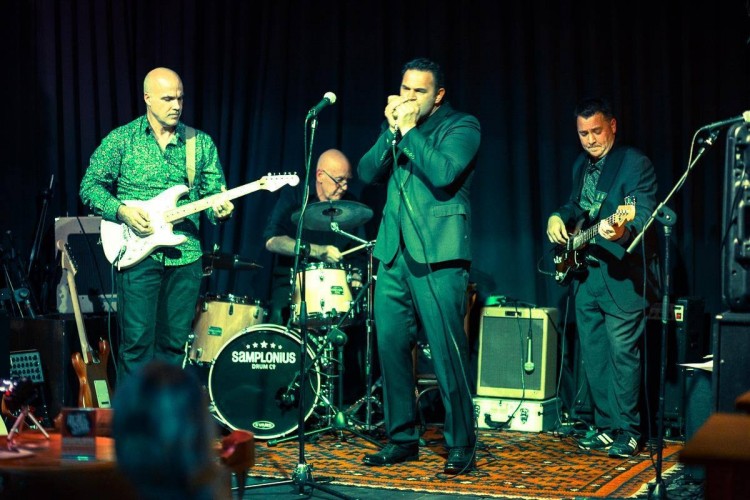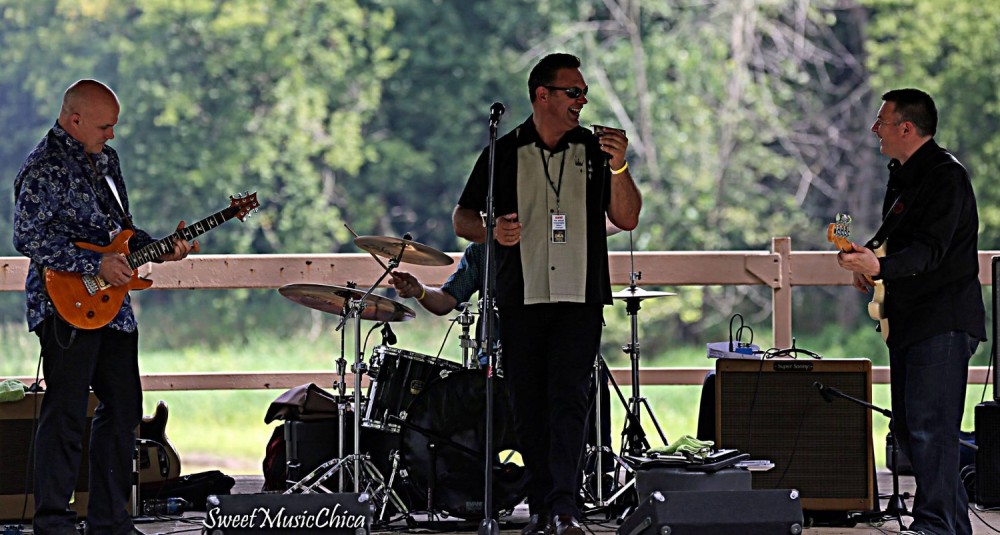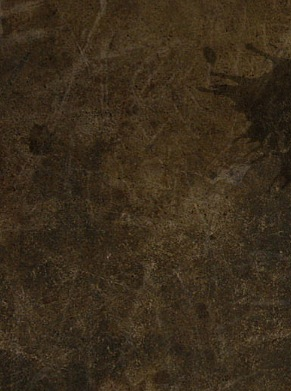 Introducing Rebel Without Applause
Rebel Without Applause are a professional four piece band, all with international experience, who have played almost every venue in Auckland, from large outdoor festivals and corporate ballroom functions to small intimate rooms.

Rebel Without Applause have played virtually every venue in Auckland from the Town Hall, ASB Tennis Dome and large outdoor festivals to small intimate private functions. The band can also perform a dinner set when required.

When it comes to versatility and danceability the repertoire of Rebel Without Applause is impossible to beat.

Rick Poole Guitar and Vocals, Steve Sussex Bass and Vocals, Vicki Russell Drums and Vocals, Walter Bianco Sax and Vocals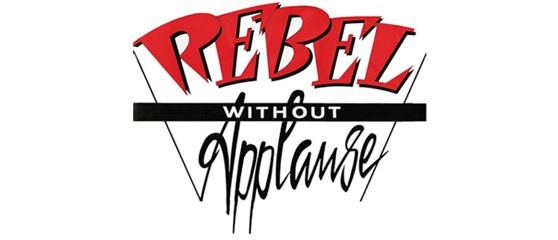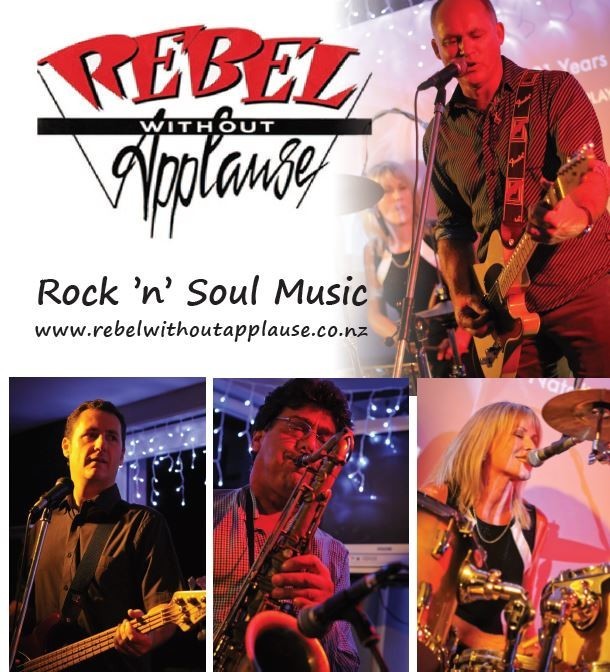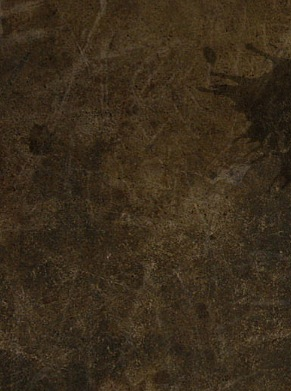 Introducing Trevor Stevens and Triple Shot Country Show
Multi award winner Trevor V. Stevens has one of the biggest voices in New Zealand Country Music and a love of both classic and contemporary country rock music. Trevor first appeared on the Country Music scene in 1993, and was quick to begin building a profile, winning six overall and four overall titles in country music competitions around New Zealand. Over the years Trevor has played country music in every corner of New Zealand, in Tamworth Australia and in Nashville Tennessee the home of American country music.
Some highlights of Trevor`S music career include winning:
NZ Country Music Male Artist of the Year 2012
NZ Country Music Male Artist of the year 2010
Runner – up New Zealand Country Music Entertainer of the Year 1996 (with Men N` Black)
Trevor has recorded four critically acclaimed albums: Keeper of the stars (2005), Little Rock (2006), I wanna feel that way again (2010), and Paint me a Birm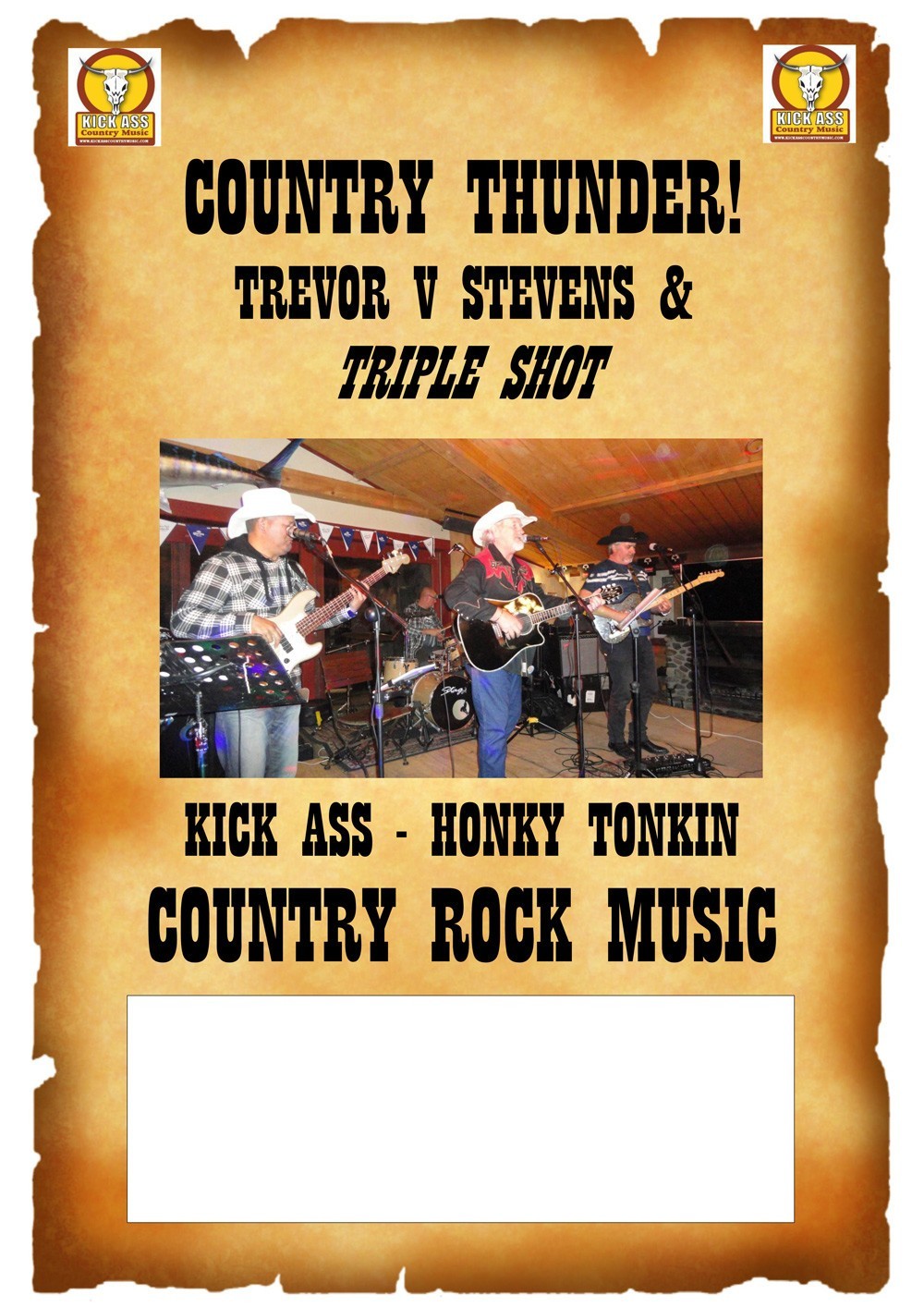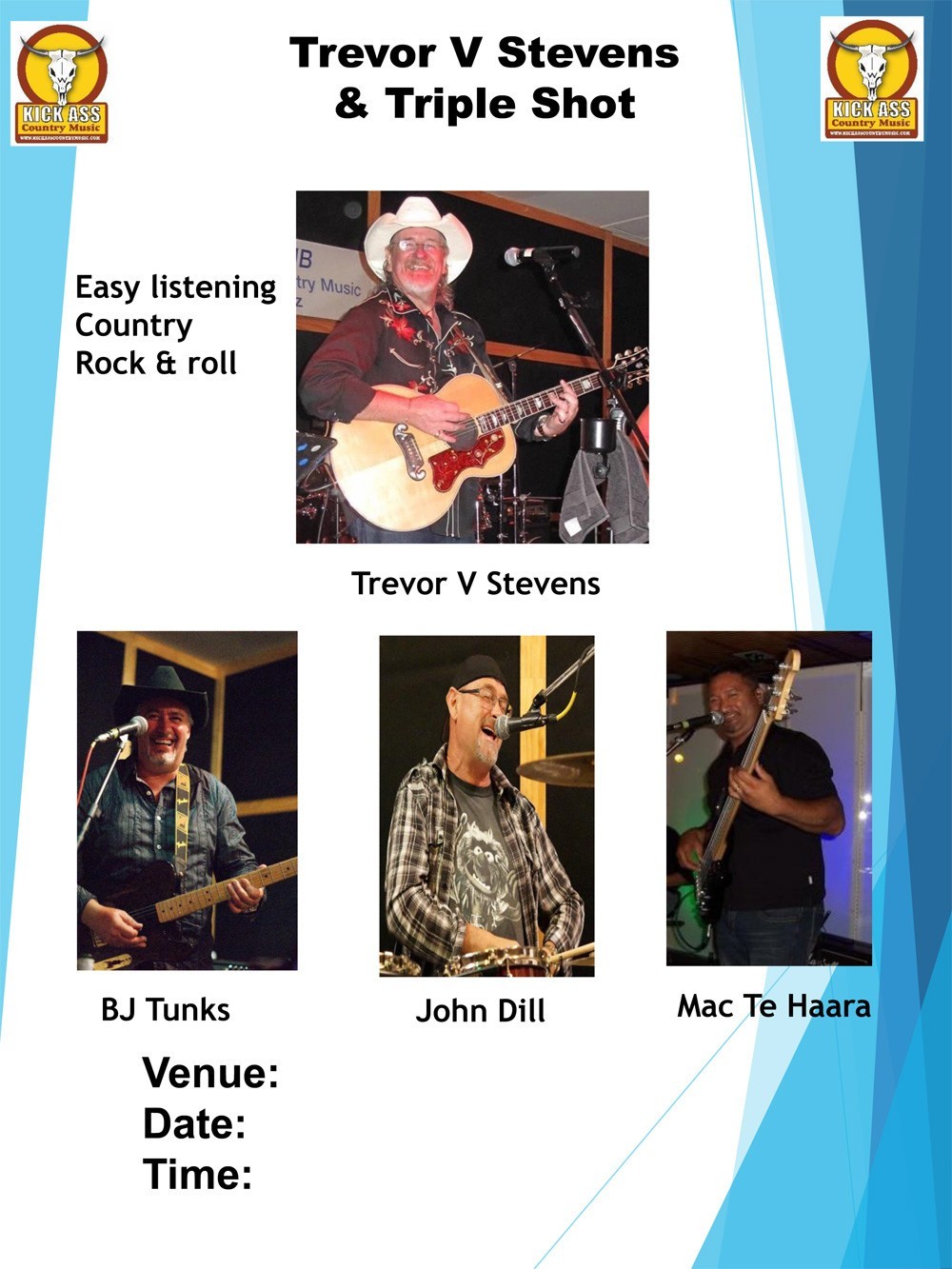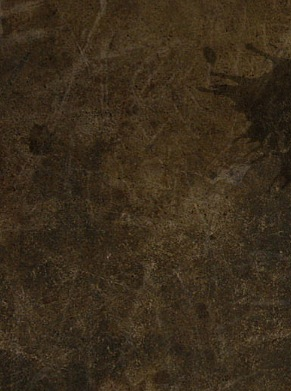 Introducing Mother Motor Rock Covers Band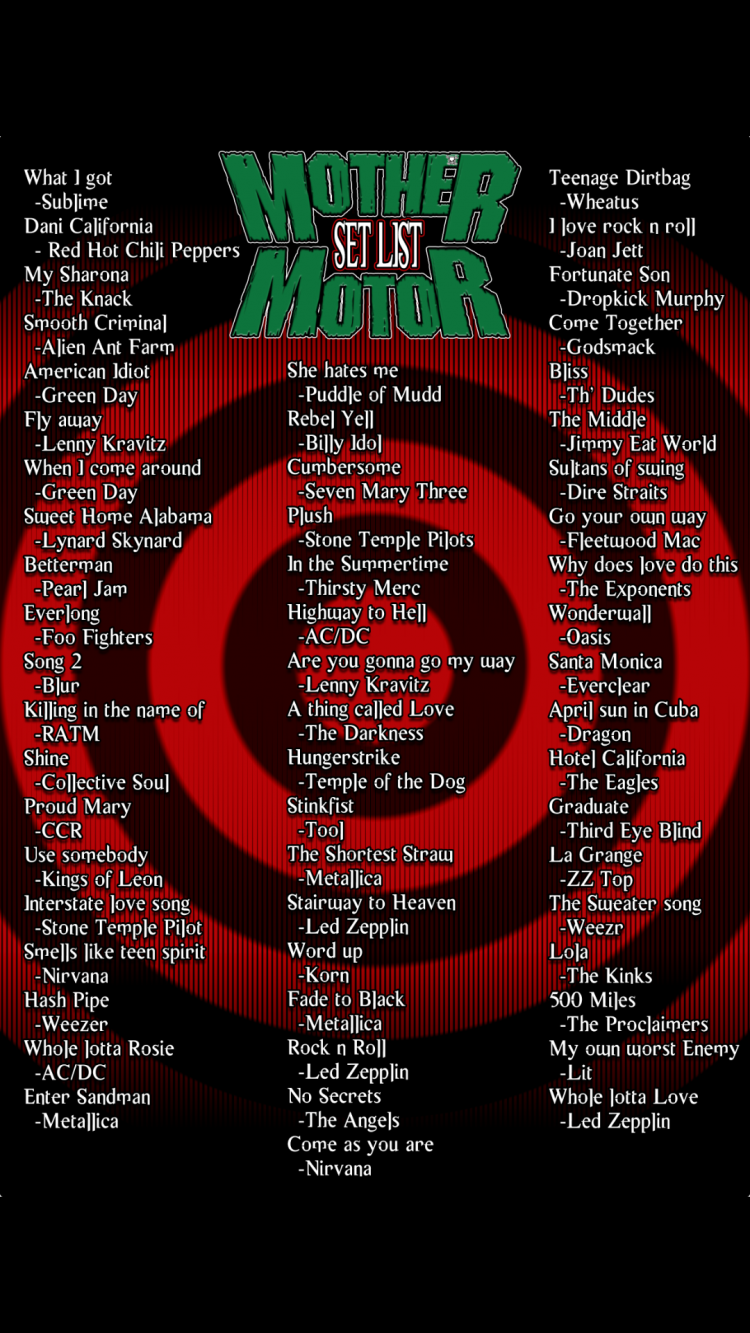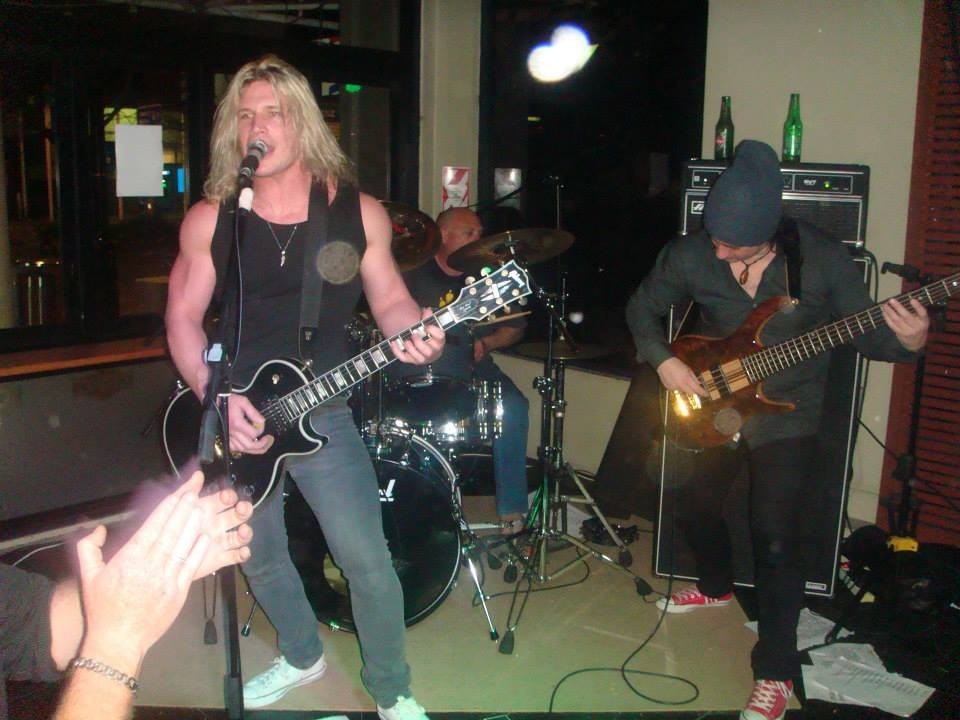 Mother Motor is the ultimate 3 piece rock cover band experience. Having played many weddings and events throughout the North Island over the 11 years, these guys have an extensive set list that can be customized to fit your specific event. They have been play-listed on The Rock radio station with their own music and have had music video's played on national t.v networks. These guys will take you from acoustic performances, Fleetwood Mac, CCR and Dire Straits to Metallica, Tool and everything in between. The set list is completely in your hands!! If you are after a versatile band that puts 100% into their live show then I would suggest Mother Motor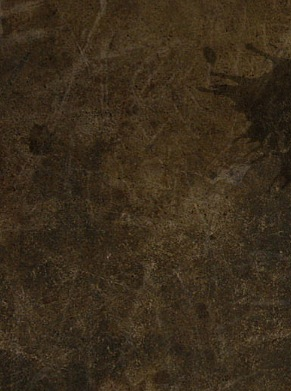 Introducing Happy Fish band
Happy Fish

is: Gordon Joll, drums and Sue Joll, guitar and vocals. Together they create bass tracks to give a full band sound. They play a mix of popular rock songs and original music with an emphasis on Kiwi music.

Happy Fish formed in March 2015, their love for each other and their music was instant and Happy Fish quickly became a very popular act on the Pub and Club circuit with bookings well into 2019.
Gordon Joll

is one of New Zealand's most accomplished musicians; a drummer of world class status who has played a part in shaping New Zealand's musical history for over 40 years, having collaborated with such great names as Herbs, Hello Sailor, Prince Tui Teka, Auckland Philharmonic Orchestra, Billy T. James, Tom Sharplin, Hammond Gamble, The Mockers, Glen Moffatt, Brendon Ham, the list goes on. Gordon is an inducted member into the New Zealand Music Hall of Fame.

Sue Joll

, guitarist/singer/songwriter, has been an all-round musician for over 30 years with a rich and powerful voice, having played bass for Monique Rhodes, Doc Savage and Hashtag and rhythm guitarist and vocalist for Too Wild and Fatal Attraction. Sue's unique, rhythm guitar "feel" is heavily influenced by the rich musical talent that hails from the Far North of New Zealand where she grew up. Sue caught the attention of Jordan Luck who invited her up to sing with him at a recent gig.

Happy Fish have just released their first CD, "Catch Us On A Good Day"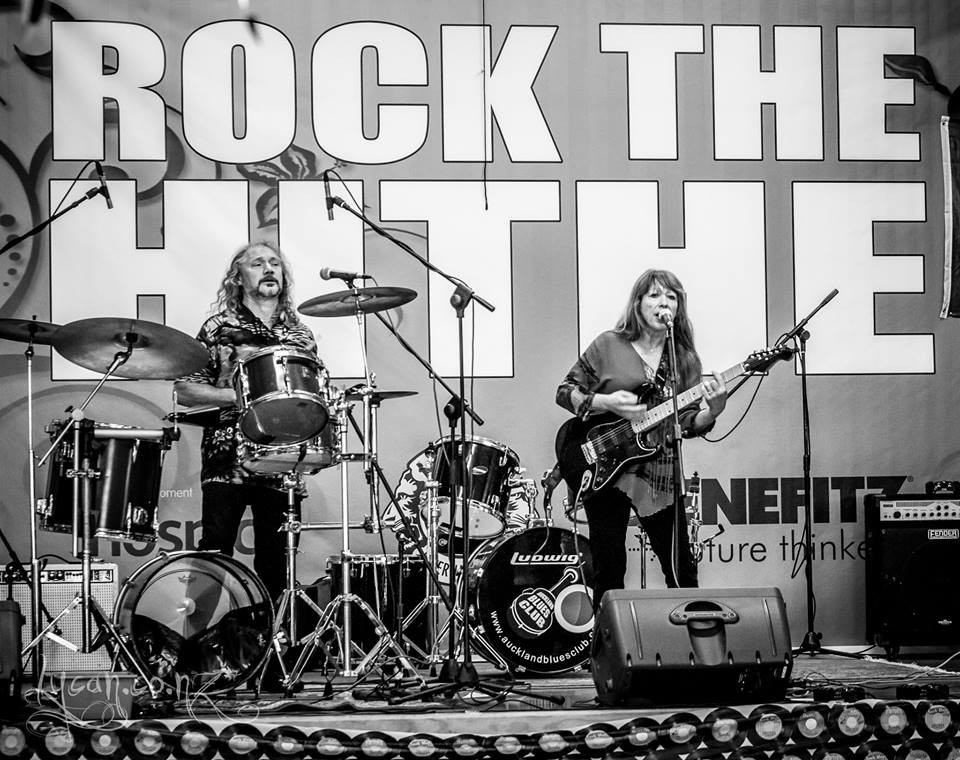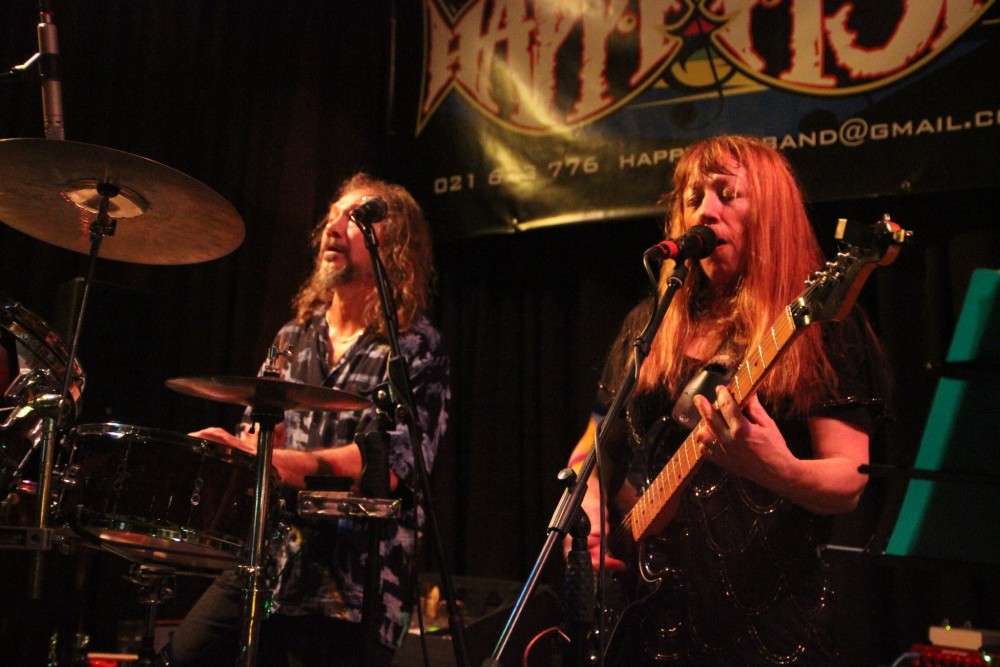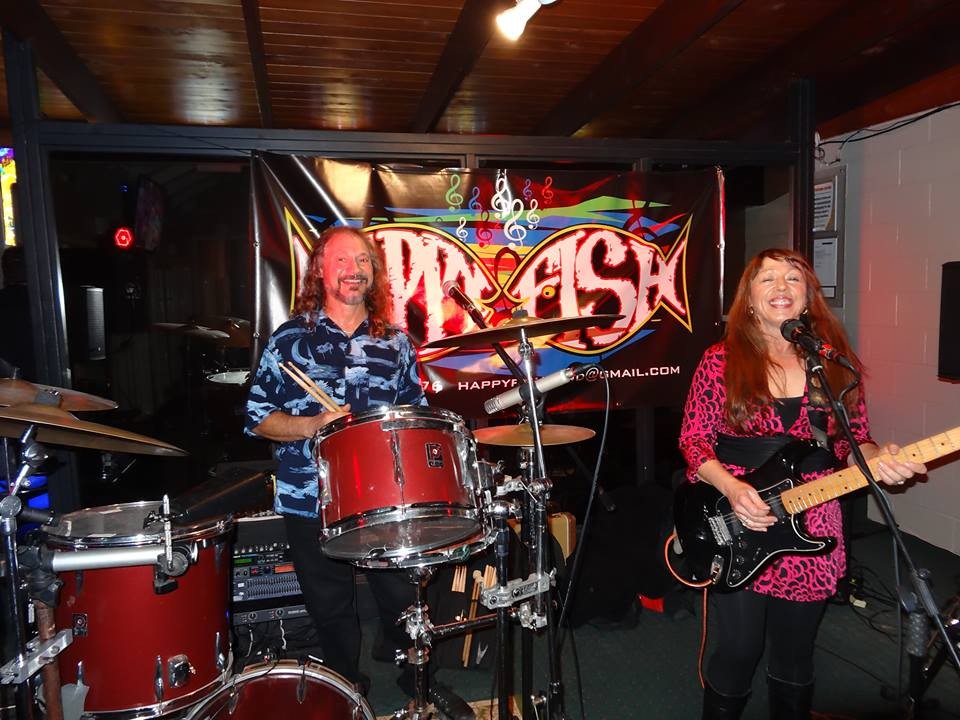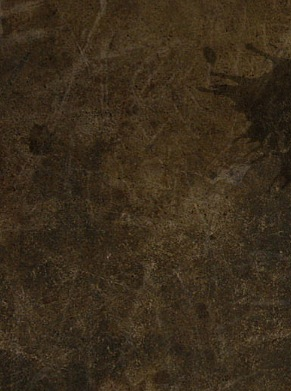 An extensive repertoire ranging from Dion 1960's ' Run-around Sue' to 2013 Sticky Fingers 'How to fly', Loop have secured regular gigs at Pukekohe Performing Arts, Harrington Theatre, Weddings, 21sts to 60th Birthday parties, The Papakura Club, and more recently they are regulars at The Longkeeper, Pukekohe.



Die hard classic rock fans have loved their versions of CCR, The Doors, Beatles, & Queen.

Loop say, – what it comes down to is, we really enjoy doing what we do, and the people that come to see us really enjoy what they see us doing.

Your next event, make it one with Loop.


Members: Lead Vocals, Rhythm Guitar, Harp, & Ukulele Carl Mounsey, Lead Guitar, Ukulele, & Vocals Christian Nepia, Bass Guitar, Sax, Ukulele, & Vocals Brad Hoskins, Drums, Ukulele, & Vocals Ryan Mounsey.




View video - https://www.facebook.com/lateratlk/videos/944803915644804/UzpfSTE1NjY3NTAxNTM2MTQ5MDk6MTk4OTk1ODI0MTI5NDA5Ng/
Cool Me Down
White Lines
September
Uptown Funk
Jet Airliner
Are you Gonna Go My Way
Livin La Vida Loca
Be Mine Tonight
Mustang Sally
Tribute
I wish
Wake Me up Before You Go Go
Use Somebody
Brown Eyed Girl
Treat Her Right
Footloose
Are You Gonna Be My Girl
Is This Love
Talking In You Sleep
Sex on Fire
Rain
Man I Feel Like A Woman
500 Miles
Crazy Little Thing Called Love
Bliss
Harder to Breathe
Play that Funky Music
Wagon Wheel
Yellow Mellow
Could you be Loved
Have You Ever Seen The Rain
Mony, Mony
Why Does Love Do This To Me
I Want You to Want Me
Rude
Hurts So Good
Santeria
Midnight Special
Sitting Inside My Head
Roadhouse Blues
Fire
April Sun In Cuba
How To Fly
Happy Hour
Walking By Myself
Don't forget Your Roots
Keep Your Hands To Yourself
Valarie
This Love
Come Together
Mary Had a Little Lamb
Proud Mary
If It Don't Matter
Steal My Kisses
Tennessee Whiskey
Stand By Me
Summer of 69
Jailhouse Rock
Long Road To Ruin
Aeroplane
Killing In The Name Of
I'm a Believer
Dani California
Tell Me Baby
Somewhere Over The Rainbow
Ain't No Sunshine
Loop is a four piece covers band residing in Auckland. A long history of 'community' music/performance within the members of the band, lead to an eventual alliance to create Loop in 2017.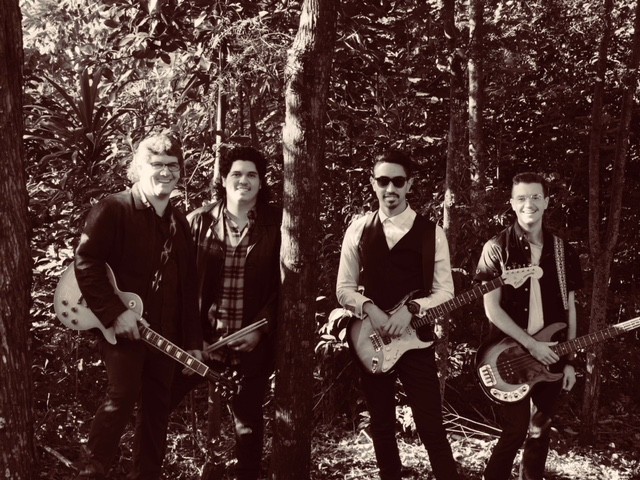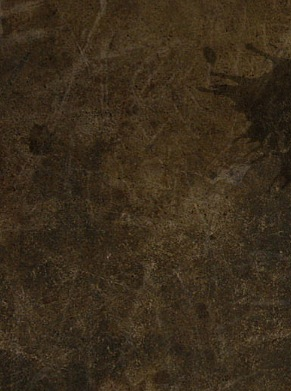 Introducing The Thieving Gypsy Bastards

The THIEVING GYPSY BASTARDs are an Auckland based highly professional classic rock covers band. Available for any for any events, functions, concerts, night clubs, R S A's's., RBC, hotels, corporate/ conferences, weddings, birthdays, work functions, sports clubs, reunions, theme parties, school balls or you just want a great live band with a vast array of popular music and a high standard of musicianship guaranteed to make your event one to remember.

They are one of the resident bands at The Barrell Inn Howick
This well rehearsed 5 piece rocking band is exciting humorous and full of Charisma.

Some of the members have been playing in New Zealand, Australia and Europe for a number of years and this line up has a real chemistry.

Adding to the electric vibe this band produces they have a unique set list of songs from the early 60's, 70's, 80's and more that capture your hearts and memories, taking you to that place where you feel free and truly alive.

This band has a reputation for always performing and working in totally professional courteous manner.

With a full PA system and lighting show that is able to cover most standard night clubs, conference halls to slightly larger indoor sports venues certainly a band to enjoy and you won't be disappointed.

Justin Parlane Guitar and vocals, Brendon Rau Vocals, Mike Dunn bass Guitar, Mark Xavier Drums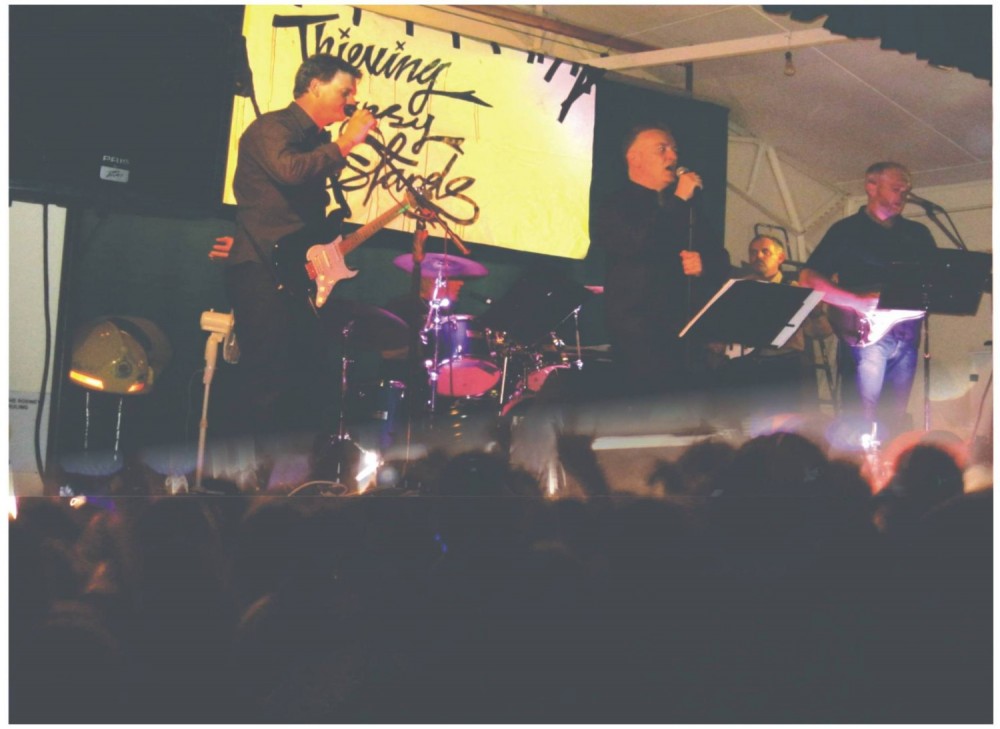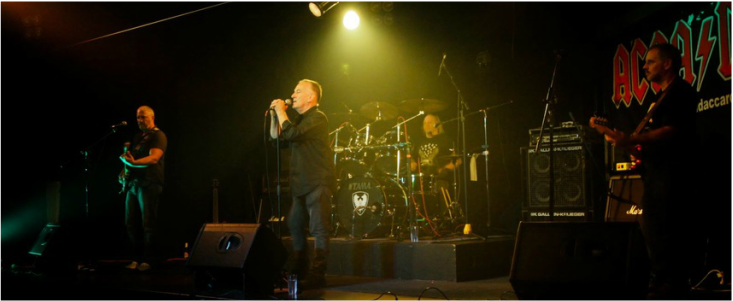 Example of set list WAGON WHEEL LOVE COMES TO TOWN ,CROSS ROADS, DAKOTA, DO IT AGAIN ROCK THIS TOWN LOSING MY RELIGION THAT'S ENTERTAINMENT FIRE AND RAIN,EVERY BREATH YOU TAKE

LEARNING TO FLY,FUTURES SO BRIGHT,SERVE SOMEBODY,IT NEVER RAINS IN CALIFORNIA,RUNAWAY,BROWN EYED GIRL, LIVING NEXT DOOR TO ALICE, TAKE IT EASY,MANEATER,LOVE POTION NO 9

OBLADI OBLADA,LONELY BOY,TURNING JAPANESE,ANCHOR ME,ABRACADABRA,JOHNNY BE GOOD,ANGEL OF HARLEM,I SAW HER STANDING THERE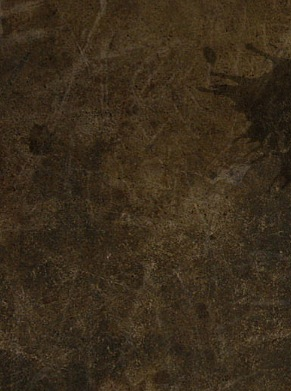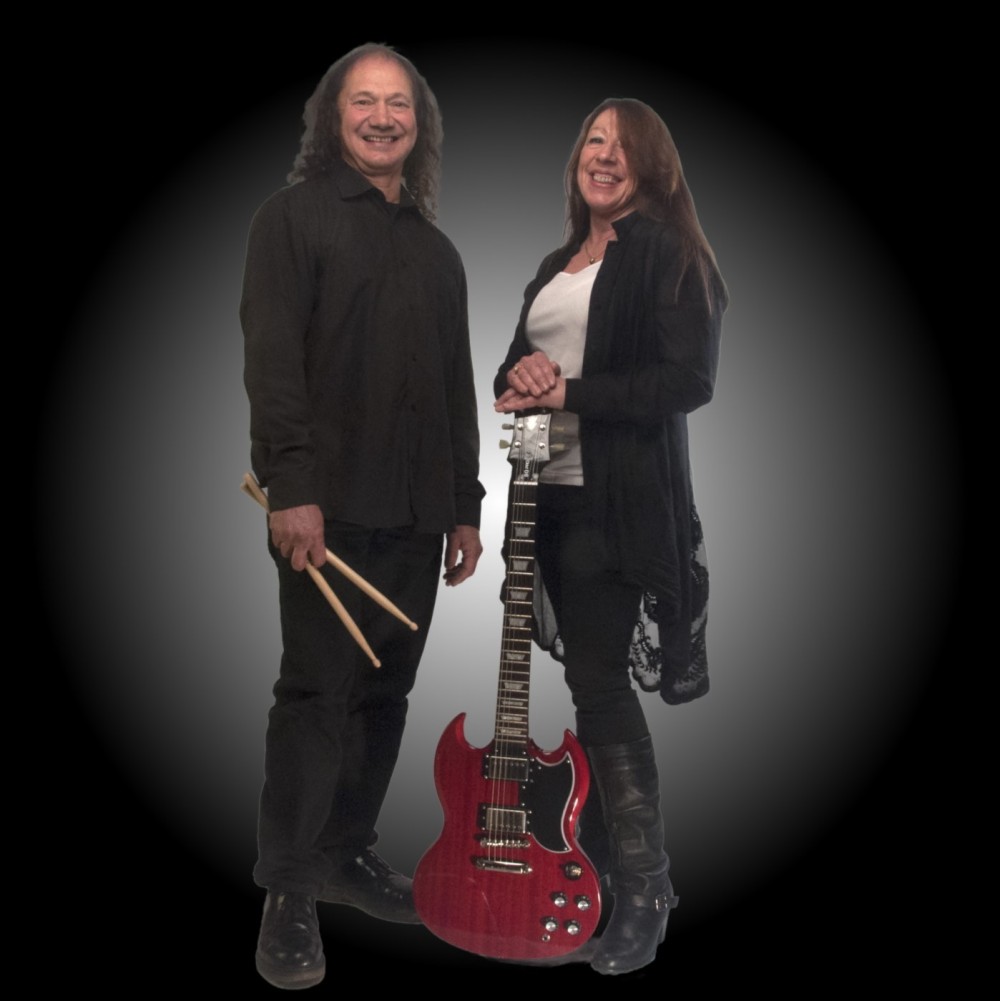 V dub are a 3 piece band who perform mostly reggae music

Vdubs repertoire is incorporates plenty of material from Kiwi reggae bands such as Fat Freddy's drop, The Black Seeds, Six60, Herbs, as well as famous international artists such as UB40 and Bob Marley

They play regularly at Top Bars and corporate events in the Auckland Region
Vdub are a 3piece band who perform mostly reggae & dub music.

New Zealanders seem to have a natural talent for producing quality material in this style of music and it is embraced by a large percentage of our nation. Vdub's repertoire is reflective of this and incorporates plenty of material from our beloved Kiwi reggae/dub bands such as Fat Freddy's Drop, The Black Seeds, Six60, Salmonella Dub, and Herbs, as well as famous international artists such as UB40 & Bob Marley.

The success and popularity of Vdub has been plain to see since their recent explosion onto the Auckland scene only late last year (Dec 2016), resulting in a large following of people who come to their gigs each and every time the band performs.
Their repertoire and performances have a distinctive 'feel- good factor' which leaves listeners feeling uplifted.

Vdub:
Jason Smith - lead vocals & guitar
Jason Wilson - bass guitar
Rick Cotter - lead vocals & percussion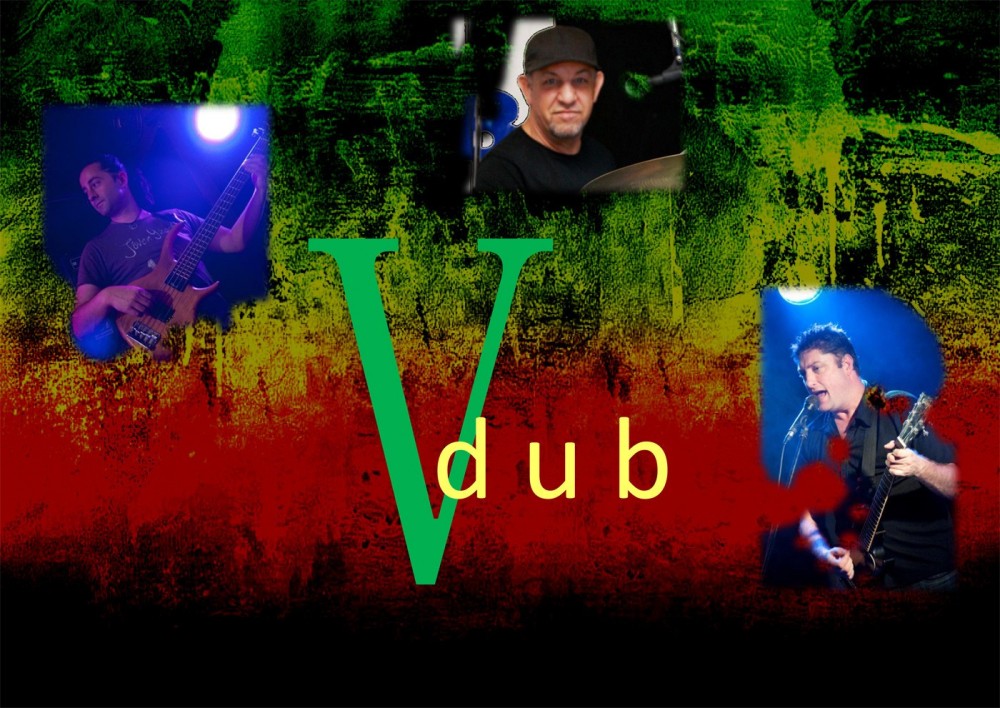 Introducing Evan Silva and Silva Service
Evan Silva & Silva Service, play Jazz Latin Soul R&B, plus they have a smaller band for smaller gigs.
Evan Silva is one of Australasia's top soul, R'n B artists with a list of impressive achievements in the music industry on both sides of the Tasman.He has been singing since the age of fifteen and to date has recorded eleven albums.
"I spent time playing both of Aucklands main City clubs, The Top 20 and the Galaxie, then toured. After playing the TV Show C'mon a few times with my band The Action, I split to Sydney Australia, played the Whiskey and scored a residency at The Eye ....the rest is history ...Compulsion ...Bell-Bird the Australian / Melbourne Soap ...Award Winning Movie Vision ... Years in the studio singing KFC, McDonalds and a lot more TV jingles ....recording albums, gigging with some wonderful players and still at it with writing, recording and performing. I do it because I love it, its in the blood."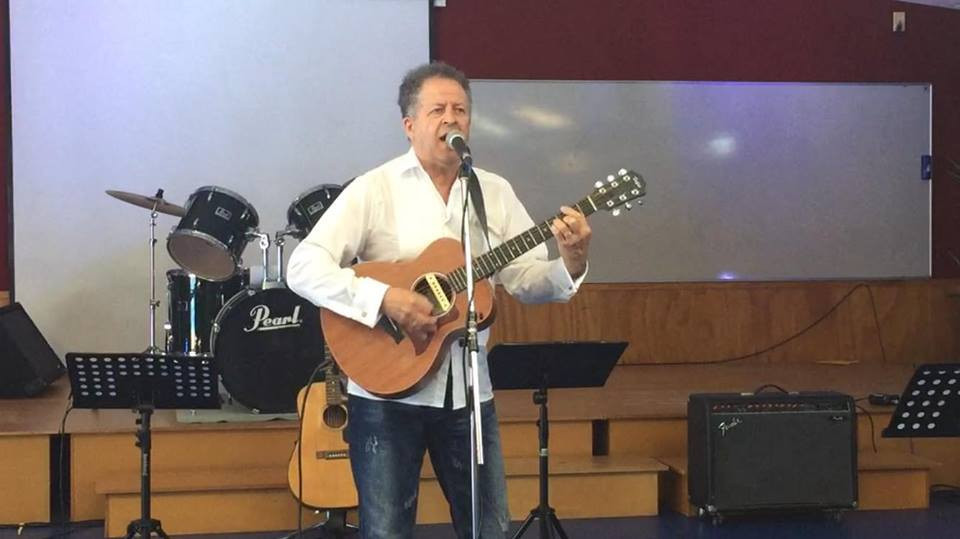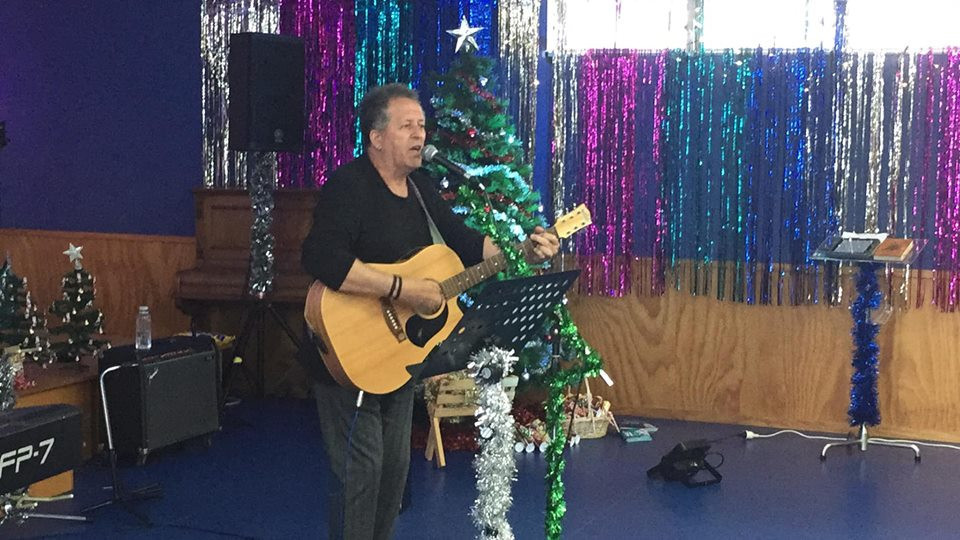 Final Set List for Wedding : 31-03-18
Set 1.
Autumn Leaves: Bossa Em ..first chord Am.
Dock Of The Bay ( G )
Moondance ( Am )
And I Love Her ( Fm )
Sunny ( Em ) Laid back…groove..
The Look Of Love ( Dm )
Blue Moon ( Dmaj7 )
Wonderful You Are ( Gm )
Instrumental Mercy …Band
Broadway…Ernie
Eyes Of Love ( F ) Original.


Set 2
Stroll'n In The Park ( Bm)
Just The Two Of Us ( Em )
Aint No Sunshine ( Am )
Is'nt She Lovely / Ernie
As It Is ( Am )
Lovely Day ( E )
Cold Sweat ( C ) Check room temperature !
Unchain My Heart ( Am )
Bird Of Beauty / Ernie
6345789 ( C )
Make No Mistake ( D )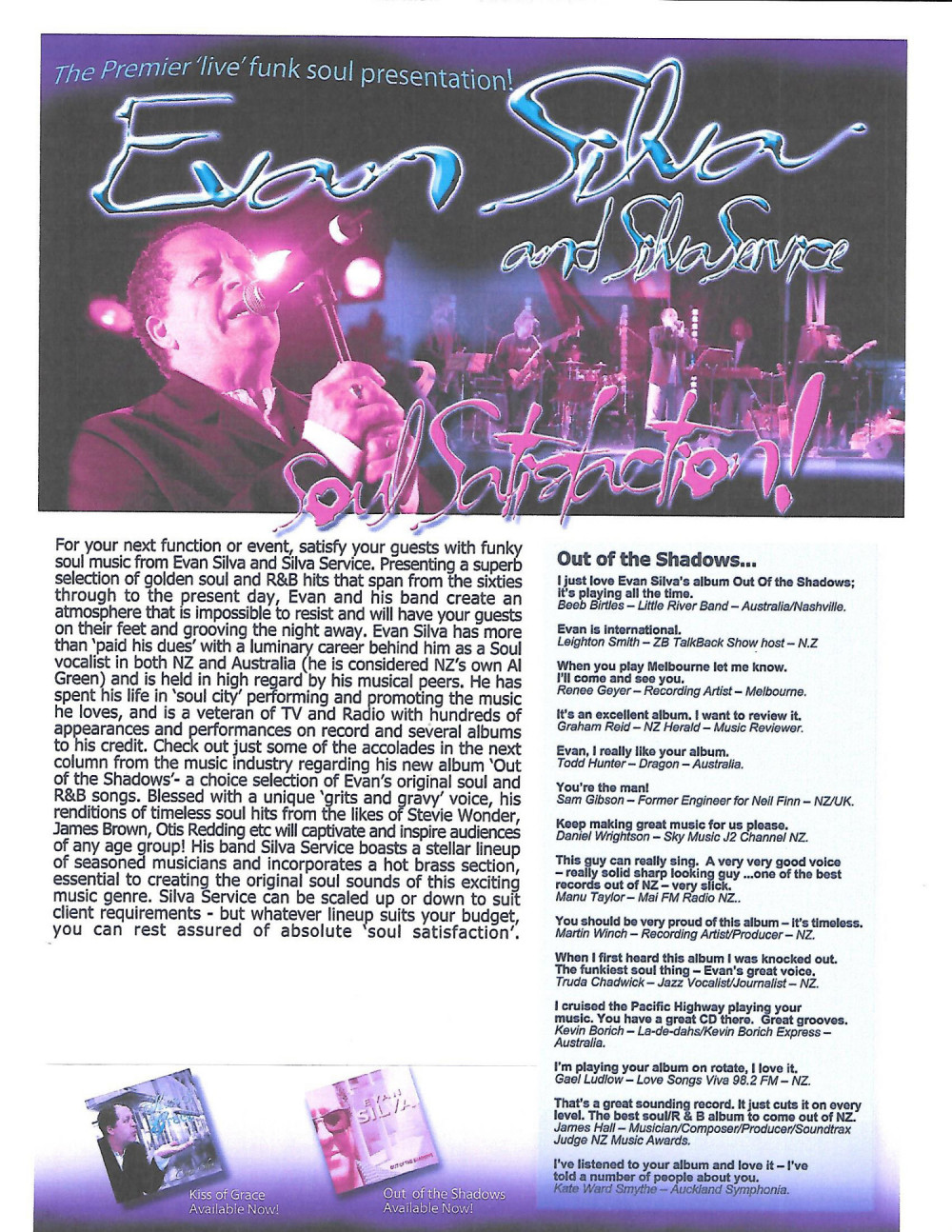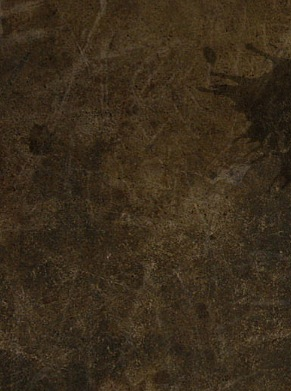 Introducing Taiapa Road Soul Band
Motown to disco band performing some of the greatest hits of motown disco funk soul reggae from the 60's 70's 80's 90's 21st Century!!

Taiapa Soul Band" show features tributes to over 50 legendary Motown,Soul,Funk & R&B acts. As well as entertaining audiences vocally and visually,the show also brings the history behind these great artists.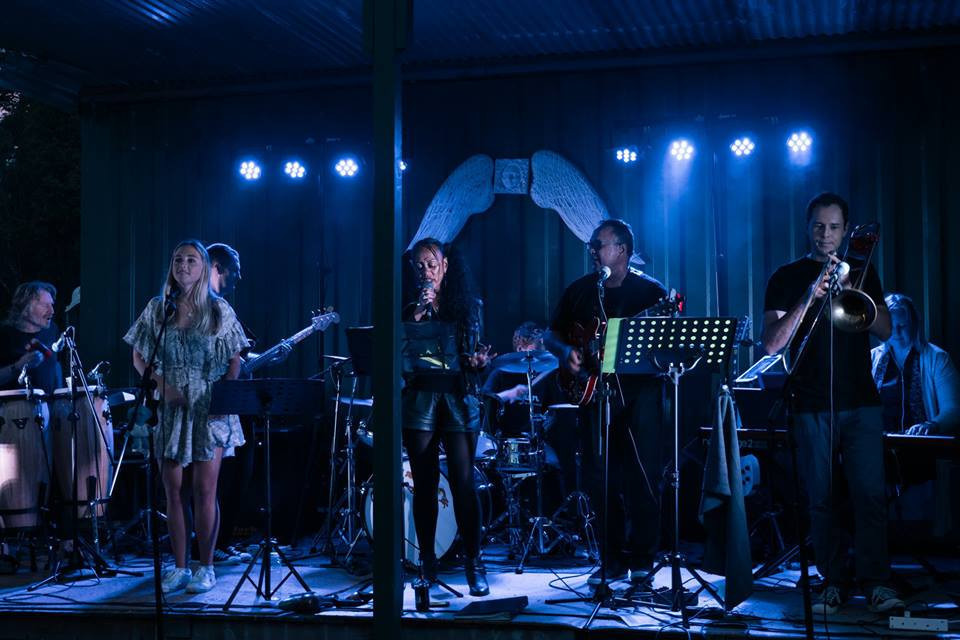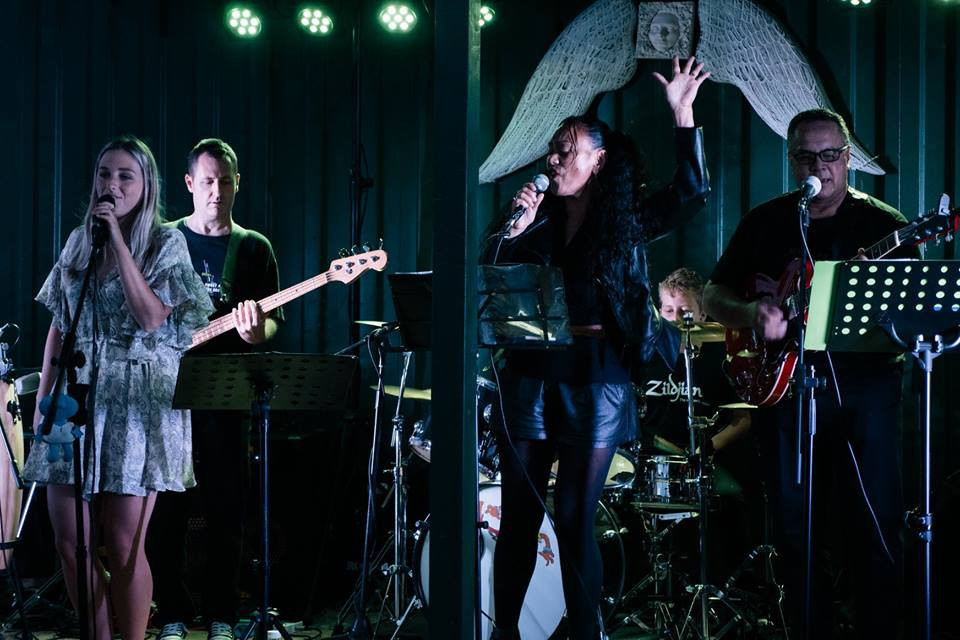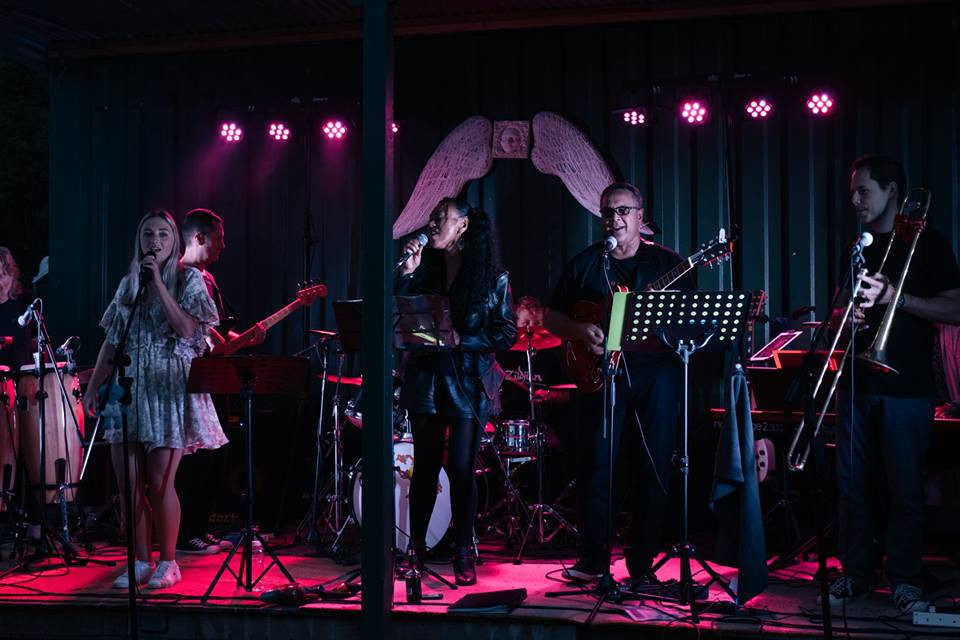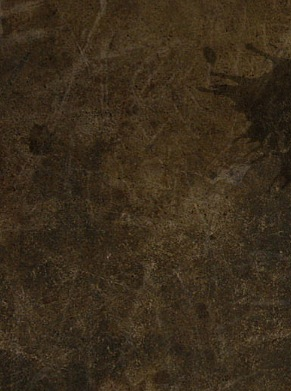 Band Members

Reg Hellesoe, Guitar Steve Sussex,Bass, Tommy Godfrey, Vocals, Logan Sussex,Drums, Deborah Thompson,keyboards, Richard Linklater, Percussion ,Ellie Richards,Vocals, Peter Pilar Trombone


FB Page e https://www.facebook.com/pg/Taiapa.Road355/photos/?tab=album&album_id=2247265215532575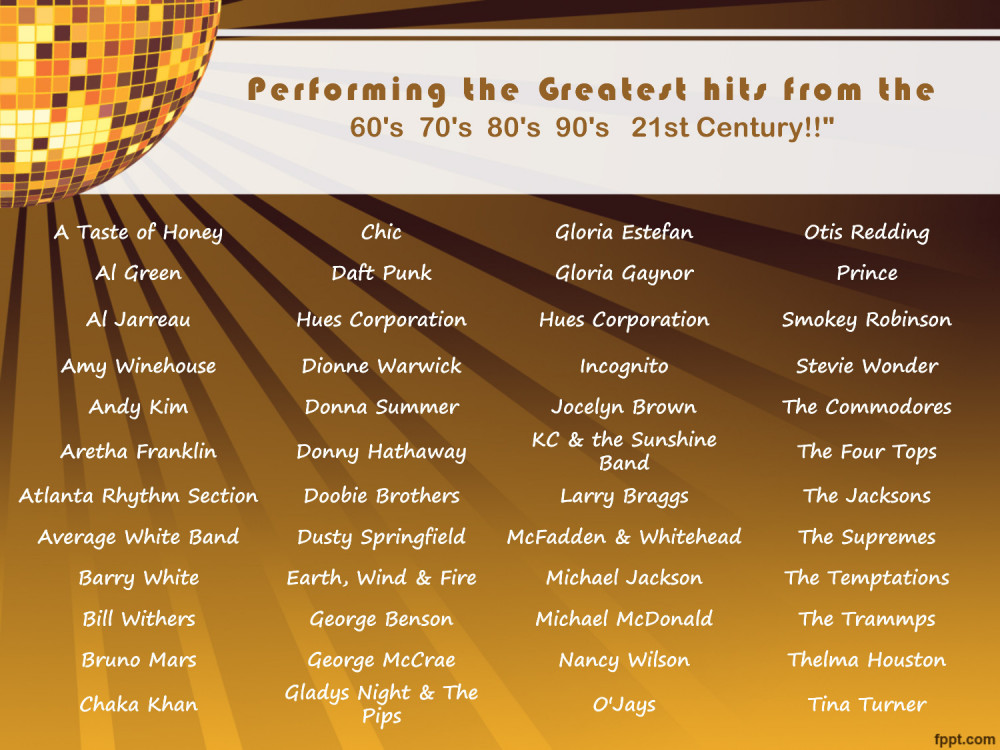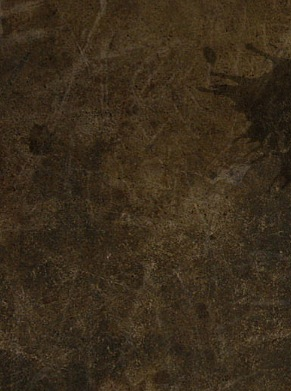 Hands Off is an Auckland based covers band that provides a fun, enjoyable and energetic live performance for your bar, club, private function or corporate event. Available in several formats and combinations, HANDS OFF can provide Entertainment for any function. With Drums, Bass, Guitars, Keyboards and 5 vocalists (male and female) HANDS OFF can deliver a LIVE Entertainment package to fit your event!!

With a repertoire that covers top 40 hits, popular music, disco, 80's, classics and rock, Hands Off will always entertain. And with their 'try anything once' attitude, your requests are always welcome.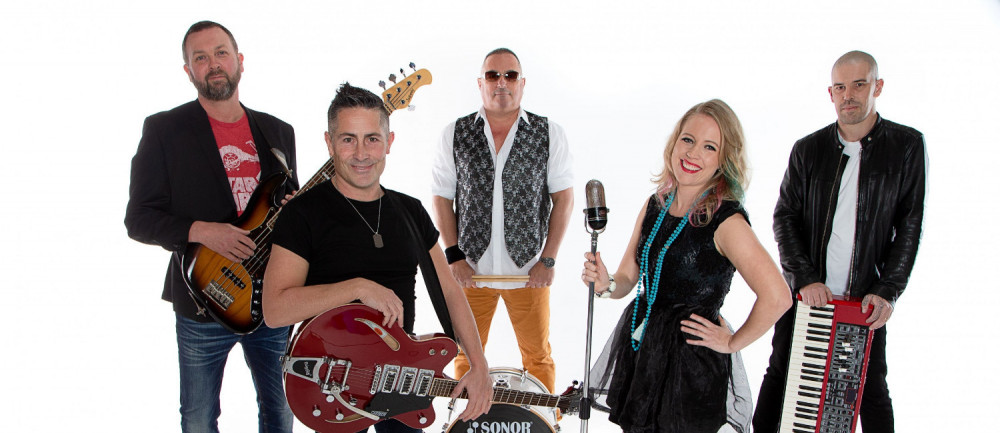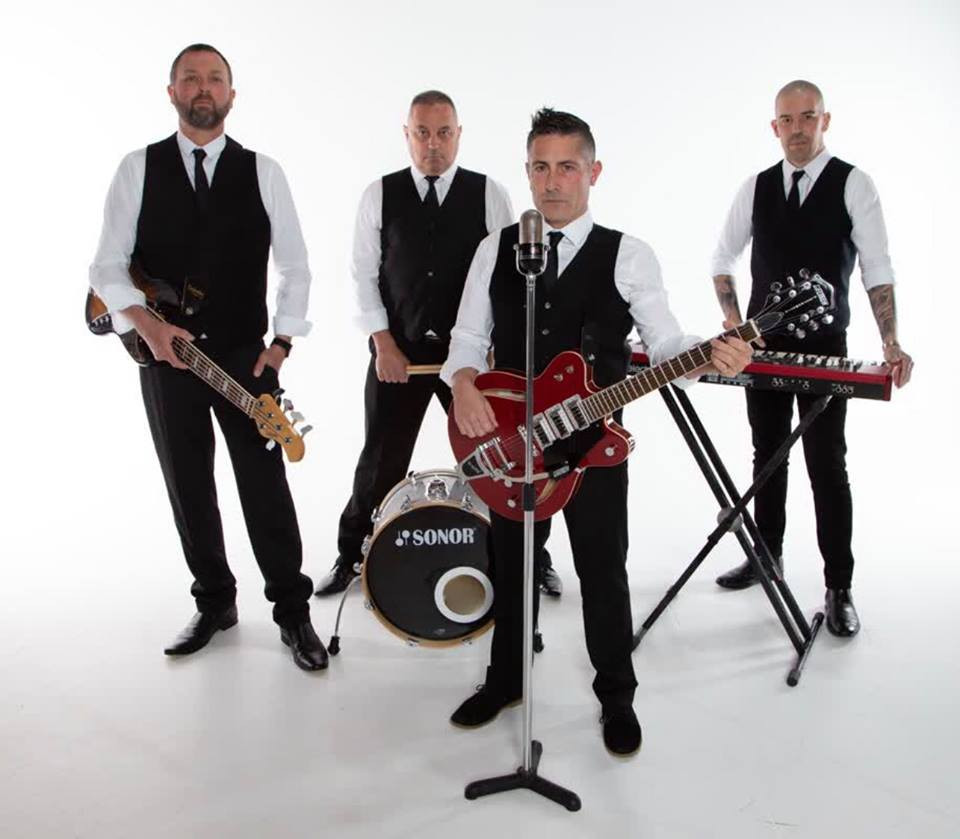 Example of Set List

Queen Bohemian Rhapsody Robin Thicke Blurred Lines Mi Sex Blue Day Travie McCoy Billionaire Michael Jackson Billie Jean Pearl Jam Better Man Elton John Benny And The Jets

Midnight Oil Beds Are Burning The Dudes Be Mine Tonite Dragon Are You Old Enough Jet Are You Gonna Be My Girl Dragon April Sun In Cuba Robbie Williams Angels

Kooks Always Where I Need To Be Tiki Taane Always On My Mind Lionel Richie All Night Long Foo Fighters All My Life Mike and the Mechanics All I Need Is A Miracle

Toto Africa The Proclaimers 500 Miles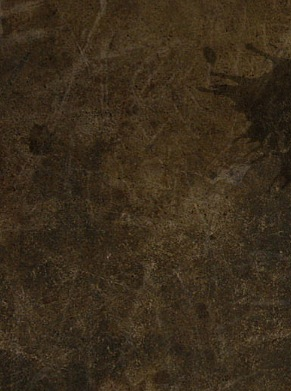 Introducing Wild Card Trio
Natalie Black - Vocals /
Pete Black - Guitar /
Mike Curtan -Bass /
Home Town Auckland

Auckland Based Trio

Wild Card are a professional versatile acoustic covers band who currently work around the Auckland and Waikato area. They have a very wide range of songs on their set that cover most eras & genre.

They have loads of experience & knowledge to cater to all kinds of functionsbig or small. The trio has the ability to provide easy listening music for more of a ambient feel or deliver a high energy show to get you & your guests on the dance floor.

Wild card comes equipped with a PA (small up to medium venues) & Lighting rig
Example of set list

ARTIST SONG
4 non blondes Whats up
Adele Rolling in the deep
Alana Myles Black Velvet
Alanis Morrisette Ironic
Amy Winehouse Valerie
Bruno Mars Treasure
Bryan Adams Summer of 69
CCR Proud Mary
Dragon April sun in Cuba
John Cougar Mallencamp Hurts so good
Katrina and the waves Walking on sunshine
Katy Perry Waking up in Vegas
Kelly Clarkson Since you've been Gone
Kings of Leon Sex on fire
Lady Gaga Bad romance
Lynyrd Skynyrd Sweet home Alabama
Los Lobos La Bamaba
Madonna Material girl
Michael Jackson Billie Jean
No Doubt Underneath it all
Offspring Keep em separated
Pat Benatar Hit me with your best shot
Pink Just like a pill

And a lot more...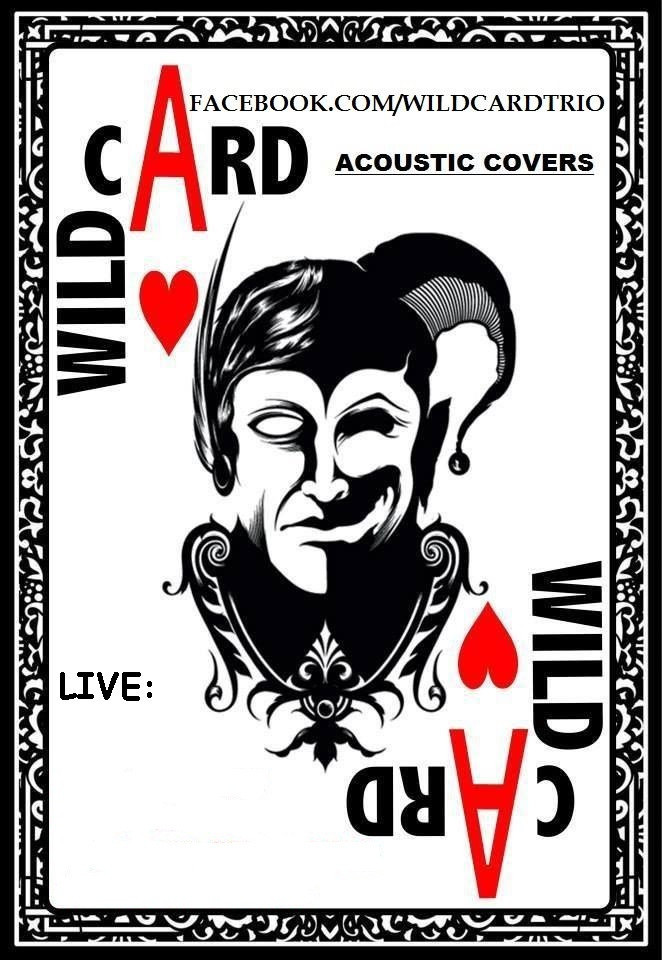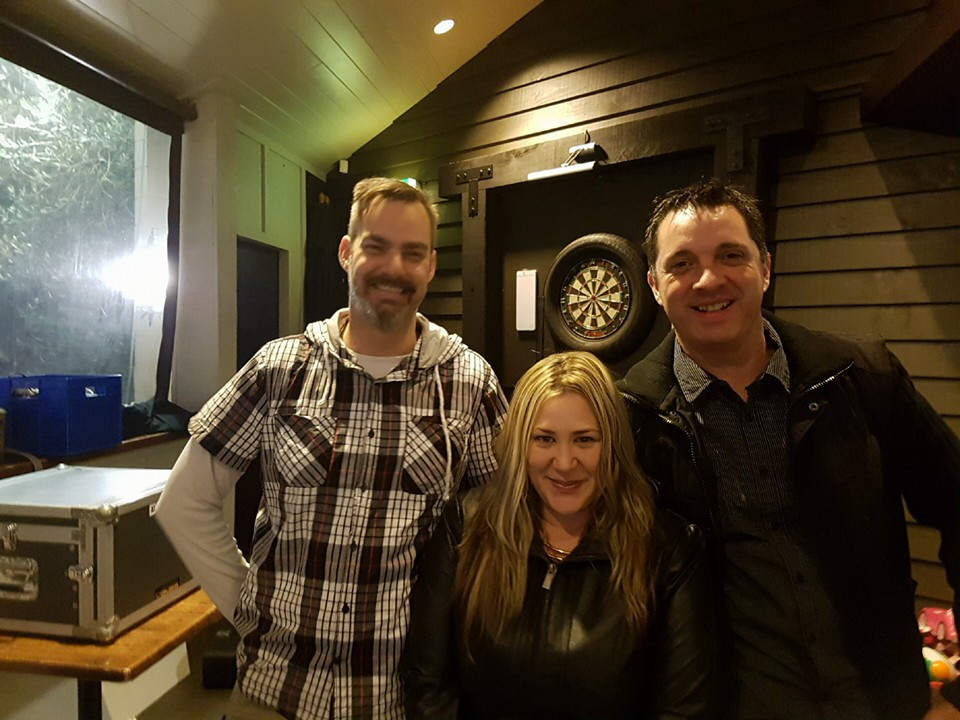 The Award Winning Recliner Rockers, an immensely entertaining and popular act that have toured NZ, playing at The Hokitika Wild Foods Festival, Whitianga Scallop Festival, Burt Munroe Festival Invercargill,Beach Hop, Kowhai Festival Warkworth, Rotorua Blues Festival Kumeu classic car show,and top corporate events around The Country....and much more!



They have Recently won the Face TV best Group of the Year Award 2016



The Recliner Rockers history begins in 2005 when Al and Geoff were playing together in a covers band and started talking about their love of rockabilly, blues and other roots music.

Putting on a colourful, energetic show just came naturally with Al's seriously dynamic guitar playing and Geoff's crazy spinning double bass acrobatics.

Along with Steve's flamboyant drumming and Bruce's smooth sax style, their flare for showmanship truly matches their musical prowess.

The first gig of note was the Whangamata Beach Hop in 2006, where the venue they played was filled to capacity and people were being turned away from the door. The Recliner Rockers with their

repertoire of covers and originals quickly became a favourite and have been invited back every year since.
Auckland based -Rockabilly-Roots-Rock n Roll Band!
AL LAVIS - GUITAR... & VOCALS. Ex Sly Groovers veteran of stage and studio both here in NZ and the U.S. Al is well known for his smooth bluesy vocals and blistering guitar solos that'll leave you gasping
.
GEOFF FITZPATRICK - ELECTRIC & UPRIGHT BASS. Geoff has toured and played bass throughout NZ including being part of support acts for the recent Simple Minds tour and with Voodoo Kreepers at ex Stray Cats, Slim Jim Phantom's Auckland show. Watch out for his energetic double bass balancing act.

STEVE ROONEY - DRUMS

A working drummer since the age of fifteen, both as band member and hired session player, Steve has toured extensively throughout the UK, Europe and Scandinavia, playing literally thousands of shows, in venues ranging from clubs, indoor theatres and arenas, to football stadiums and outdoor amphitheaters. Steve has appeared at major festivals including Glastonbury (UK), Latitude (UK) Reggae Sun Ska (France), Graspop (Belgium) and South BySouth West (Austin Texas). His Radio/TV appearances include Channel 4 (UK), Sky TV, BBC Radio1 - Live From Maida Vale studios and BBC2's Later Live With Jools Holland. Steve has been a tutor columnist for both of the UK's best-selling drummers magazines, 'Rhythm' and 'Drummer', and worked on recording projects in Los Angeles produced by two Grammy Award winners, Meredith Brookes and Nile Rodgers. Despite, or maybe because of, all of this, he finds it impossible to retain a pair of sunnies for any respectable length of time.



Please click here for their video links of live performances https://www.youtube.com/watch?v=A9zbn2mSWKM

Facebook page https://www.facebook.com/TheReclinerRockers/

https://www.youtube.com/user/ReclinerRockers/featured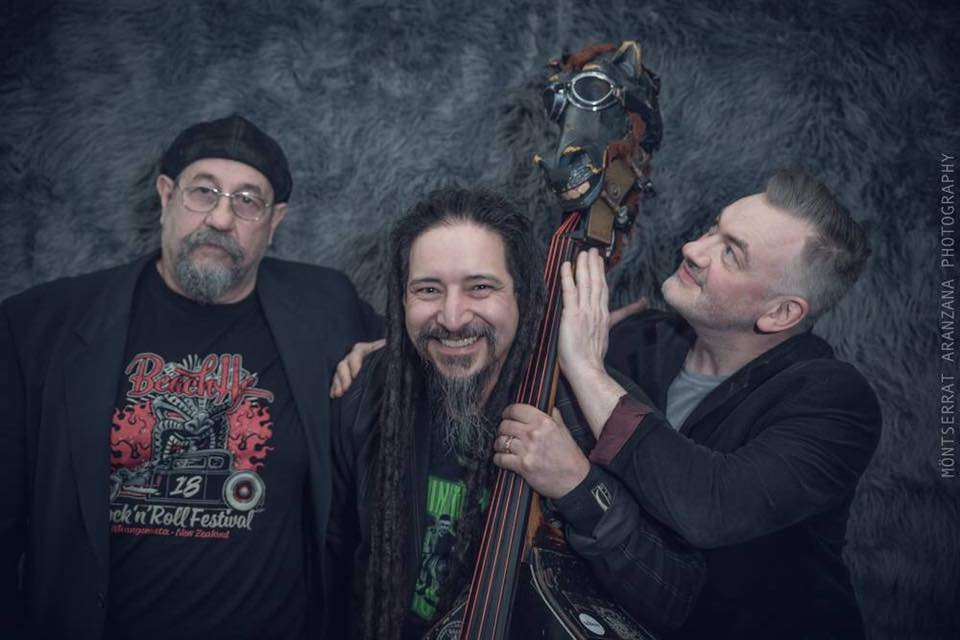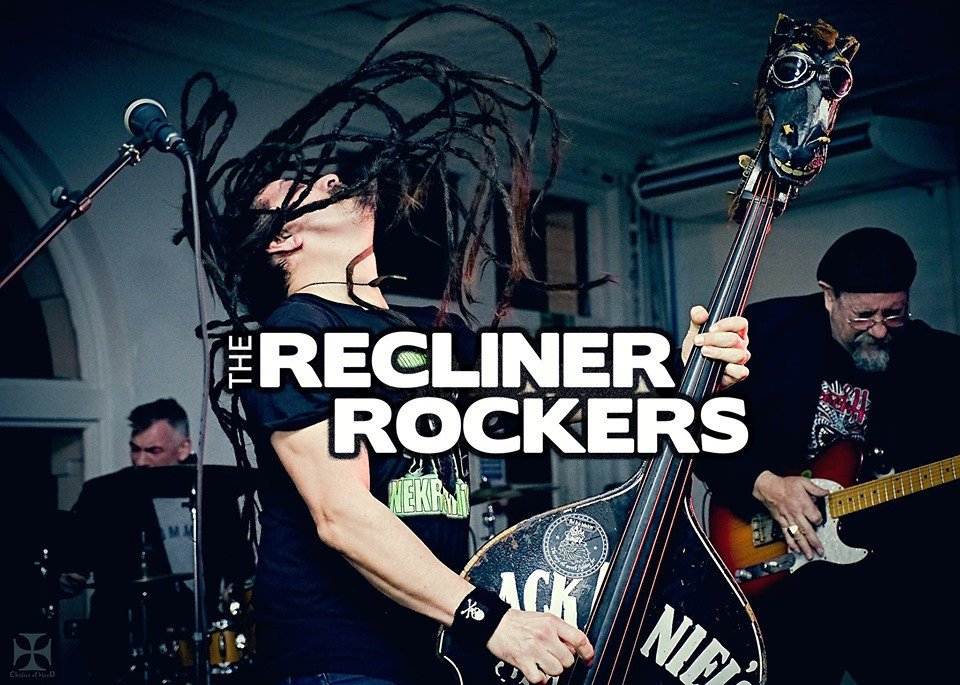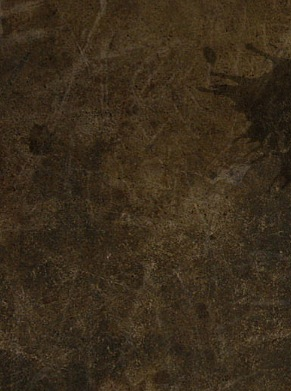 From modern and classic pop/rock and disco, covering artists such as Bruno Mars, Adele, ABBA, Queen, The Doobie Brothers, Amy Winehouse, Guns n Roses, AC/DC and many more.

​"We pride ourselves on playing all the songs you know and love."

ELEVATE have the ability to play in a few different arrangements depending on your requirements or budget:
3 piece: Our standard arrangement (use of drum backing tracks).
4 piece: Our standard arrangement plus a live drummer (Popular choice).

Whether you are having a Birthday, Wedding or Corporate Event, Elevate will give you a highly
Professional experience from beginning to end.

ELEVATE are an experienced and professional Auckland based covers band known for their lively and energetic performances with great crowd involvement.

ELEVATE are a band full of energy, enthusiasm, great musicianship and fun!

Playing a huge variety of songs including ELEVATE have an extensive repertoire of crowd pleasing songs to cater to all ages and tastes, from Top 40 hits,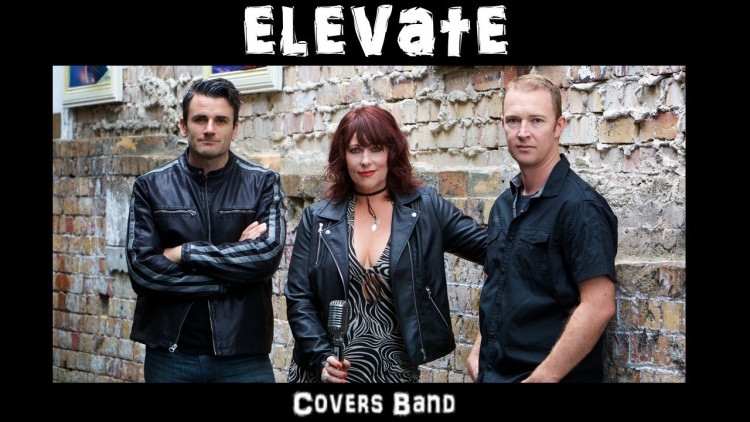 When you hire ELEVATE you are guaranteed a great night.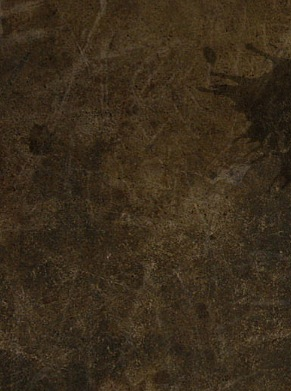 "Onfleek are a 5-piece professional pop/rock/top 40 covers band. They are an experienced group of musicians whose aim is to ensure that you have a great night. They provide a fun and friendly atmosphere on stage and cater for all types of functions including weddings, 21sts, parties and corporate functions. Their repertoire includes a wide range of songs to satisfy all age groups"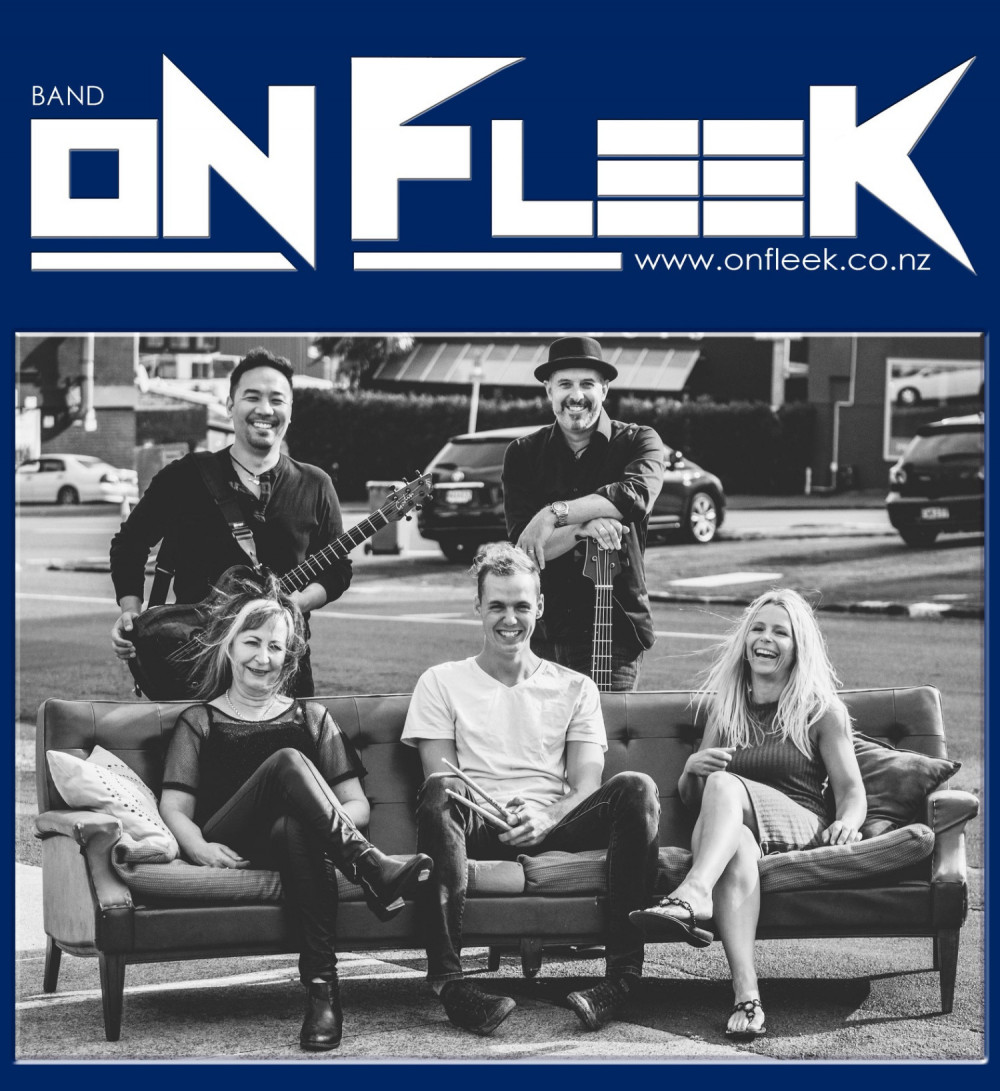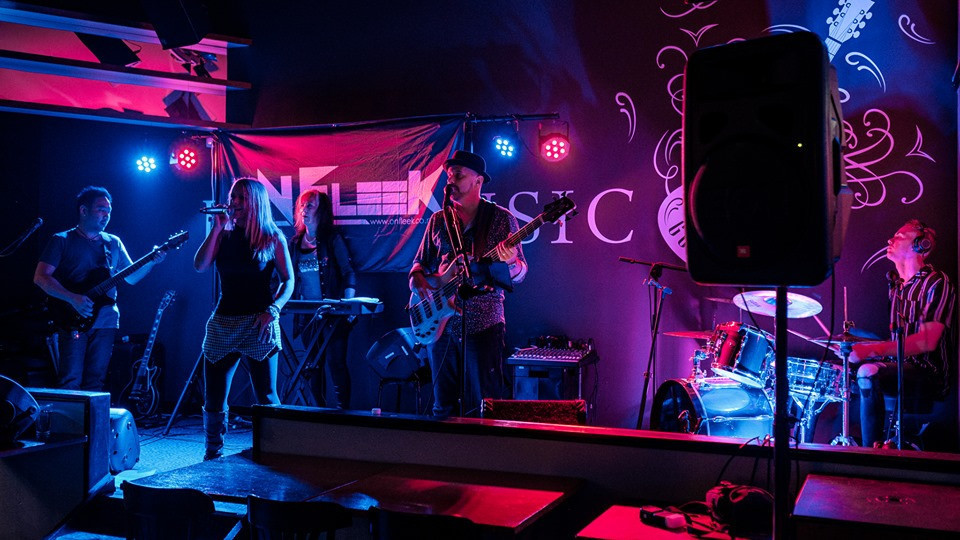 Facebook page https://www.facebook.com/BandOnfleek/?ref=br_rs
The Lazy song
Listen to the music
Stuck in the middle
Brown eyed
Could you be loved
Faith
Footloose
Crazy Little thing
Valerie
La Bamba
Like a Prayer
I will survive
Long
Introducing Badly Stuffed Animals


Badly Stuffed Animals are a four piece covers band from Hamilton/Auckland that formed in early 2017 (formerly Blame Brad) with the aim of entertaining people with a wide range of music from the

70's to now, and having as much fun and interaction as we can with the crowd and each other on Stage.

Musically they are quite perfectionistic and try to incorporate four part vocal harmonies where Applicable, as well as this they use an extensive sound and lighting system to add to the dynamics of

Their performances.

They will provide you with a fun night of ballads, pop, soul and rock that will send you home with a Smile and sore feet!
KEVIN RYAN: Lead Vocals/Guitar

...
JON LOUISSON: Bass/Vocals

...
JEREMY BADGER: Drums/Vocals

...
JARED STEVENSON: Lead Guitar/Vocals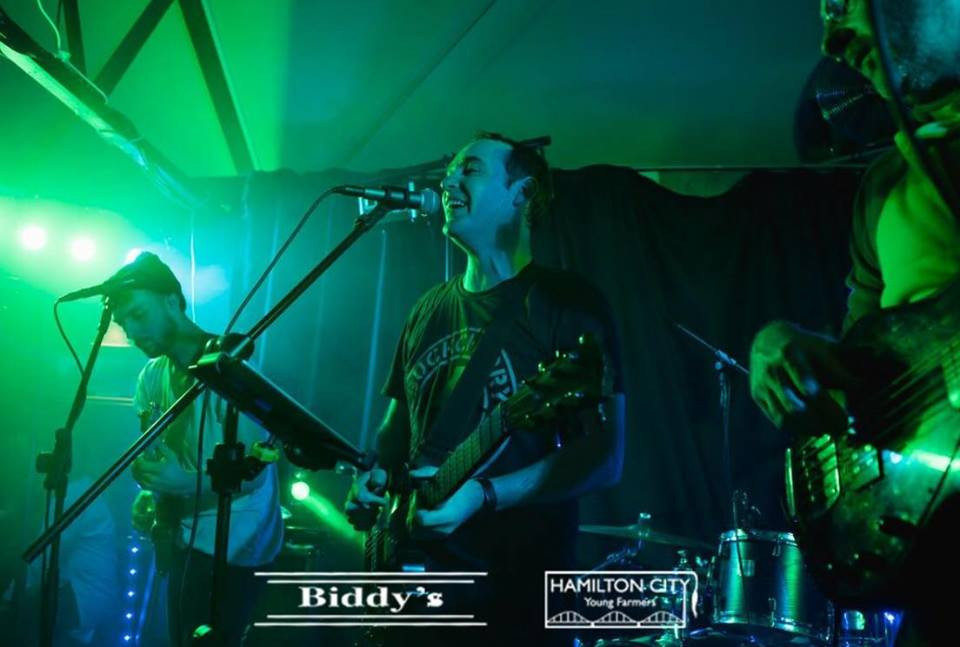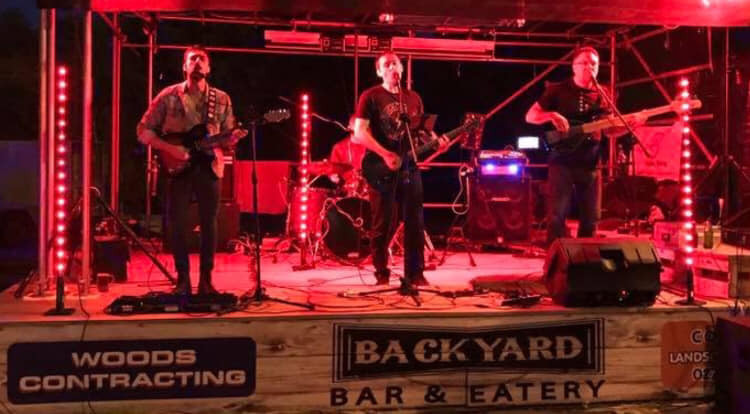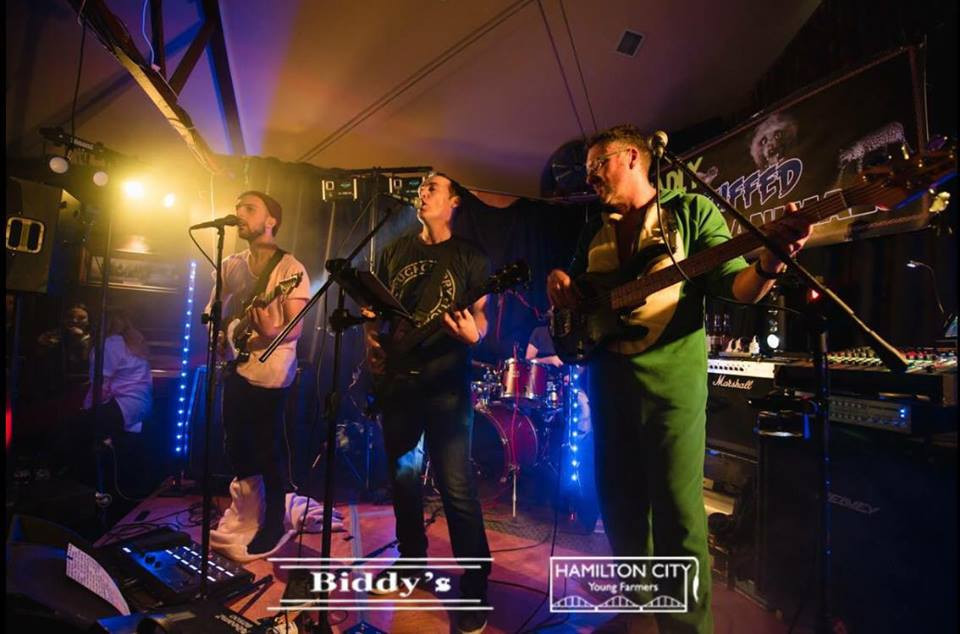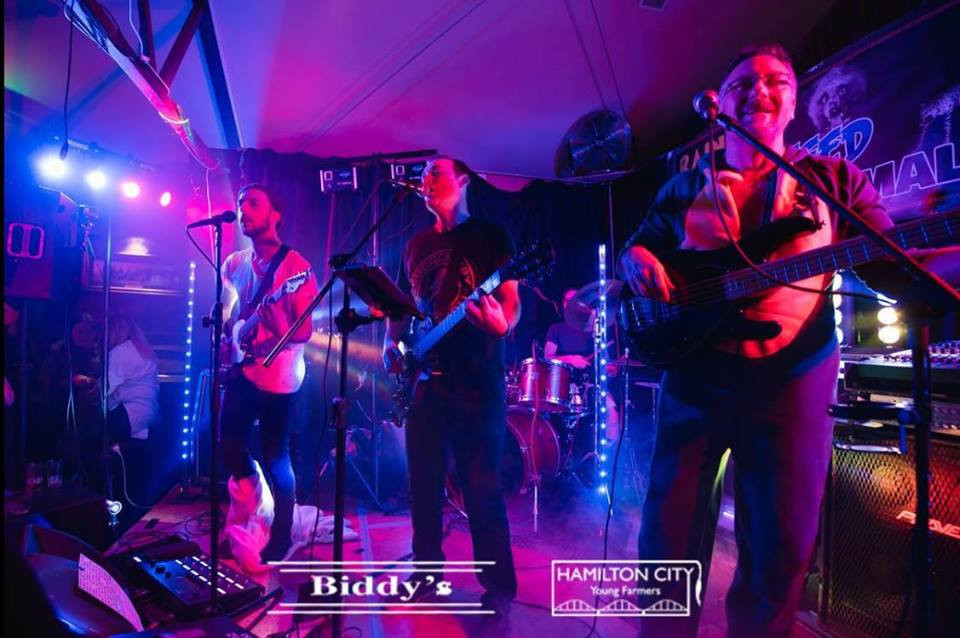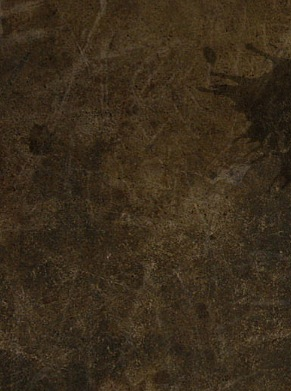 Their set list includes a wide range of music consisting of classic hits from The Eagles, The Doobie Brothers and Bob Marley as well as more recent hits from Justin Timberlake, DNCE and Six60. Basically if it's a great song to dance to, and we like it then we'll learn it. We're not tied to any particular genre. You might even hear Wagon Wheel....but shhhhh don't tell anyone.

Example of set list is

Peaceful Easy Feeling The Eagles Take It Easy Hotel California Tennessee Whiskey Chris Stapleton All Summer Long/ Kid Rock/Lynyrd Skynyrd Sweet Home Alabama Dreadlock Holiday 10cc Hurt So Good John Cougar Only To Be Six 60 White Lines Verona Elemenop Adventure Of A Lifetime Coldplay Be Mine Tonight The Dudes Are You Old Enough Dragon April Sun In Cuba Rain Long Train Running Doobie Brothers Listen To The Music Rude Magic Hard To Handle Black Crowes Harder To Breathe Maroon 5 This Love Sunday Morning Treasure Bruno Mars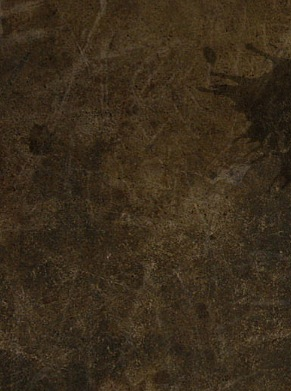 Introducing The Tuarangi Road Band
The Tuarangi Road Band – a band of extraordinary talent featuring a line up of some of Australasia's top musos from the time when the world of music changed forever. Relive and rekindle your memories of the greatest classic rock songs from the 50's, 60's, 70's, 80's along with refreshing originals that showcase the multiple talents of this band. (example of set list is attached)

The Tuarangi Road Band is much more than a 'cover band' – these remarkable musicians tap into the heart of the rhythms, lyrics and melodies of the songs you love. Applying their unique interpretation, The Tuarangi Road Band delivers on all fronts and is a band not to be missed!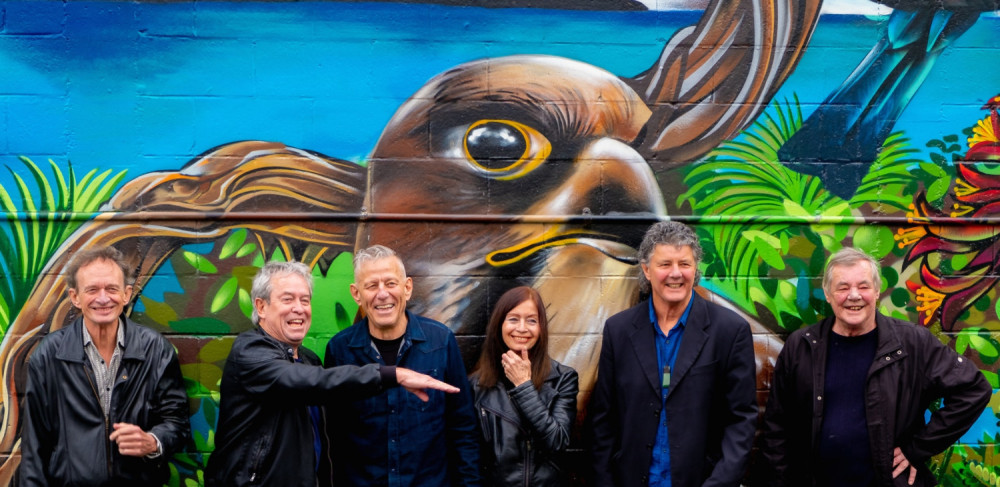 Tuarangi Road Band Song List
NATURAL BORN WOMAN – A
CROSS ROADS – A
LOVE POTION - Gm
6345789 – A
I SHOT THE SHERIFF – Gm
SHAPE I'M IN – G
GOING DOWN TO THE RIVER – Gm
BYE BYE LOVE -
FEVER – E
I'M A MAN – E
SOME CHANGE – A
STRANGE BREW – A
BOOTS (are made for walking) – E
The Last Time
SLIPPIN AWAY – A
MYSTIC – D
HOW LONG – Bb
HONKY TONK WOMAN – G
GIMME SOME LOVIN – E
KNOCK ON WOOD – E
SHAKEY GROUND – E
Papa's got a brand new bag -E
Gloria
Dream a little Dream
Paint it Black
Come together
HARVEST MOON – D
GOING DOWN – E
COCAINE – E
HANDBAGS – A
RUN BACK TO YOUR SIDE – A
MY BABY DON'T LOVE ME NO MORE –
A
WHITER SHADE OF PALE – C
KEEP ON RUNNIN – A
MISS YOU – Am
UNCHAIN MY HEART – Am
WORRY - Am
Whiter Shade of Pale
A Story everybody Knows - BB King
Band Members

Phil Pritchard Guitar vocals
Ron Brown Guitar Vocals
Rick Ball Drums
Liza Clarke Vocals
Garry Clarke Bass Vocals
Steve Clarke Keyboards
Introducing Tim Armstrong Band
The Tim Armstrong band from the Waikato, appeals to all people because they perform the best songs to suit the crowd they are performing for, great for any especially with audiences of all ages, they are renown for their expertise at private functions like weddings, birthday parties, and conferences, clubs, bars and hotels, Vineyards and festivals.. Tim also plays as a solo musician which enables him to perform at smaller venues. Perfect for any entertainment or cool event!

The top waikato and Bay Of plenty Wedding band!


​The Tim Armstrong band or solo performs often in the Waikato, Hamilton,Bay of plenty ,Tauranga, Piako , Auckland, Coromandle and Taupo, Rotorua areas.............


Over 400 songs from classic rock to party favourites. (modern rock to old school)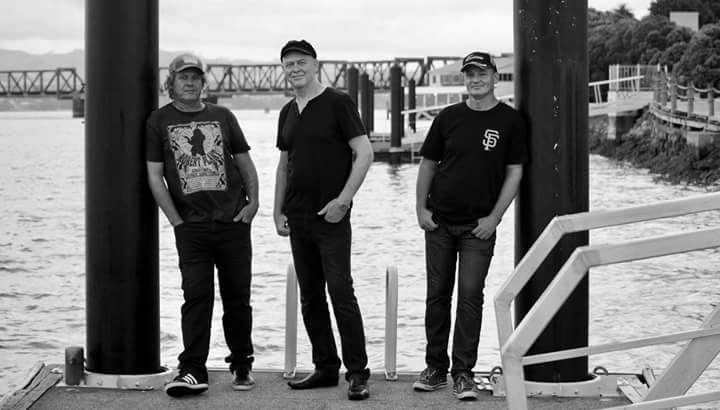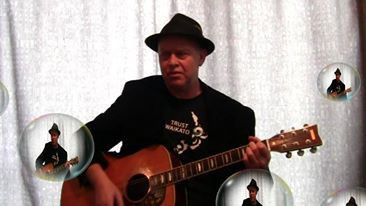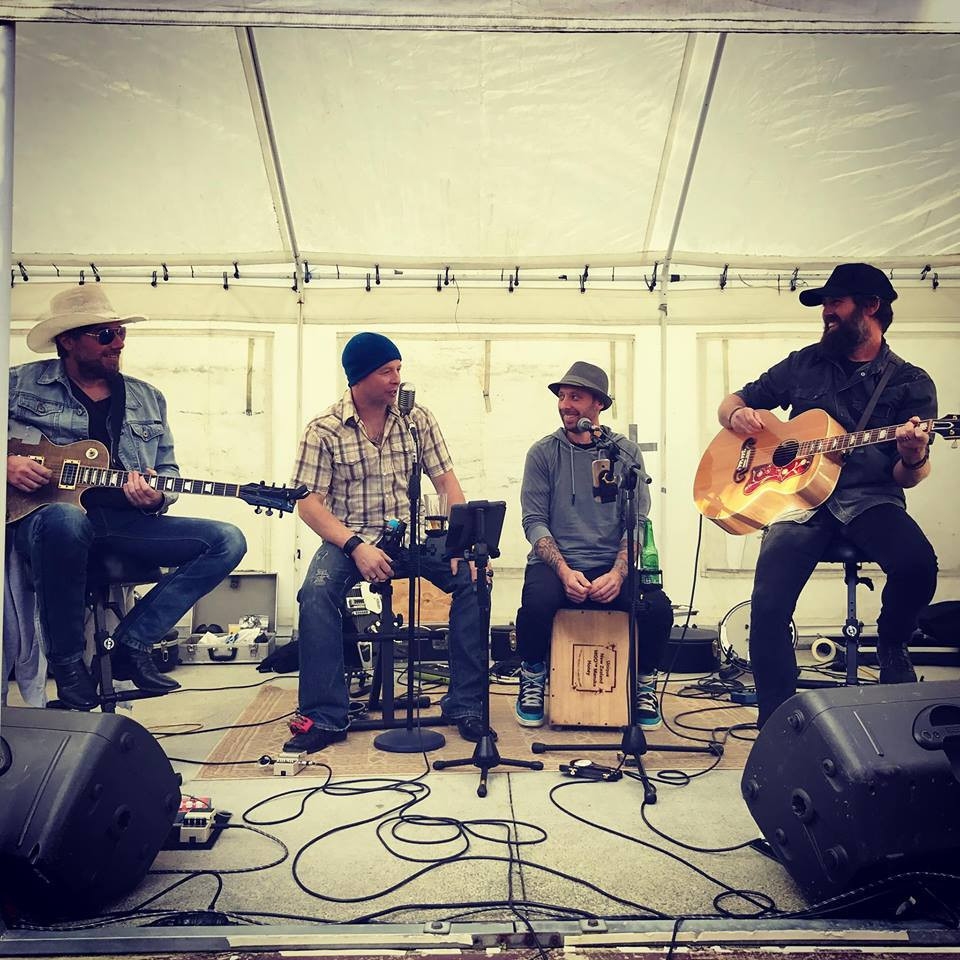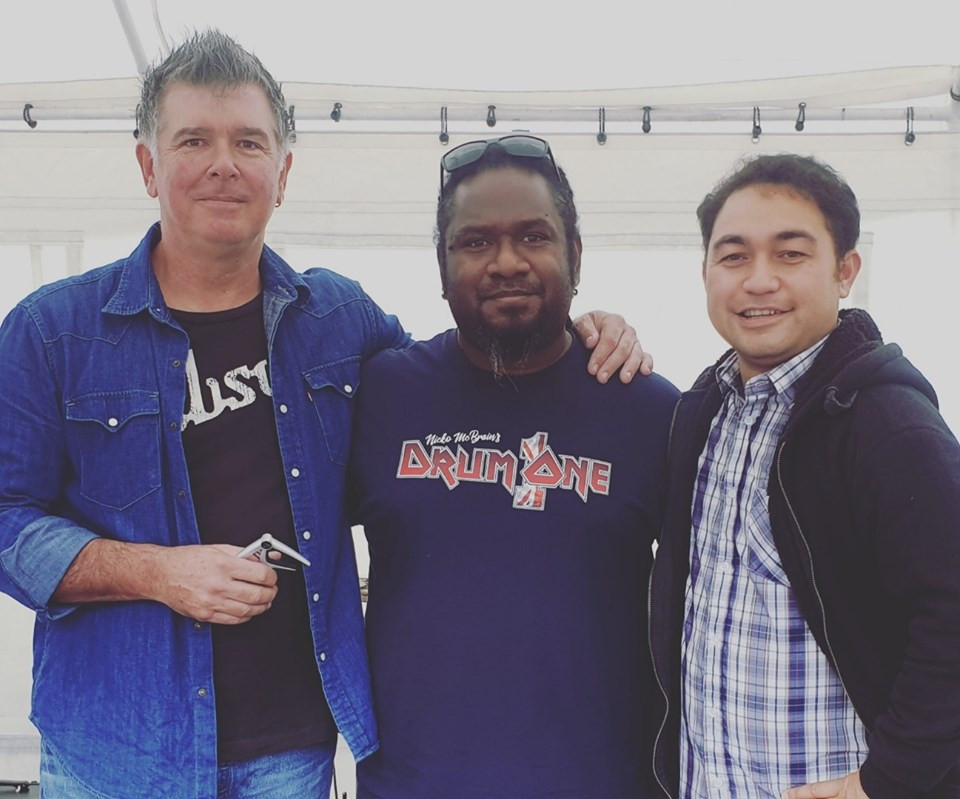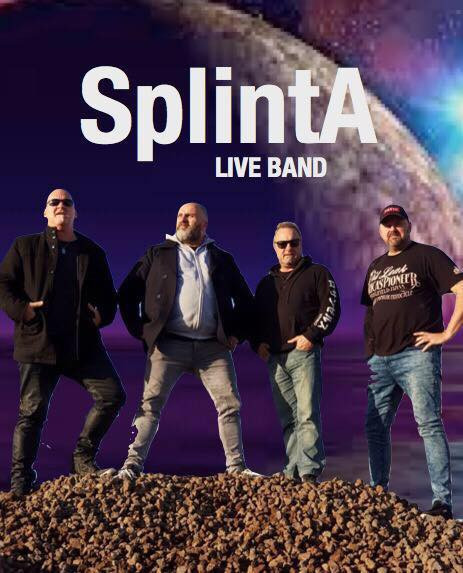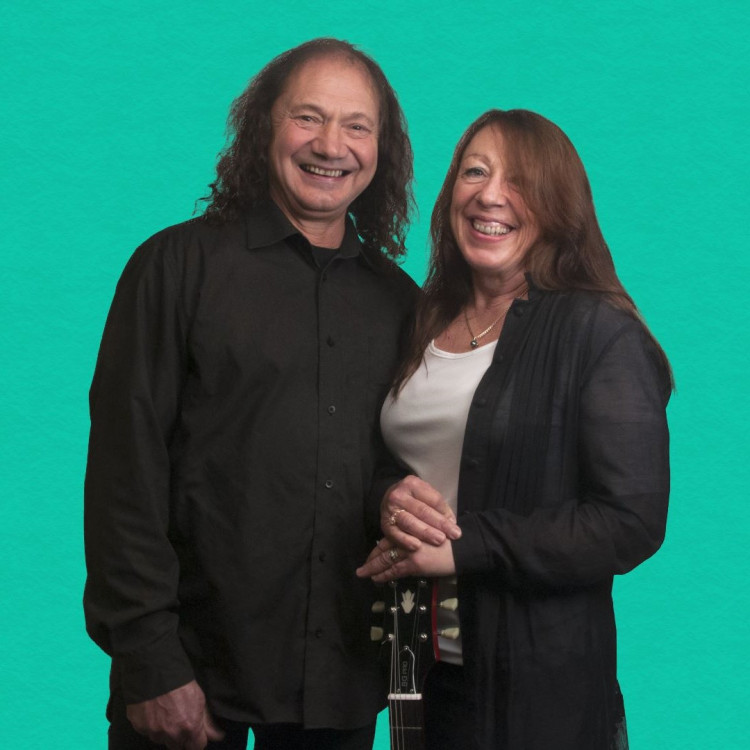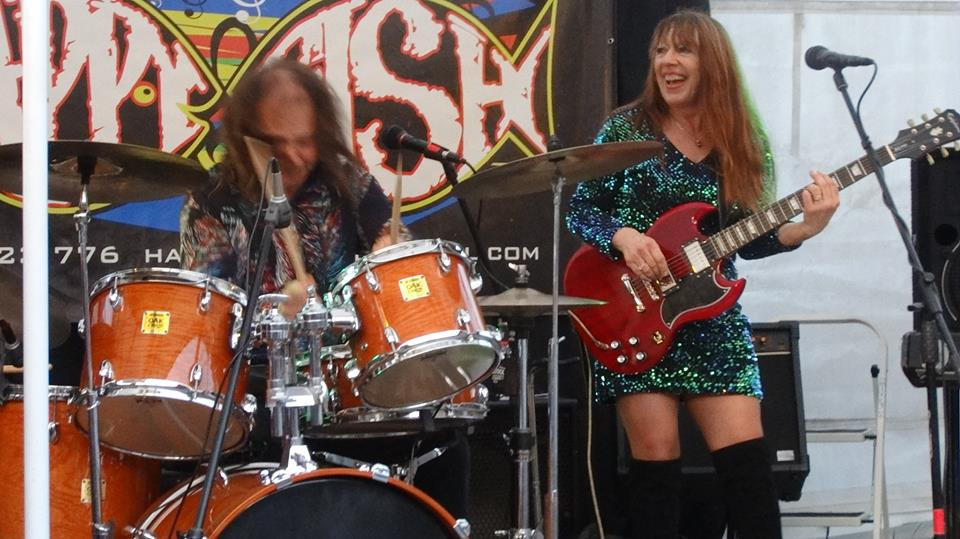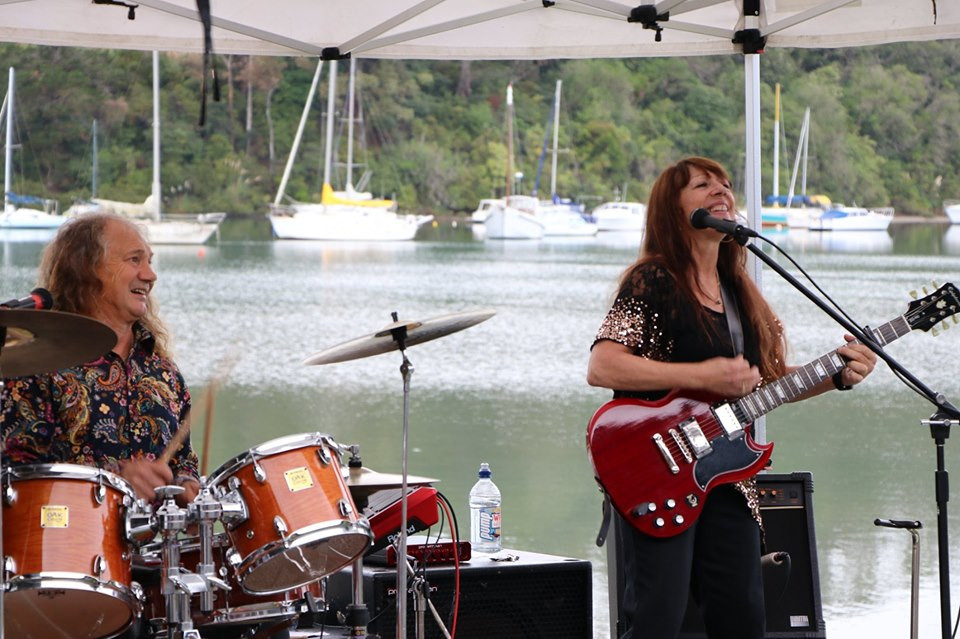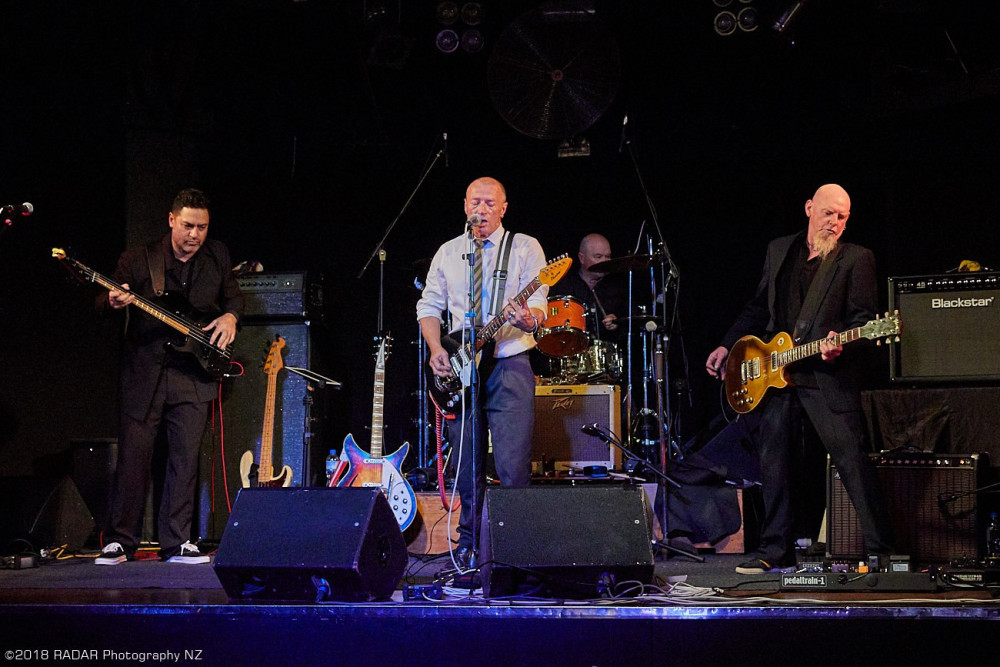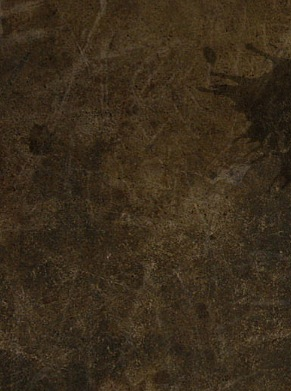 Radiobaby is an energetic rock party band that is guaranteed to get the crowd up and dancing!

A four piece rock covers band with a dynamic sound, Radiobaby has the ability to deliver the sweetest ballad to the hardest rock, covering songs from the 70s, 80s, 90s through to today.

Radiobaby, who formed at the beginning of 2012, are a unique blend of Waikato musicians, featuring Dave on drums, Wiggy on lead vocals, Odee on guitar and lead vocals, and Paul on bass and backup vocals. Having both a male and female lead vocalist means they can cover a much wider and exciting range of radio favourites.


This combination has proven hugely popular with Pubs and other music venues, resulting the band gigging consistently in the greater Coromandel / Waikato area.

The band is also a popular choice for weddings, corporate and private functions.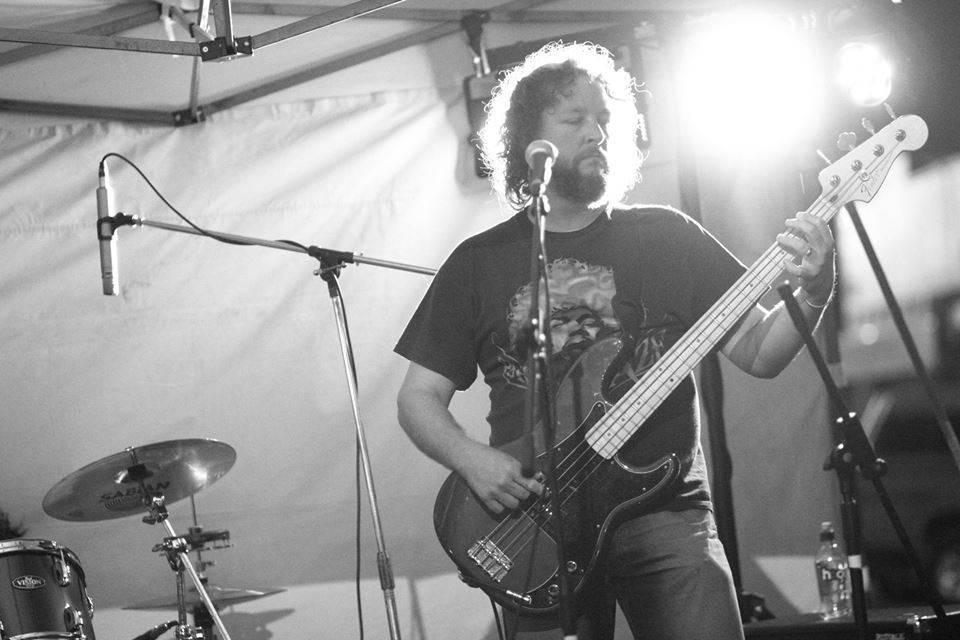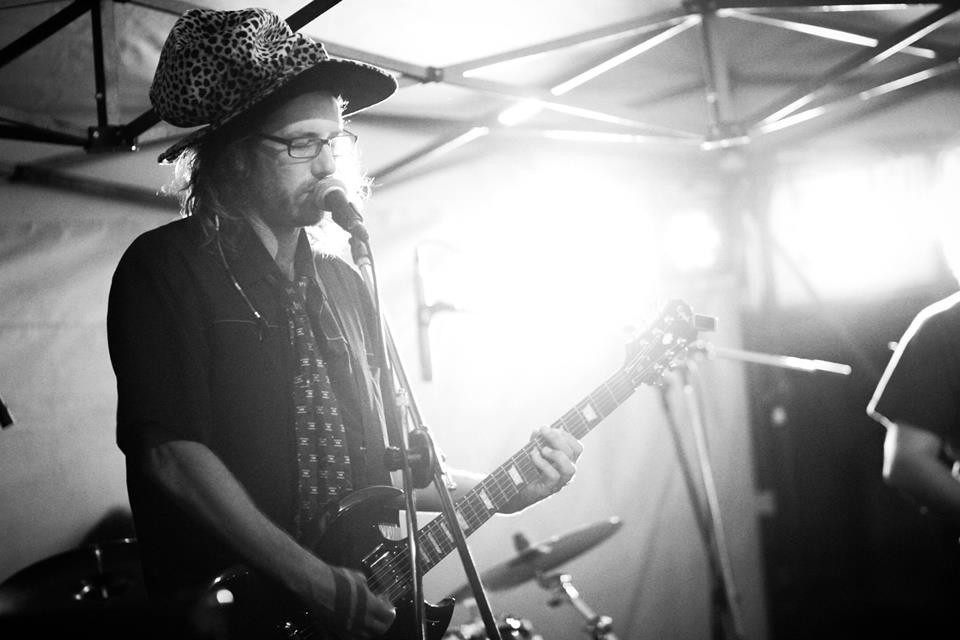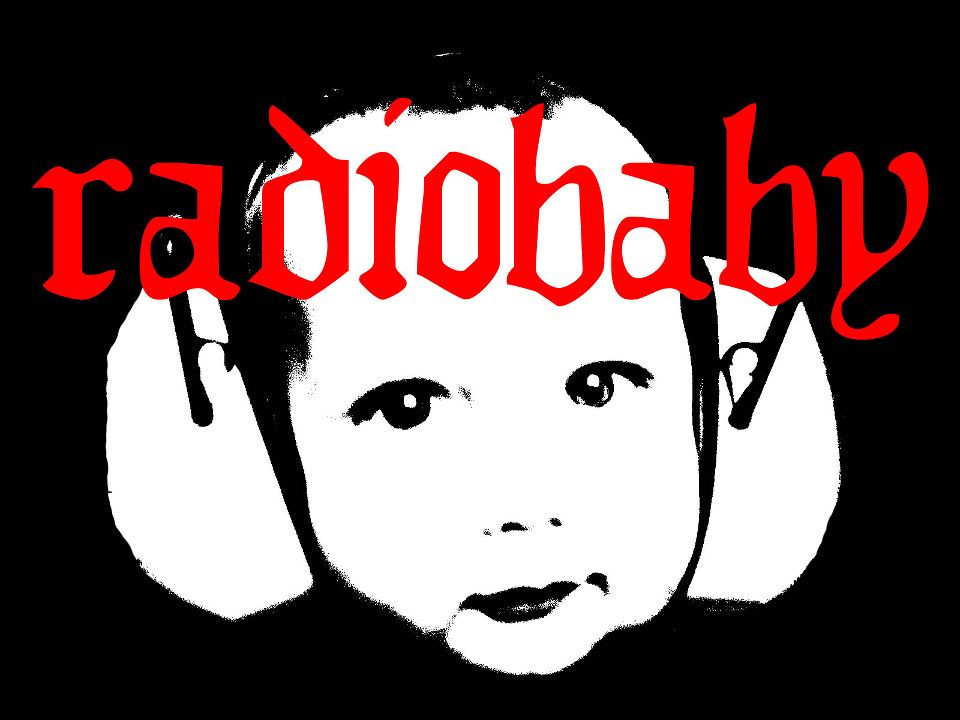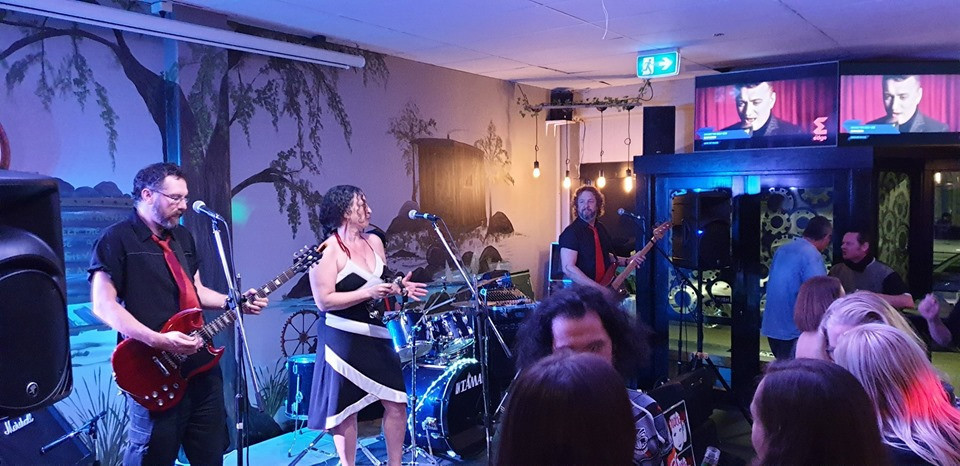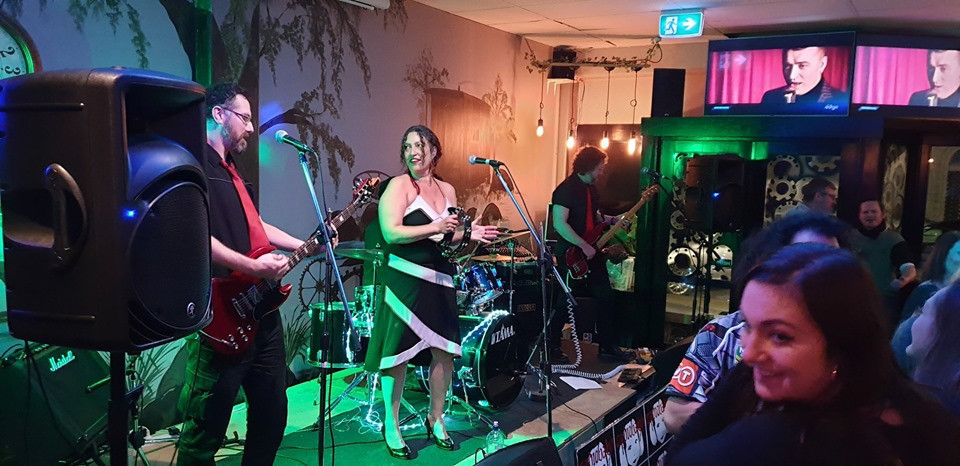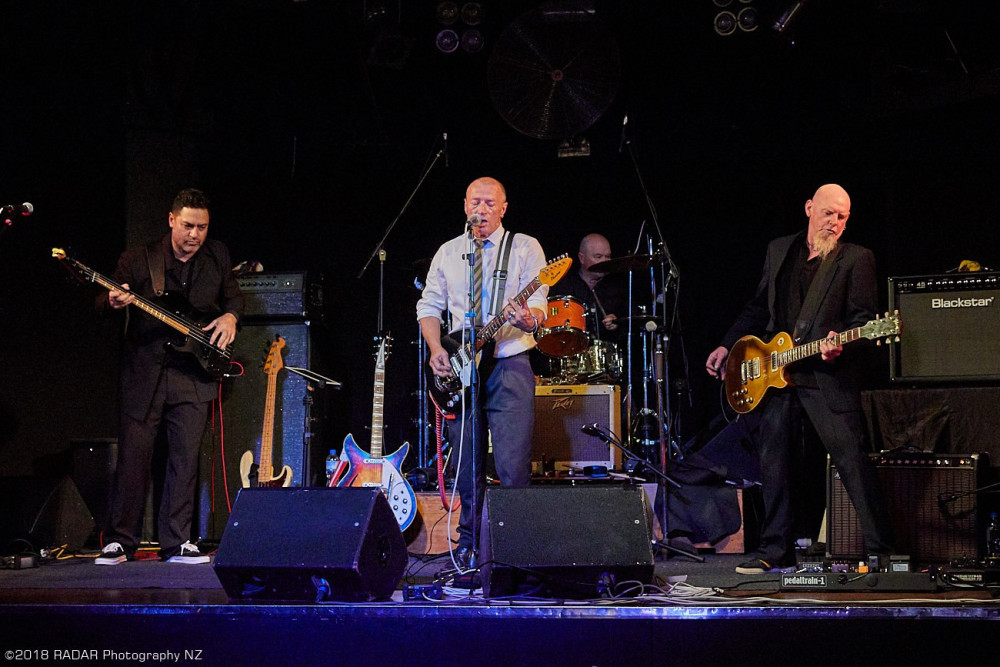 1. 1979 – Smashing Pumpkins
2. 500 Miles – The Proclaimers
3. Aerials - System of a down
4. Alive – Pearl Jam
5. All Apologies - Nirvana
6. Another brick in the wall – Pink Floyd
7. Another one bites the dust - Queen
8. Are you gonna be my girl – Jet
9. Are you gonna go my way – Lenny Kravitz
10. Betterman – Pearl Jam
11. Big Me – Foo Fighters
12. Billy Jean – Michael Jackson
13. Black – Pearl Jam
14. Blister in the Sun – Violent Femmes
15. Blue Orchid – The White Stripes
16. Bohemian Like you – Dandy Warhols
17. Boys of Summer – The Ataris
18. Brass in Pocket - The Pretenders
19. Celebrity Skin - Hole
20. Champagne Supernova - Oasis
21. Come As you are – Nirvana
22. Come out and Play - Offspring
23. Counting the beat – The Swingers
24. Creep –Radiohead
25. Dakota – Stereophonics
26. Dani California – RHCP
27. Daughter - Pearl Jam
28. Dirty Deeds – AC/DC
29. Dreams - Fleetwood Mac
30. Fight for the right – Beastie boys
31. Give it away - RHCP
32. Give me one reason – Tracey Chapman
33. Gold on the Ceiling – Black Keys
34. Hard to handle – The Black Crowes
35. Heart Shaped Box - Nirvana
36. Hey Ya - OutKast
37. Home Again - Shihad
38. Hotel California - Eagles
39. I hate everything – Ugly Kidd Joe
40. I love rock n roll – Joan Jett
41. I'm just a girl – No Doubt
42. Interstate Love Song – STP's
43. Killing in the name – RATM
44. Last Kiss - Pearl Jam
45. Lightning Crashes – Live
46. Like a Stone - Audioslave
47. Lonely Boy – Black Keys
48. Love Shack – B-52's
49. Lydia – Fur Patrol
50. Man who sold the world – Nirvana
51. Mony Mony – Billy Idol
52. Mother Mother – Tracey Bonham
53. Mr Brightside – The Killers
54. One Headlight - Wallflowers
55. Only happy when it rains – Garbage
56. Peaches – Presidents of the USA
57. Place your hands - Reef
58. Plugin Baby - Muse
59. Pour Some Sugar on Me – Def Leppard
60. Pretty fly for a white guy- Offspring
61. Push – Matchbox 20
62. Run away train - Soul Asylum
63. Run to paradise - The Choirboys
64. Santa Monica – Everclear
65. Santeria – Sublime
66. Say it ain't so – Weezer
67. Scorpio Gils - Supergroove
68. Seven Nation Army – The White Stripes
69. Sex and Candy – Marcy Playground
70. Sex on Fire – KOL
71. She Talks to Angels – The Black Crowes
72. Shook me all night long - ACDC
73. Should I stay or Should I go – The Clash
74. Smells like teen spirit – Nirvana
75. Smooth Criminal- Alien Ant farm
76. Song 2 – Blur
77. Stairway to Heaven - Led Zepplin
78. Steady As She Goes – The Raconteurs
79. Stop dragging my heart - Stevie Nicks
80. Summer of 69 - Bryan Adams
81. Take me out – Franz Ferdinand
82. Take on Me – Aha
83. Teenage dirtbag – Wheatus
84. The Middle – Jimmy Eat World
85. Tide is high – Blondie
86. Time is running out - Muse
87. Tribute - Tenacious D
88. Trippin - Push Push
89. Tub Thumping – Chumbawamba
90. Use Somebody - KOL
91. Want you to want me - Cheap Trick
92. What's Up – Four Non-blondes
93. When I come around – Green Day
94. Where is my mind – The Pixies
95. Whole lotta love – Led Zepplin
96. Why Does Love – Exponents
97. Wicked Game – Chris Isaac
98. Wild flower – The Cult
99. Yellow – Coldplay
100. You Oughta know – Alanis Morrisette
101. Zombie – Cranberries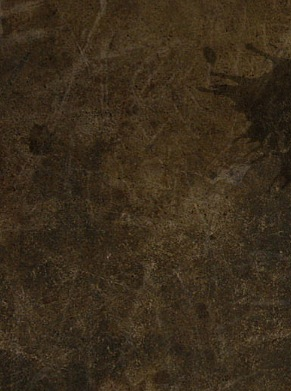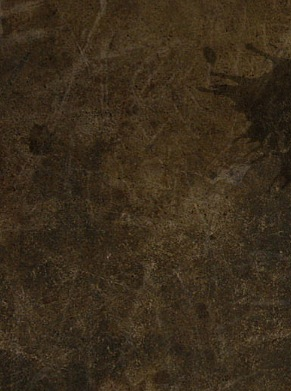 Introducing Onfleek

Onfleek are a 5-piece professional pop/rock/top 40 covers band. They are an experienced group of musicians whose aim is to ensure that you have a great night. They provide a fun and friendly atmosphere on stage and cater for all types of functions including weddings, 21sts, parties and corporate functions. Their repertoire includes a wide range of songs to satisfy all age groups,
Example setlist:

Listen to the music
Stuck in the middle
Brown eyed
Could you be loved
Faith
Footloose
Crazy Little thing
Valerie
La Bamba
Like a Prayer
I will survive
Long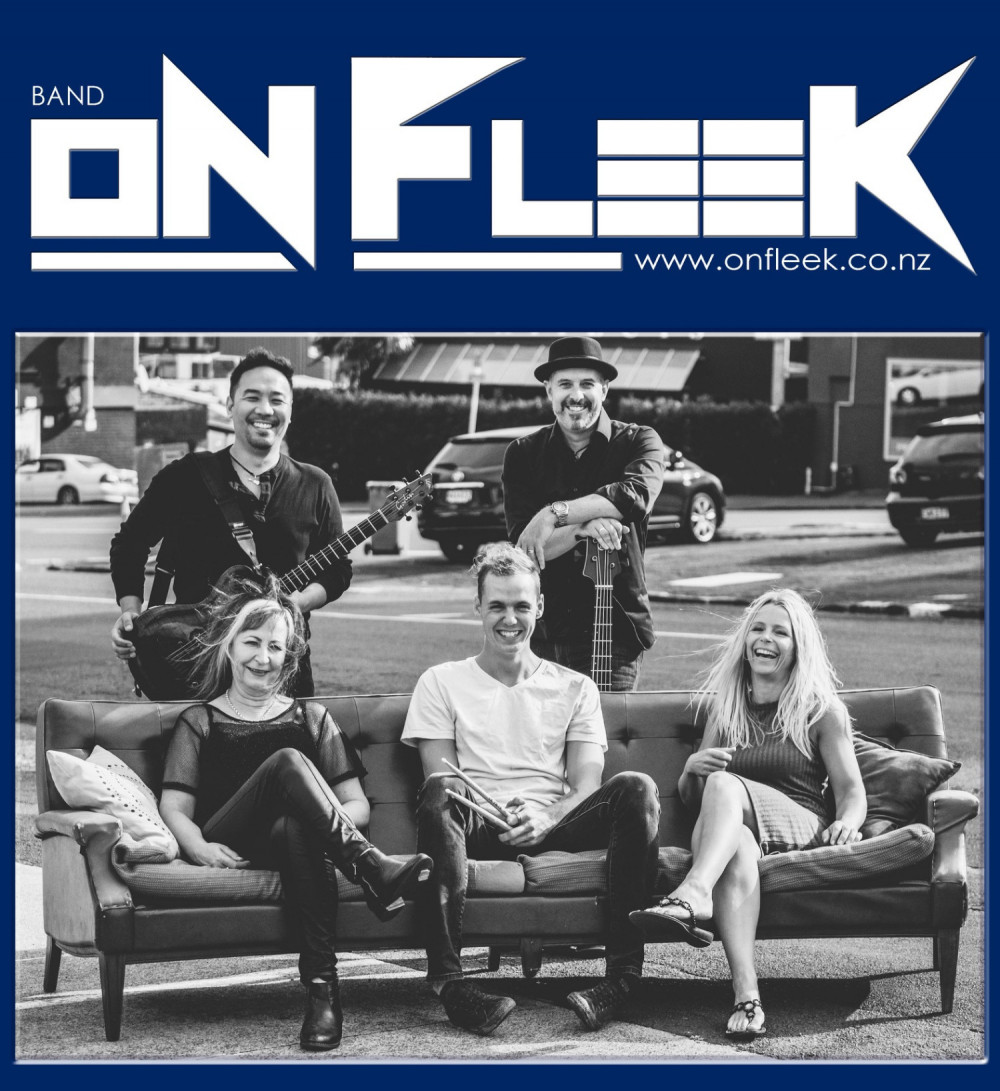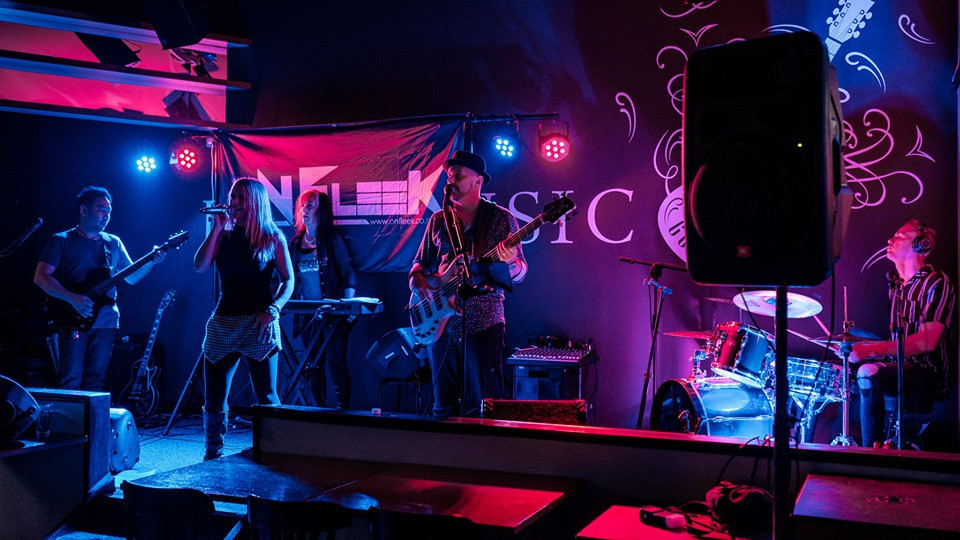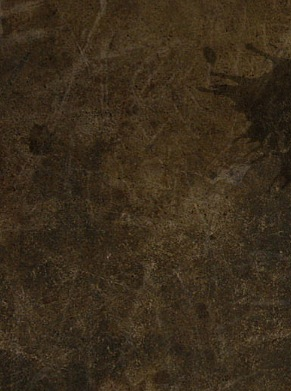 Introducing Thunderwing

THUNDERWING - Aucklands latest hard hitting Covers Band will be filling up the dance floor and entertaining all night at Your event. Bring your dancing shoes and all your sweet moves, as this will be a night to remember!
All your favourite hits from the 60s to today, This savvy Four Piece Band is making moves across Auckland, gaining followers at each venue due to their phenomenal sound, performance, crowd interaction and feedback.

Venues include Barrel Inn , Murphys Bar in Drury, The Patriot in Devonport ,, Muldoons Bar in Orewa, The Occidental in the CBD .


Please click here to see the band performing live https://www.youtube.com/watch?v=GTSx3jnQ9zE (3mins)



Facebook page: HTTPS://www.facebook.com/ThunderwingNZ/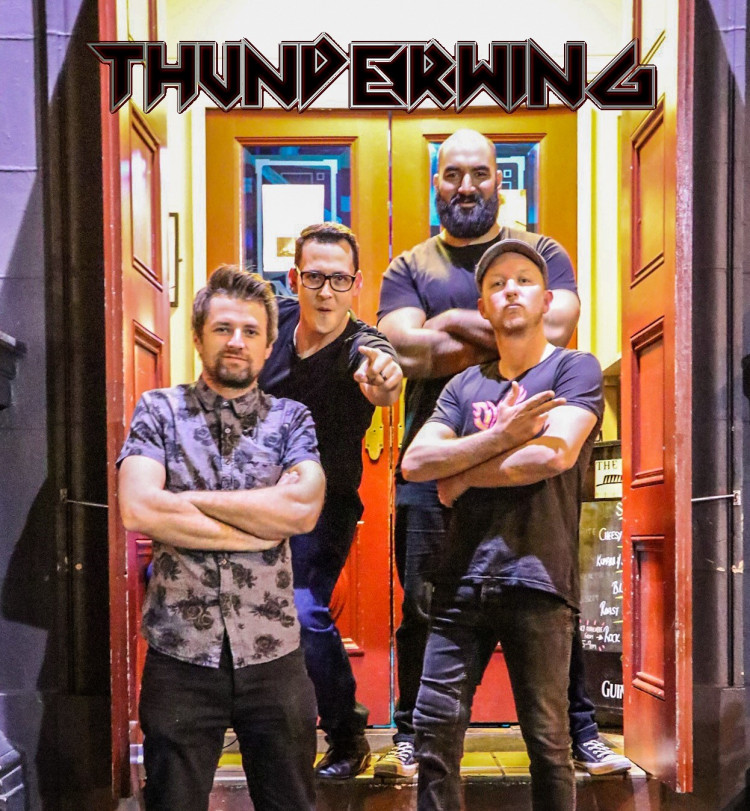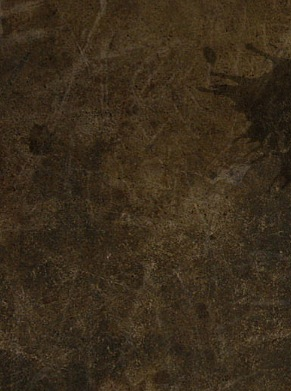 Auckland covers band with years of experience. Get your party pumping! A Professional PA system is also available for hire, comes with sound engineer for Weddings, partys bands , most functions we can meet your requirements upwards to about 1000 people, Line 6 , Mackie, RCF equipment , they also have Great Lighting .

DNA is one of Aucklands top rock and dance bands consisting of professional musicians They deliver a polished, professional performance that your guests will love.

They are often told how amazing the sound quality is and always given great feedback about their set list.

They are serious about entertainment and will do our utmost make your night a great evening.

The current set list is loaded with hits, keeps the crowd happy from the first note of the night right through until the partys over. Songs have been chosen for their energy (Mr Brightside, Beautiful Day, Better Man),and their catchy singalong choruses (Why Does Love Do This To Me, Brown Eyed Girl)

They are more than happy to learn two or three songs for your event - just ask!

Band Events:
DNA have performed as resident band for top Auckland bars, played all over the country including the Sky City Theatre, Treble Cone ski resort, vineyards, hotels, conventions, dozens of weddings, corporate Christmas parties from the top of New Zealand to Wellington…..you name it, we can do it!

Please click here to see the band playing live https://www.youtube.com/watch?v=thijw6JGT3I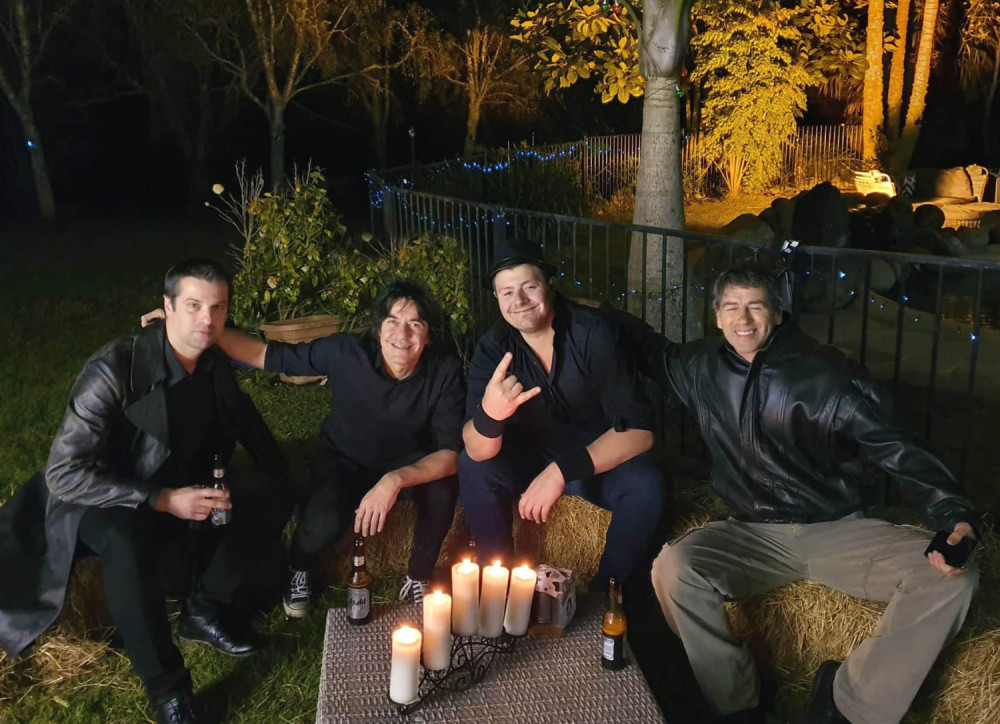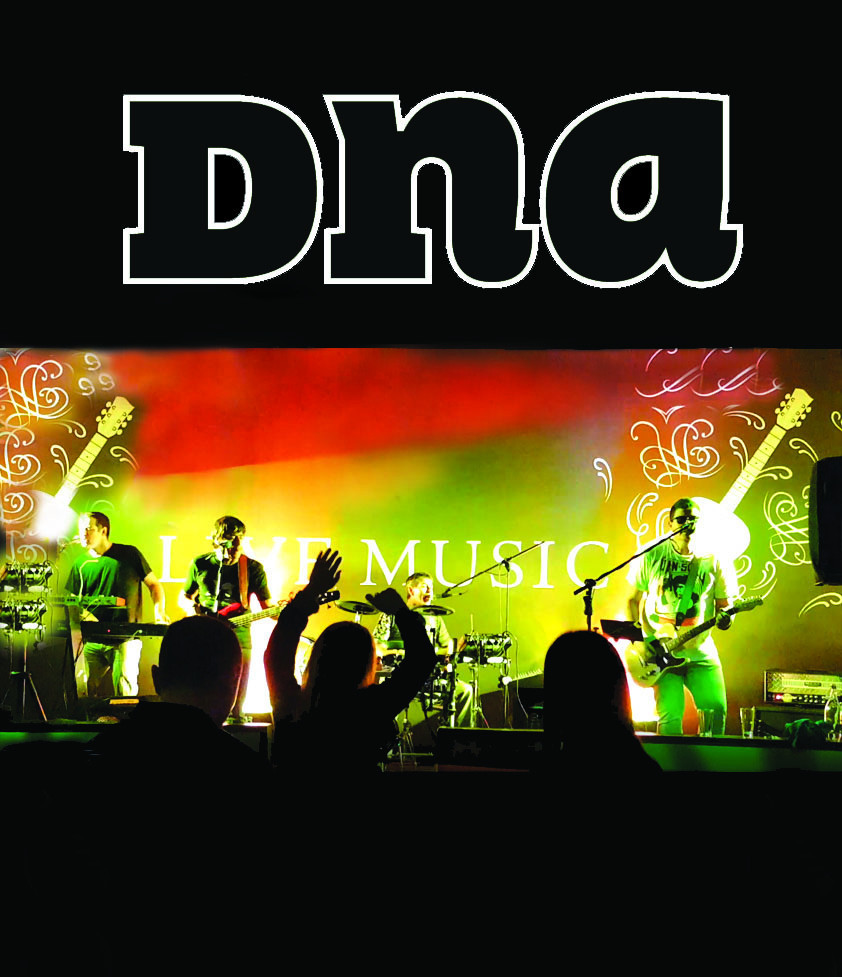 Loosing My Religion, REM
Drive, Incubus
Beautiful Day, U2
Beds are burning-Men at work
Stuck in the middle with you....
Weather With You, Crowded House
Steal My Kisses, Ben Harper
I Got You, Split Enz
Rebel Yell
Set 2:
Dekota, Stereophonics
Crazy, Seal
Pretty Vagas, INXS
The Letter, Midnight Youth
Larger Then Life, The Feelers
Running down a dream
Whaling - Dave Dobbyn
Wonder Wall, Oasis
Don't Know What To Do, Dane Rumble
How Far We've Come, Maxtchbox 20
You Really Got Me,
Long Train Running, Dobbie Brothers
Set 3:
April Sun, Dragon
The One I Love (Fire) - REM
Las Vegas
Why Does Love, The Exponents
Sweet Dreams
Go your own way - Fleetwood Mac
Put down that weapon- Midnight Oil
Lightening Crashes, Live
Rain, Dragon
Sex On Fire, Kings of Leon

Introducing Blue Jam Jazz Quartet


Looking for professional, quality entertainment? BlueJam have decades of combined experience playing clubs, Weddings, corporate functions, formal dinners, social events, parties, and national & international festivals.

They play smooth, sophisticated grooves that are perfect to add a classy ambience to any event - their sets combine well known jazz standards with smooth grooves from today's masters.

Easy to work with, they have very high quality gear to ensure that they provide the best sound at the right volume –And they always play to suit the venue and your requirements.

If you want professional, quality entertainment with superb sound and tasteful song choices, they will create a live, 3D Jazz/funk experience that you and your guests will remember long after the room has cleared and final drinks have been served.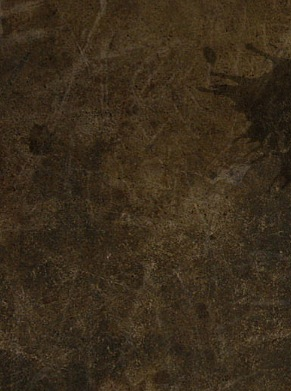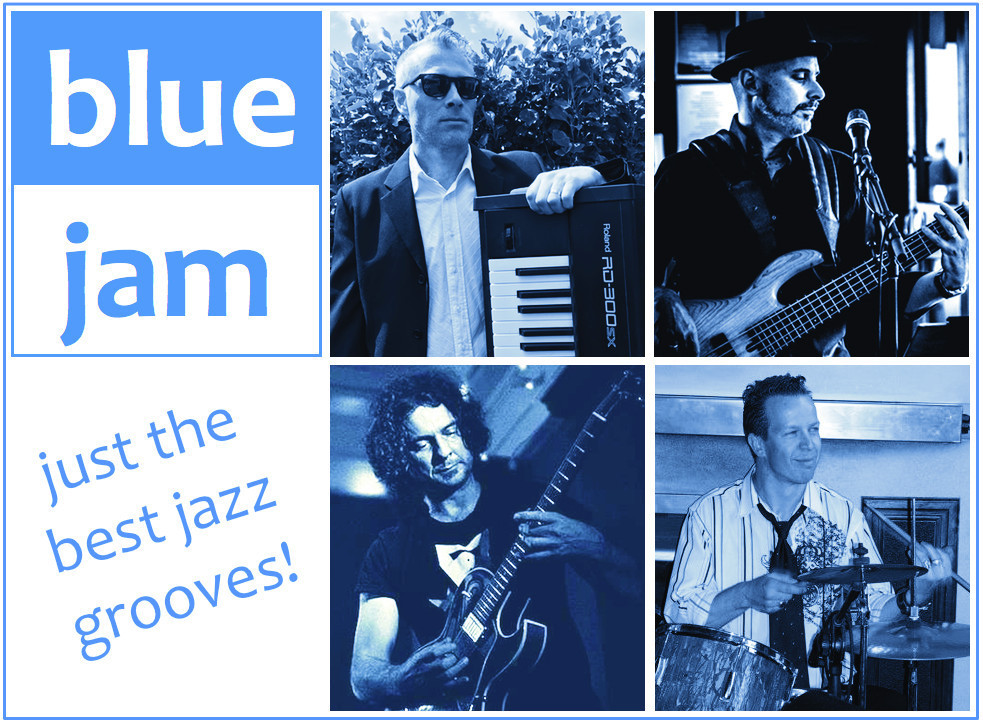 Who they are



A professional mix of keys, guitar, Bass and drums (with the occasional Vocal thrown in to add some spice),

The musicians all have over 25 years Experience creating atmospheres That people love to be in. A quick Selection from our CV's:

Martin (keys) was the resident Pianist at the Hyatt Hotel in Auckland John (guitar) has an HonoursDegree in jazz guitar Matt (bass/vocals) has played music on three continents


Paul (drums) was the first Drummer worldwide to achieve A Diploma in Drumming from Trinity College in London (and May or may not have a Commendation from the Queen For it!)



What they play



It's jazz, but they stretch the genre a Little – you may have heard of some Of the tunes in our repertoire:


Ain't No Sunshine All Blues Autumn Leaves Blue Bossa Chameleon Mercy Mercy Mercy Moondance New York State Of Mind Rikki Don't Lose That Number Scrapple From The Apple September


So What Smooth Operator Summertime Take Five Tenor Madness This Masquerade Watermelon Man



Where they have played



Our musicians have played big and small stages in their careers To date, including: Fiji Jazz and Blues Festival, Samoa Jazz and Blues Festival, Bay of Islands Jazz & Blues Festival, Mission Bay Jazz Festival, Rhythm & Vines, Queenstown Jazz Festival, Big Day Out, Auckland Town Hall Ballroom, Mantells, HQ Bar, Thalia Super Yacht, The Cloud, Vodafone Events Centre, Okahu Function Venue, Spencer on Byron

Ballroom, Pullman Ballroom, Auckland Seafood Festival,Hamilton Food and Wine Festival
Hear Blue Jam Jazz Band