Solo / Duo Acts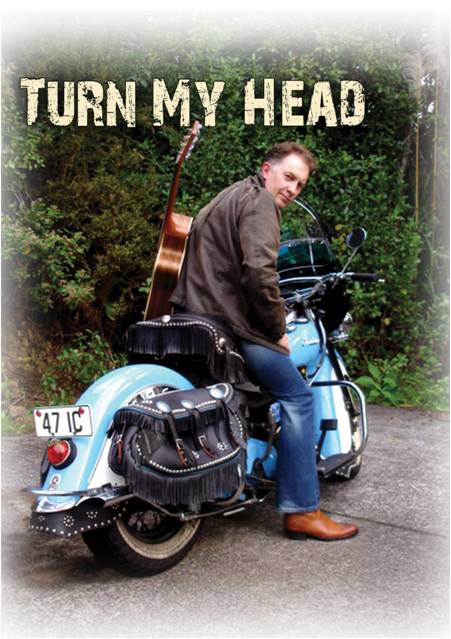 Paul Symons
Taranaki born guitarist & singer plays acoustic & electric guitar in a great solo style with no electronic backings, bringing great sound & groove to a wide variety of music, including originals from his two solo albums..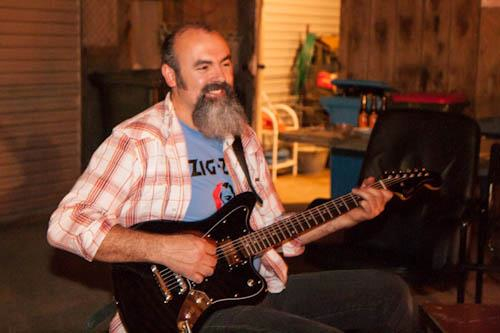 Roger Skinner
I'm a multi award winning singer/guitarist and I can offer a wide range of acts.Solo,duo, trio or 4 piece .(I.E.The Motivation)
I specialize in mainly covers,etc and play rock and roll,jazz,blues and ballroom, performing at RSA's,restaurants,bars,dances ,weddings,any social events,etc.

songs include the following:
Galveston, Tequila Sunrise,4 Strong Winds. Lots of Country.
Roy Orbison. In Dreams,Pretty Woman,Only the Lonely.
Neil Diamond. Shilo Sweet Caroline.
Cliff Richard. Summer Holiday,The Young Ones.Please Dont Tease.
Chuck Berry. Route 66,Nadine.Brown Eyed Handsome Man.
Standards incl. Mack the Knife,It Had to be You,Beyond The Sea.
You name it,I'll sing it!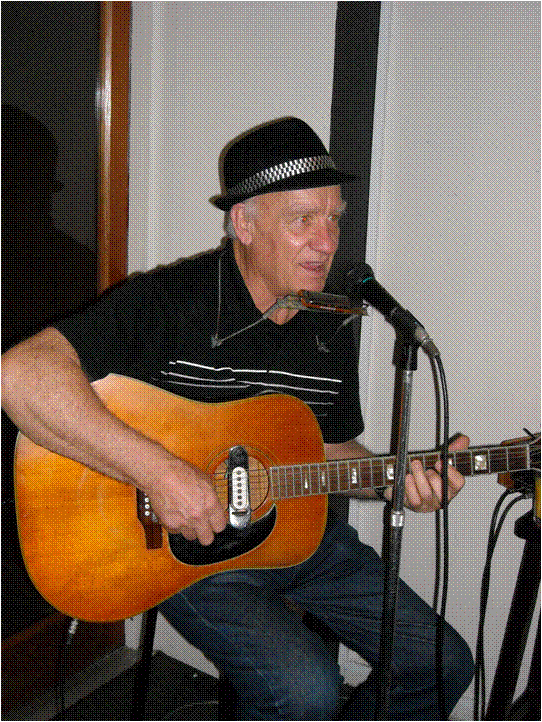 Passion
Passion is a husband and wife two piece vocal group using high quality backing tracks. Steve started vocalling in the Australian pub scene in the 80's with the band Snapshot and has been lead vocalist in many Auckland bands over the years such as Echo Park, Legend and more recently Top Shelf and Triple Treat. Debbie began her singing career treading the boards in various Auckland theatres before making the change to working with live bands as both a backup and lead vocalist. Steve's grunty funk voice stands out above the crowd and the harmonies are exceptional with this couple, something for everyone!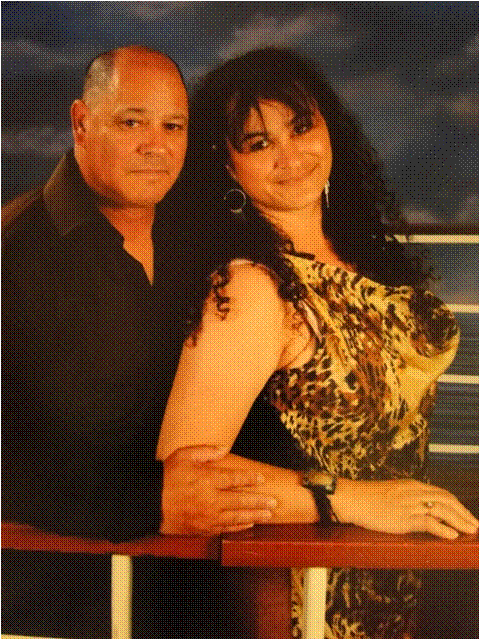 Introducing Mr Wayne Anderson Singer of Songs
Star of the TVNZ Mockumentary "Glory Days"
Wayne Anderson sings songs from the Fifties, Sixties, Seventies, Eighties and Nineties. He's got a huge three and a half octave voice and performs to karaoke CD's of all the classics. He can sing ten minutes, he can sing up to an hour and is in my humble opinion the greatest singer that I've had the pleasure to hear in the wider Manurewa area if not the world.

If you love the classics and classic looks and think most modern music is sadly lacking in these departments then Mr. Wayne Anderson might just be the performer you need.

Having an office party? Getting married? Are you in need of cheering up? Music puts wings on the spirit and Wayne Anderson is Mr. Music.

Influences:
Tom Jones, Englebert Humperdinck, Elvis, Gene Pitney, Roy Orbison, Neil Diamond, Pat Boone...and so the list goes on, basically the "big-voiced ballad singers" of the 1960s-70s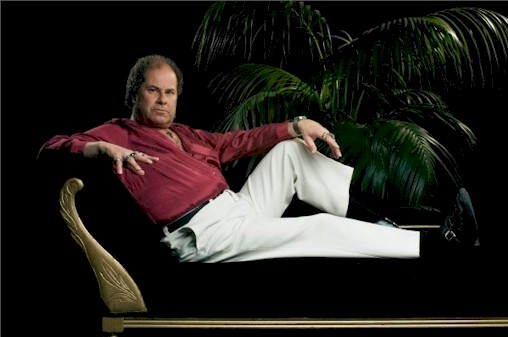 Guy Cater the multi Award winning comedian and hypnotist, stand up comedy with some magic as well, a great feature ideal for corporate even.
Still the only headliner to have headlined in Las Vegas
"2′s A CROWD are a very cool looking and sounding acoustic duo that specialize in keeping the corporate event, wedding or after-work crowd eating, drinking and tapping their feet.

They are a very talented acoustic duo who play a vast range of material. Their set includes many old-school classics as well as contemporary tunes, in fact everything from The Beatles, Otis Redding and The Rolling Stones right through to Pharrell! All given the unplugged treatment. (an example of the set list is attached)


Introducing Austin Powers
Gary Brown, known for his great impersonations and performance skills over the years, but it all started in the early 1980's when he began performing in stage shows at the amateur theatre "Peninsula Players"based in Whangaparaoa, Hibiscus Coast, New Zealand.
He performed in principal roles for 10 years in shows such as, Music Hall variety shows, Pantomimes, "Asher" in Joseph and the Amazing Tech...nicolour Raincoat, "Curly" in Oklahoma,"Barnaby" in Hello Dolly, "Rooster" in Annie and many improv night shows.

Gary has appeared in various TV commercials, soap opera's, and the occasional game show.

Whilst living in the USA in 1985, he attended an acting course in Hollywood, which lead on to
A 4 month tour in 1988 in the USA as the character "Crocodile Dundee".

Austin Powers is still shaking his MOJO around the world.
,
Since 2000, he's put his talent into action performing as the famous character, Austin Powers.
Gary is the only Authorised individual world wide by Warner Bros & New Line Cinema in the USA to perform as Austin Powers, so you know you will have the real deal when Austin performs at your function.

Gary has performed this role on hundreds of occasions since 2000 and still entertains literally thousands of people every year.

Here are a few of the shows Gary has performed at.

Sydney Olympics 2000
Sky City Casino Auckland 2000 - 2007
Sky City Movie Preview-GOLDMEMBER 2002
Robbie Williams after Concert Party 2003
NZ World Rugby 7's, Wellington 2001 - 2013
Dubai World Rugby 7s 2002, 2003, 2010
Hong Kong Rugby 7's 2006
Twickenham, England World Rugby 7s 2006
Las Vegas Impersonators Convention 2007
Fox Studios/Video Easy – Hamilton Island
Roadshow & Warner Entertainment Function
David Tua Fight
Waikato International Rowing River race
British Lions Tour
Musket Cove –Fiji
Breast Cancer Charity Ball – Hamilton
A1'sGP World series - Taupo
Team NZ farewell- Auckland Viaduct
NZ Masters Games Wanganui
Netball NZ International Test Series
Rally NZ-Propecia Rally NZ
NZ Tour Austin Powers IGT machine
Queenstown Winter Festival
Flood Relief Concert- Palmerston Nth
New Zealand Expo Awards
Fast 5 International Netball series 2012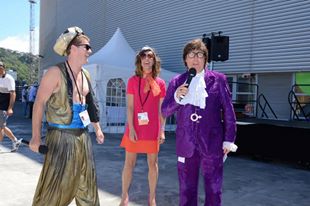 Introducing JT and the Saxman
JT and the Saxman are a talented smooth, soulful duo, each with over 25 years professional experience ..



They have played at the 2014 Fiji jazz and Blues festival, The Queenstown winter festival, and they have a residency at Jak Tars at the Viaduct every Wednesday night, also performing regularly at Seafood central Jellicoe St and Orleans Britomart Customs street ..

Example of their set list is Just the two of us- Stormy Monday Blues- Girl from Ipanema- Moondance- Lets stay together- Fulsom Prison Blues- Ain't no sunshine when she's gone
Perfect for keeping the "after-work" crowd at your bar, or as an entertaining soundtrack to a party or event.

Both Henrieta and Dunken have a wealth of international recording and touring experience and bring a high level of professionalism to every performance; from their ability to "read" a crowd, their choice of material appealing to all age-groups and their funky "vintage" dress.

Their equipment is second to none and provide full sound reinforcement for venues up to 500 capacity. The perfect choice for a party or corporate event.

Henrieta Tornyai - guitar & vocals. Dunken Francis, cajon, vocals (and harmonizer pedal!), guitar and harmonica.
Introducing Midge Marsden
The Iconic Midge Marsden needs no introduction..Marsden's career spans four decades, and during that time he has played thousands of concerts in New Zealand and introduced several generations of New Zealanders to the blues. He was voted New Zealand Entertainer of the Year in 1990, and his 1991 album Burning Rain later went gold.

Marsden has toured the USA four times, and each time he has played with and befriended artists such as Little Willy Foster, Bobby Mack, Ronnie Taylor, and Australian Dave Boyle. He has encouraged all these artists to tour New Zealand, and thus broadened New Zealanders' appreciation of blues music. Marsden was a student at the University of Mississippi in 1996, from where he graduated with a Diploma in Southern Studies, and more recently he has tutored at Waikato Institute of Technology in "Bluesology".

In 2006 Marsden was made a Member of the New Zealand Order of Merit for services to music.



Midge is available either with a full band or with acclaimed guitarist Chet O Connell..



Click here to see Midge performing live.. https://www.youtube.com/watch?v=IkLn8_Z_c2s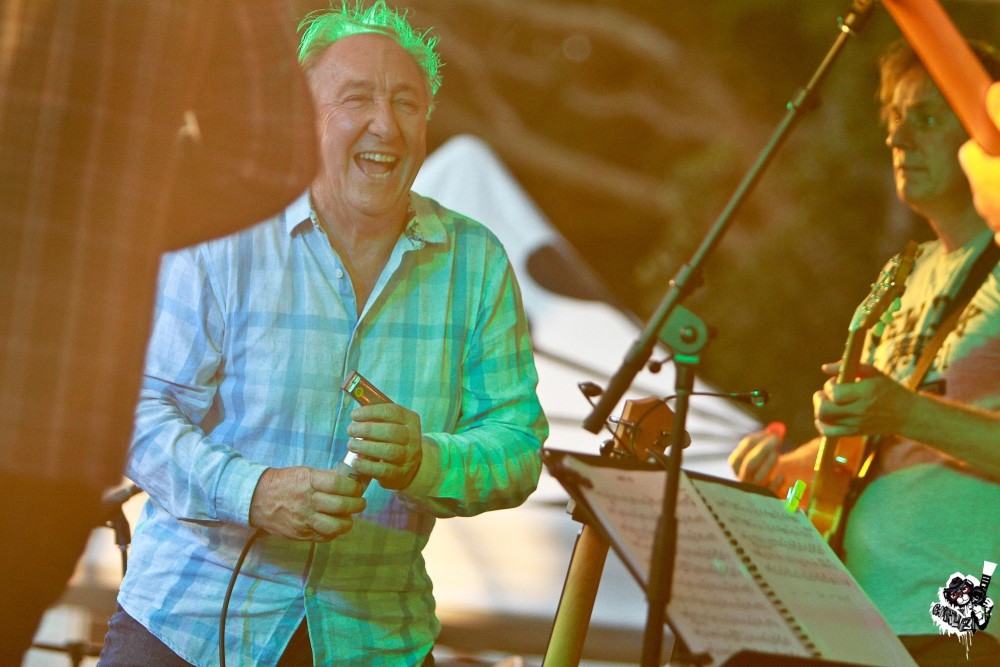 Introducing Coral Pitcher
Coral has a lifetime of stage experience. Starting very young Coral was the lead singer in her school choir which gave her confidence to perform with her school band and compete (often winning and placing) in many Talent competitions. In 2008 she made it through to the Semi Finals of 'New Zealand's got Talent' and took home 'The Women's Musicianship award' in The Smokefree Rockquest in 2010.

Coral joined her family band at 15 years old and started performing in Shows throughout New Zealand. Performing a large variety of music and styles in many different types of venues, from RSA's to House Party's, Bar/Restaurants to Big concerts and Rugby Games. Following the release of her first music video 'Shooting you Up' Coral has recently opened for Devilskin and SummerVines alongside The Black Seeds and Tiki Tane.

Coral is a Full time Professional Solo Musician, working 3 to 4 times a week throughout Auckland, Waikato and Bay of Plenty Regions. She offers a large range of music to choose from and her experience helps her cater to any audience with confidence and personality!

Coral performed her new Single 'Shooting you up' on TVNZ's 'The Good Morning Show' later that year. 2016 saw Coral finish her Album 'My Addictive DNA'and release another music video "Second Hand Serving"Coral also placed in 2 prestigious International music competitions and won Best new Artist 2016 for Face TV‬





Example of set list



SET LIST

Feeling Good House of the Rising Sun, Ill be your baby tonight, Dreams,Hit the Road Jack, Midnight Special ,Come Together Somebody that I used to know ,Jolene, One hand in my pocket

Eye of the Tiger,Cruisin,Proud Mary, Stand by me,I try, Still haven't found what I'm looking for,Old Time Rock'n'Roll, Me and Bobby McGee,Give me one reason, Its a Heartache, Time after Time, and some original songs as well

Please click here to see Coral performing live https://www.youtube.com/watch?v=fPFOwmOUzc4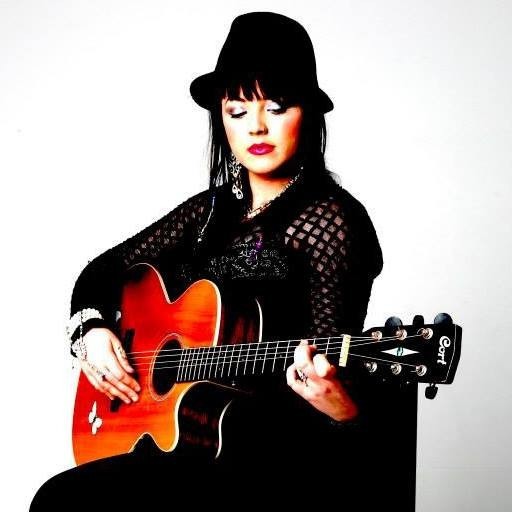 Introducing Mark "Hemi" Day
Mark "Hemi" Day is one of Auckland's top vocalists. Mark has played in the USA, Australia, Singapore, Asia and throughout the South Pacific. Mark has played with some of NZ's top covers bands and top musicians – and has recently started performing as a solo artist.


He is an extremely accomplished percussionist and has an amazing vocal range to match. Mark – was inspired through his younger years with his Maori heritage and performs 70's and 80's classics from all over the world. He has to be heard – to be believed.


Get ready to be impressed and entertained as this "front man" for many other bands turns his talent into your listening and dancing pleasure.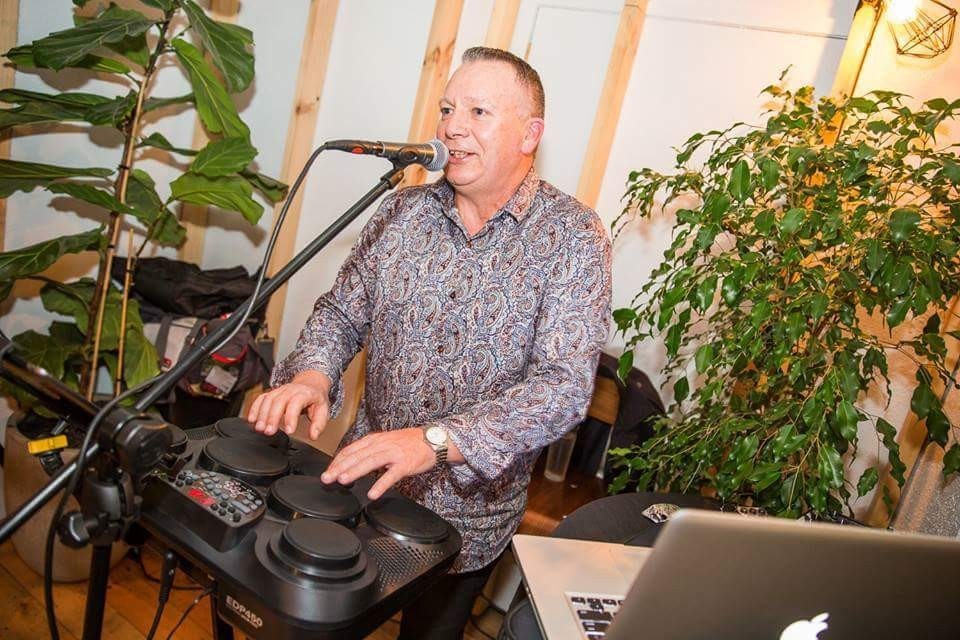 Mark can play solo, or as part of a good rocking Duo
Introducing Jasper Hawkins
Jasper Hawkins was born and raised in Nelson, New Zealand, and now lives in Auckland where he performs on a regular basis. His passion lies in both playing music and song writing. He also has a love for the instruments themselves which led him to taking Paddy Burgin's guitar making course in Wellington in 2011. The guitar he made (named Stevie) is a beautiful OM style guitar based loosely on a martin construction. It has a beautiful dynamic response and Jasper often uses it during performances along with his Cole Clark Fat Lady. He regularly performs his original compositions with a band and also plays solo acoustic shows. Jasper's style has evolved over the years and he is best known for his raw yet smooth vocals and colourful finger picking style that creates a dynamic set with one voice and one guitar. He also performs his music with other talented Auckland musicians which adds a whole new dimension to the experience. He is an energetic performer and enjoys engaging the audience by telling the stories behind his songs. One particular fan summed up his music in the following way:

"I love your music. I truly do. It gives me energy to hear it and it inspires me to keep the main thing the main thing – loving people and enjoying good times and experiences together".
Introducing Gael Ludlow and Nigel Major
Gael Ludlow and Nigel Major present a highly professional and entertaining duo that truly stands out from the crowd. Nigel is an experienced guitarist hailing from the UK and Gael is a singer, guitarist and well-known Kiwi radio personality.

They've both been playing for over a decade in the Blues band Riverhead Slide, with several albums, and many gigs including major NZ festivals and overseas to their credit.

The duo is a change in direction, with a more commercial sound that still retains individuality and a real personality punch that provides plenty of interaction with the audience.

Gael and Nigel both play electric and electric-acoustic guitar. The vocals are truly memorable and the duo doesn't use backing tracks. The sound is simple, adaptable and easy on the ear for both diners and dancers.

The repertoire is both recognisable and one that provides a point of difference from many other line-ups. It can suit a relaxed Sunday afternoon wine bar set, through to a Friday night party atmosphere.

All songs are arranged to suit Gael and Nigel's individual sound.

Example of set list The Pretenders, Motels, Eurhythmics, Tina Turner, Neil Young, Bonnie Raitt, Robert Palmer and George Michael are some of the artists covered, and recent hits feature as well. More songs are continually added. (Full set list is attached to this email)

Recent gigs in Auckland include The Hub, Deep Creek bar and The Riverhead, and also The Barrel Room in Tauranga. The wonderful response has resulted in successful return bookings and the duo is gathering a loyal fan base that's steadily growing with every booking.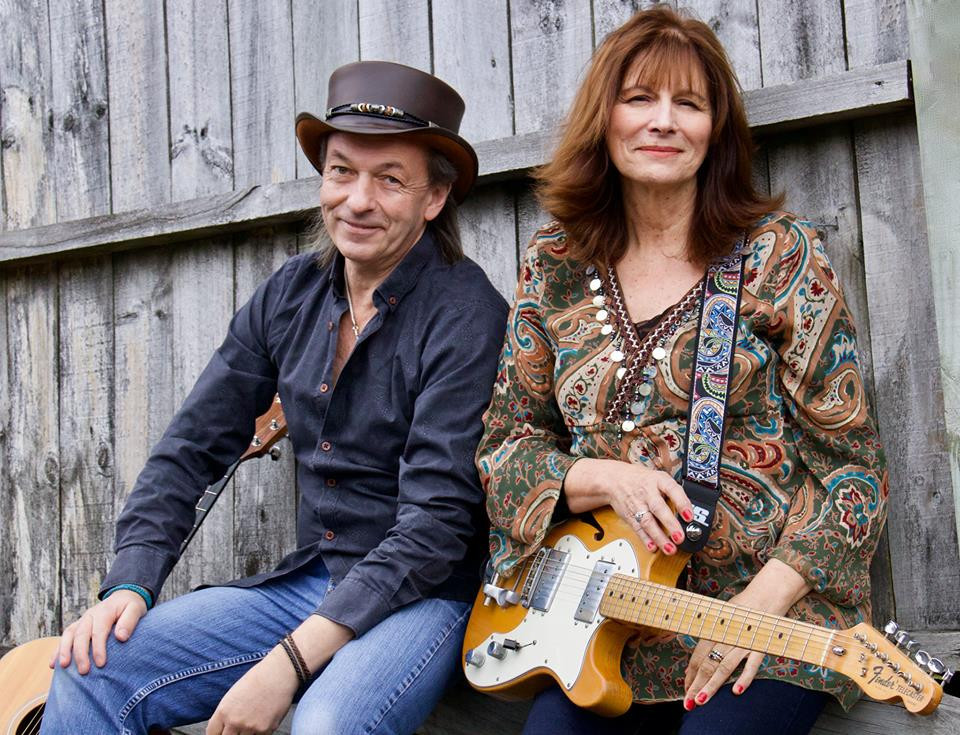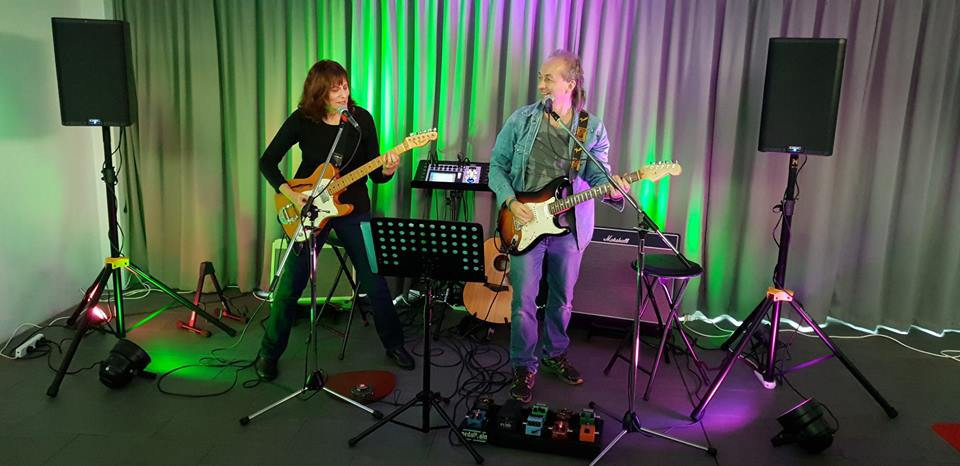 DJ Joolz has been in the music industry performing in bands and entertaining people for 30 years, when she recently decided to put her hand to DJing. Playing all the favourites - she''ll get your party started!

Biography
DJ Joolz has been in the music industry performing in bands and entertaining people for 30 years, when she recently decided to put her hand to DJing. This has come naturally to her as she knows how to get people up on the dance floor.

Playing all the hits and taking requests, your function will be guaranteed to be a success!

Playing all genres, here are some of the favourites!

The classics....
Wagon Wheel
Sweet Home Alabama
Summer of '69
Hurt so good
Listen to the Music
Love Shack
April Sun
Living on a prayer

Disco fever...
Long Train Running
I will survive
Like a Prayer
Blame it on the Boogie
Staying Alive

Current:
Uptown Funk
Blurred Lines
Cake by the Ocean
Shut up and Dance
Forget You

You name it...she'll play it!

Kerry has been a semi professional Musician from the age of 14, playing in Classic covers Bands from the 1970's

He owned and managed a very successful music shop Go West Music for 20 years, he is currently manager of Music Works Retail Shop in Westgate

Ideal for Situations where Volume or Space is an issue,

Kerry Can perform a solo set with acoustic Guitar or Harmonica,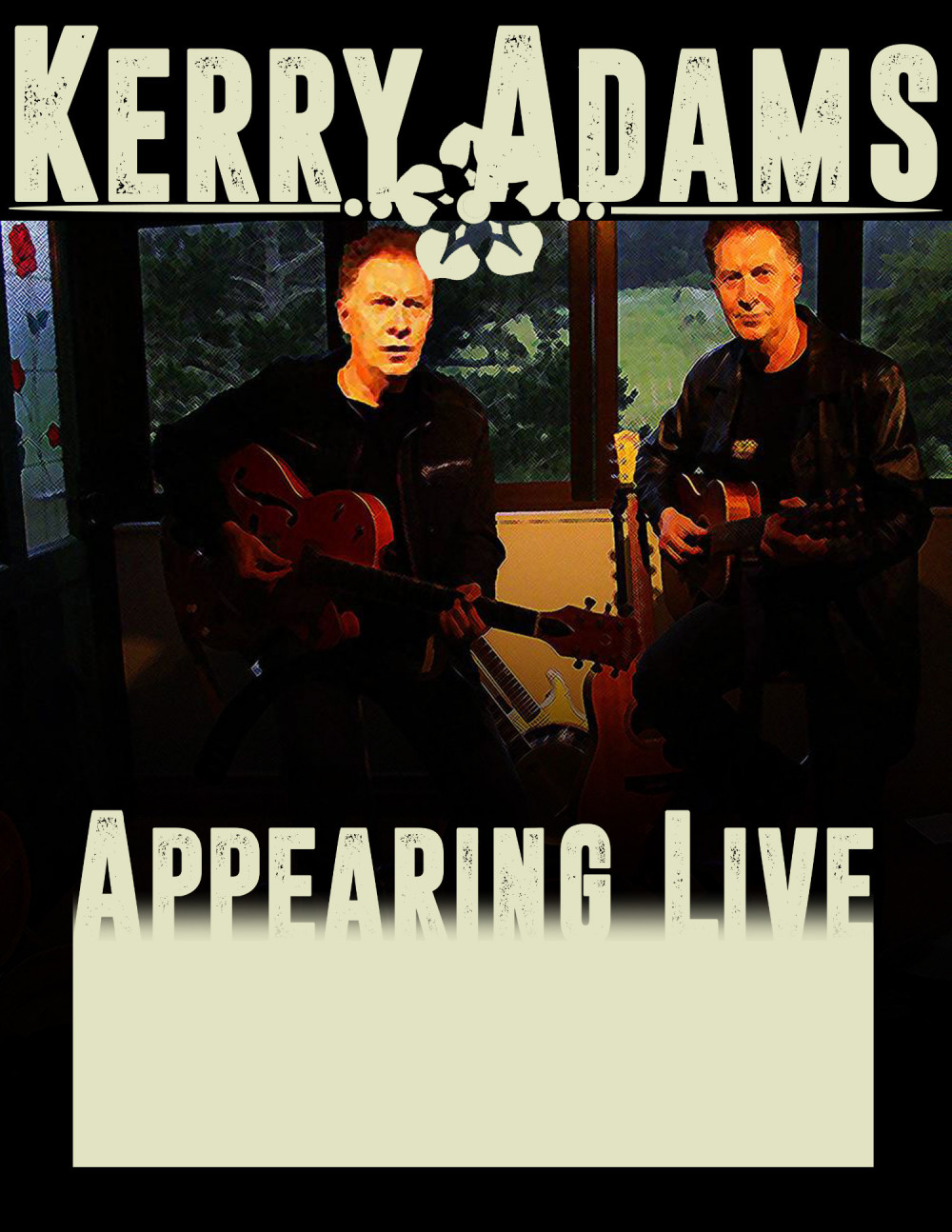 Example of set list

Turn the page –Bob Seger
I am I said –Neil Diamond
Better be home soon Crowded House
Wonderwall Oasis
Norwegian wood –Beatles
Wish you were here –Pink Floyd
What a day for a day dream –lovin spoonful
Sultans of swing –dire straits
Tequila sunrise –eagles
Learning to fly- tom petty
Lookin out my backdoor –ccr
Lodi –ccr
Angie the rolling stones
Distant sun Crowded House
Before you accuse me eric clapton
Let her cry hootie and the blowfish
Wild west end Dire straits
Romeo and Juliet Dire straits
Livin on a prayer bon jovi
Listen to her heart –tom petty
The river Bruce Springsteen
Lightning crashes -Live
Im on fire –Bruce Springsteen
Heart of gold –Neil young harp
Last dance with Mary Jane –harp
Tulsa time –eric Clapton
Blowin in the wind –bob Dylan
Kentucky woman- neil diamond
Dirty old town –the pogues
Slyvias mother –dr hooka
Sky is crying- Stevie ray
Midnite special –ccr
Proud mary-ccr
Great wide open –tom petty
Wild horses-rolling stones
Dedicated follower of fashion-kinks
I want is you –U2
Glycerine Bush
Save tonight Eagle Eyed CherryWonderwall
Introducing Iveta and Simone
Veta Vasileva has an extensive musical background and musical performance. Her style includes ballads, pop and Latino music. Her voice is often compared to Celine Dion. She performs most of the world known hits (repertoire of Celine Dion, Cher, Shania Twain, Faith Hill, Fergie, Madonna, Shakira, Leona Lewis, many others).
Iveta was playing a piano from 1982 to 1990. Moreover, Iveta started her singing career with a children vocal group from 1985 to 1995. During this period she has taken part in many festivals, concerts and TV shows, winning many prestigious awards across many European countries.
Her solo singer career started in the middle 90s, when she was awarded the prestigious international music competition EURODISC. Furthermore, in the same period she was awarded the Grand Prix of ART ROCK CENTER for exceptional musical performance.
Iveta was designated as a one of the most prominent talents on many international music festivals and competitions, including the international festival "Chernovci".
Iveta has an extensive singing experience in live performance both solo and with bands. She has been preferred guest singer in a number of concerts, corporate events and government campaigns.
Iveta has been invited as a special guest in top musical TV shows and programmes (incl. Musical MM TV, musical MM2 TV, national TVs Channel 1, BTV, NTV).
Iveta has released a number of singles in top selling musical compilations, her musical video clips are in the top of music charts and she has been constantly rated as a top-notch singer and performer.
Artist, Song writer, performer, Makeup artist, Hair dresser

Born in Levin and raised in Shannon and moved up to Auckland at the age of 11.

Simone is currently producing and song writing with fellow artist Iveta on their upcoming album.


Growing up In a musical family allowed Simone to really be immersed in the entertainment industry.
Singing with her family from a very young age was a huge part of her surroundings. By the age of 7, she was already singing to an well receptive audience.

Simone enjoys all type of music. She is versatile and able to adjust and assimilate into many different genre's like a musical cameleon.
Simone connects with diverse range of audiences which keeps her modern and fresh.
She has performed in talent TV shows such as: Chickaboom, Here's Andy and opportunity knocks.
Iveta & Simone are a professional female singer duo with 10+ years of experience in New Zealand, Australia and Europe.
Their song list/repertoire includes more than 200 songs with a diverse style. They have numerous regular shows across New Zealand and they are well accepted by diverse age audience. In addition to that, they are working on their CD with an European producer.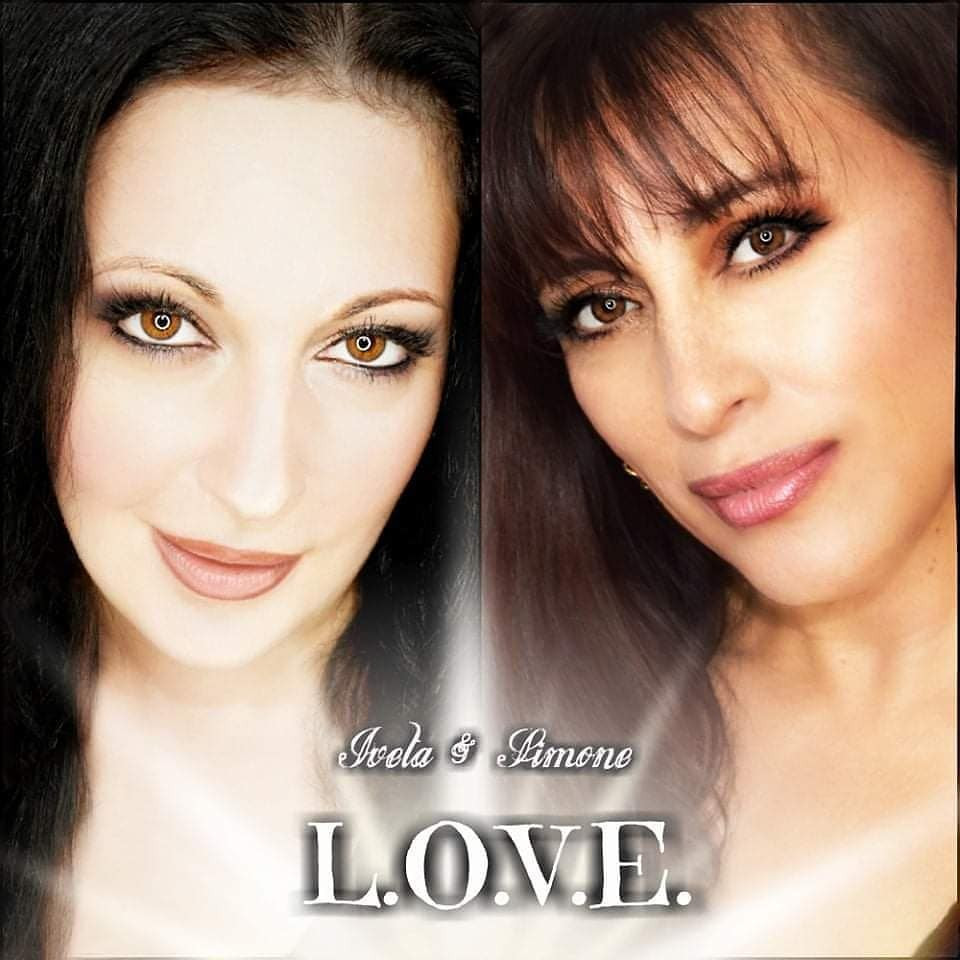 JAMES GAYLYN Singer / Actor / Voice-over Artist / Screenwriter Music styles: Old-school soul, funk, pop, dance, smooth jazz.



James is an African American singer /actor who has lived and performed in New Zealand for many years.

As a recording artist, he was first signed with RCA Records in America, then with New Zealand based CBS Records, and later, Southside Records. He was a music producer, forming his own music label, until he quit the industry altogether to become a full-time actor. He has since appeared in several US films and TV series, and was nominated twice for 'Most Promising Male Vocalist' at the NZ Music Awards. Over the years, James has been the voice behind many popular TV and radio jingles. He was the voice of Burger King for three years running.



He has appeared in music shows and live concerts in New Zealand and Australia, and of course his home country of America, working alongside and supporting international recording artists and producers. Along with acting, James presently leads a music duo/trio, and performs regularly at venues and functions around Auckland and New Zealand as a whole.



James performs regularly with his duo partner Jason Herbert at Deep Creek Bar Browns Bay and Garrissons Public Bar Mt Wellington and many private and Corporate Events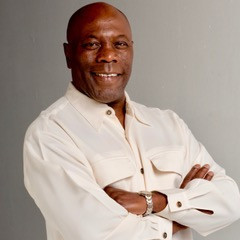 Rule The World - Tears for Fears

The First, the Last, My Everything - Barry White

Don't Stop Till Get Enough - Michael Jackson

Celebration - Kool and the Gang

Blame It On the Boogie - Jacksons

Uptown Funk - Bruno Mars

Get Down On It - Kool and the Gang

Black or White - Michael Jackson

1999 - Prince -
Introducing Damian Hauwai
Damian is a highly acclaimed professional Singer and Guitar player who has been performing with successful covers band and as a solo act for over 20 year


He has played nationally and abroad with different groups ...Festivals, concerts and corporate events! From Jazz to Rock and everything in between!I bring all that experience to my Solo set!! Acoustic guitar/vocals with live looping!!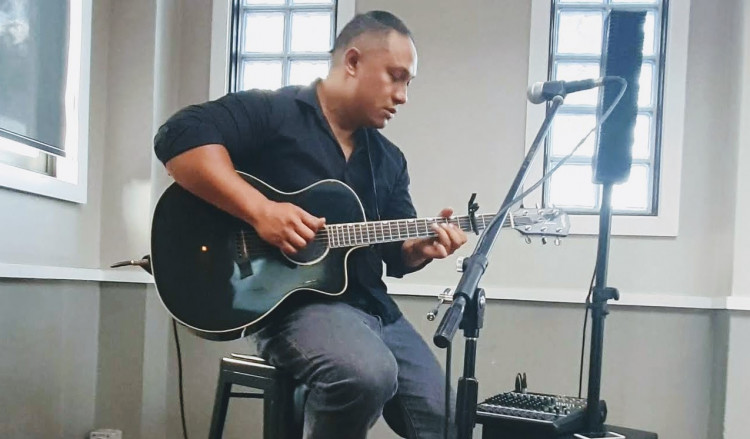 Sue was born and raised in the Wairarapa, New Zealand, with family roots stretching back to Barraba in New South Wales. Sue learnt the values of hard work and dedication from an early age, which helped to fuel her ambitions as a recording artist.

Sue has appeared on The Good Morning Show in NZ as a solo artist and has worked on other televised events, including The New Zealand Music Awards and has been the first choice demo singer for several productions.

In January 2014 and 2017, Sue performed at the Tamworth Country Music Festival in Australia and has recently been traveling around New Zealand performing solo, a variety of music from country to rock n roll at various Cosmopolitan and Working Men's Clubs as well as festivals in New Zealand such as The Bay Of Islands Country Rock Festival, The Stetson Country Rock Festival in Auckland, the Wairarapa Country Music Festival and the Buller Gorge Festival in the South Island to name a few.

Having released her second single 'I See Him Everywhere' which is being played on a number of radio stations worldwide. Debuting on the Australian Country Tracks Chart at #38 and also made the country charts in Tasmania on the Official Tasmanian Country Top 20 debuting at #12.

"I See Him Everywhere" was produced by acclaimed producer Simon Johnson at Hillbilly Hut on the Central Coast of New South Wales with the vocals recorded in New Zealand at Stebbing Studios.

Sue often teams up with guitarist/vocalist, Damian Hauwai, performing classic hits from various artists such as Amy Winehouse, Jessie J, Stevie Wonder, Ed Sheeran plus a whole lot more!


Damian has previously worked with artists such as Aaradhna and currently works with various cover bands around the Auckland area.

Rick Poole and Jono Lonie have both been professional musicians most of their lives and have played Tour support for numerous International acts including Tony Joe White, Little Feat, Joe Cocker, Bryan Adams, Eric Burdon and Billy Bragg.



Bullet Proof is a mainly acoustic Duo with Jono on Fiddle, Mandolin, Whistle and Vocals, and Rick on Acoustic and Electric Guitar and Vocals.



Playing a selection of songs from Bruce Springsteen, Rolling Stones, The Beatles, Travelling Wilburys, Bob Dylan, Neil Young, John Cougar, Tom Petty, Crowded House Rod Stewart and many more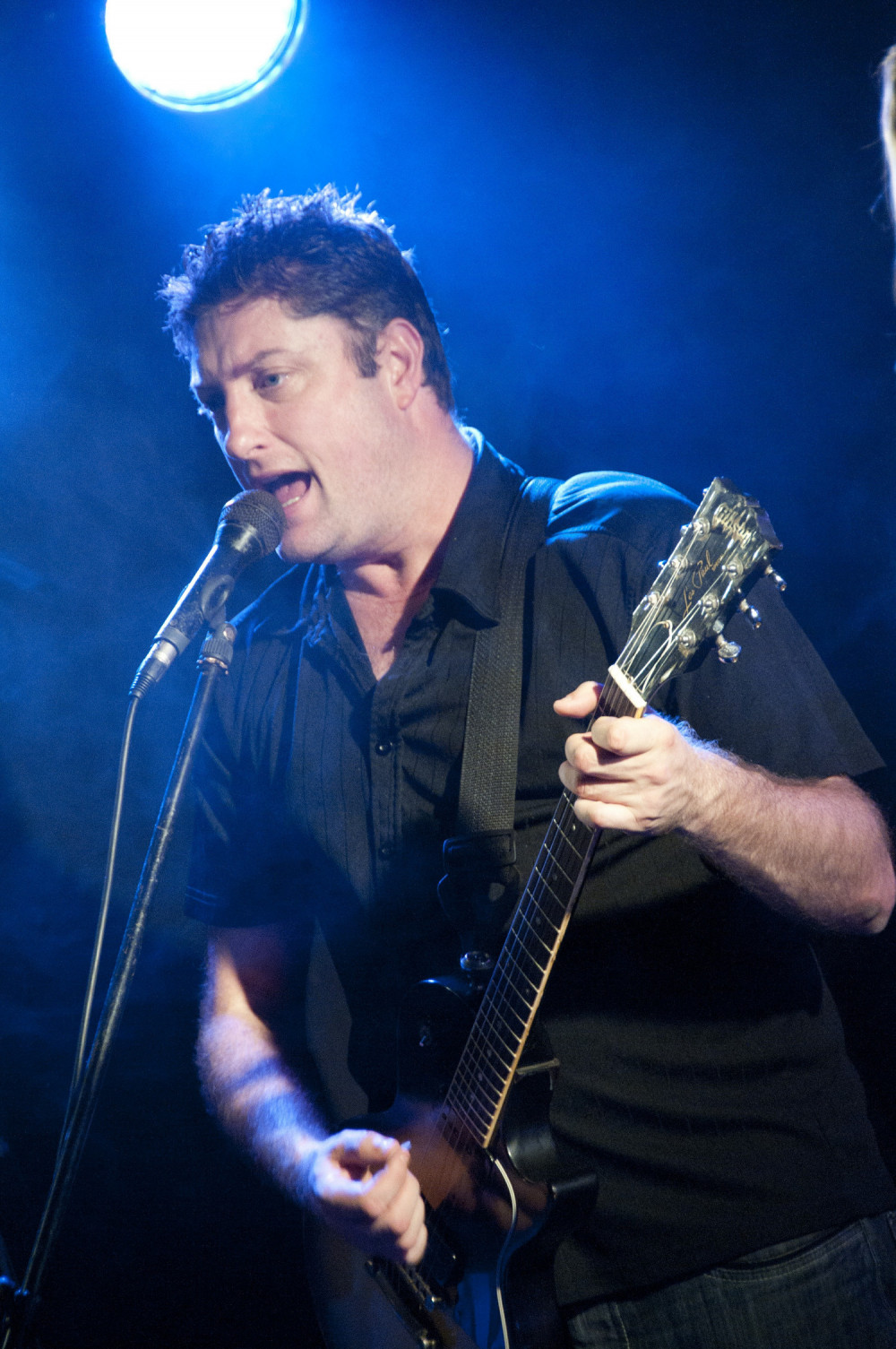 Introducing Dean Heazlewood
Dean Heazlewood Solo

Dean Heazlewood is a singer/guitarist who has been part of NZ music scene for many years.

Past bands including: The Mockers, The NZ Blues Brothers, The Lazy Boyz, Nightshift, and currently the three piece rock and blues band "Crossfire".

In the solo performance you will hear pop, jazz, blues, country, rockabilly standards and acoustic guitar classics.

All songs are performed in true one-man-band style with vocals, guitar, harmonica, foot tambourine and stomp box. (Bass drum sound)

The music is completely organic with no backing tracks, loopers or other technology being used. The result is a full but natural sound.
One of The sons in "Father & Sons", Jake Pancho along with his Father and his Brothers Don and Josh, is a highly acclaimed professional musician who has toured for the last 20 years all over NZ, Australia, and South East Asia in some of the largest festivals with big names such as The Angels, Rose Tattoo, Jimmy Barnes, to our kiwi icons such as Shihad, Deja Voodoo, and I Am Giant. These boys are no children in the music industry and are genuine rock veterans.


Jake perorms as an Impressive solo act, and is in demand throughout venues in Auckland


https://www.facebook.com/fatherandsonsband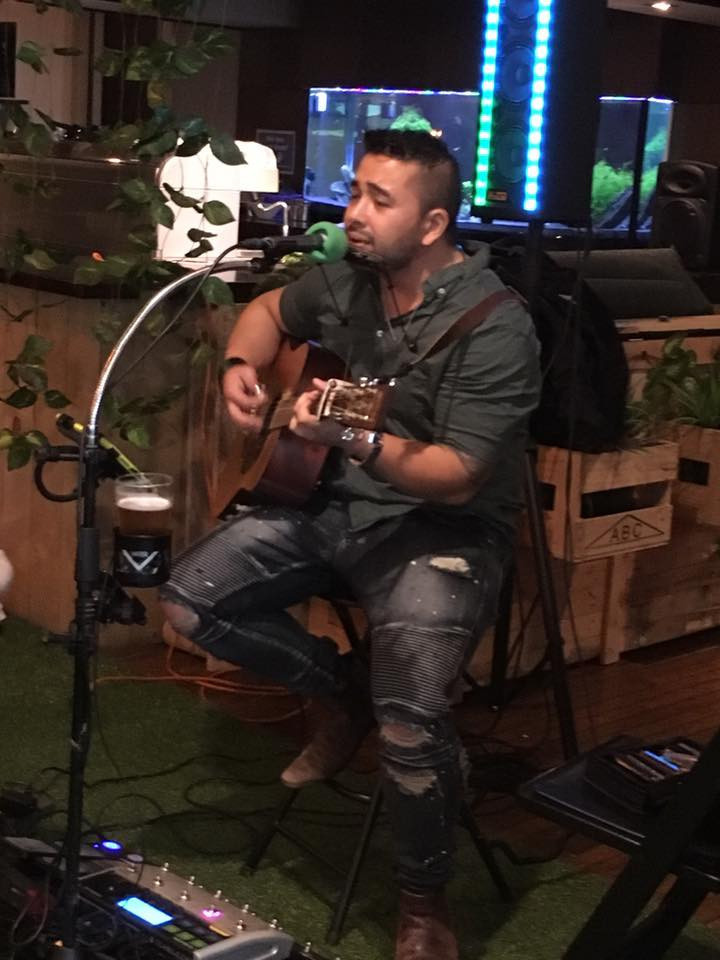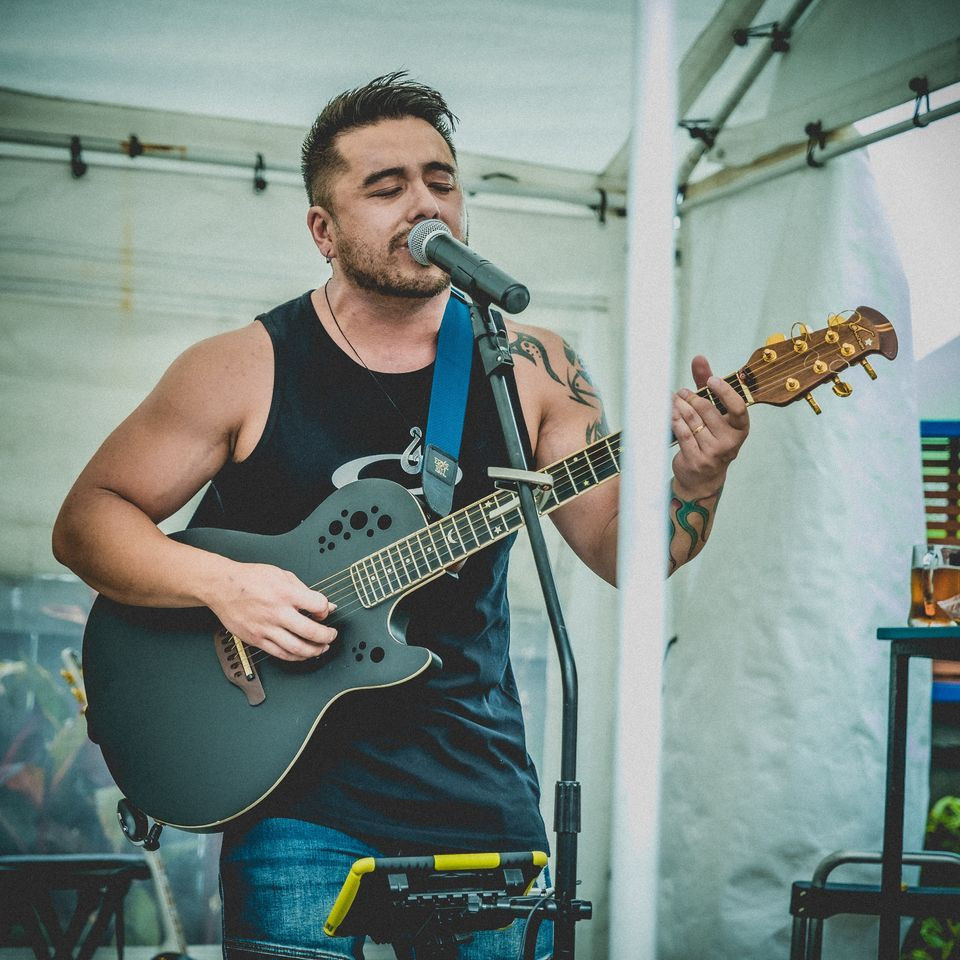 Introducing Stratman and Robyn
"THE MASTER OF THE STRATOCASTER" STRATMAN AND ROBIN MARTY "STRATMAN" MITCHELL WITH TOYAH JENSEN

THE LORD OF THE STRINGS" " Guitarist for internationally acclaimed The Pink Floyd Experience Marty has over 30 years' experience playing in bands such as In The Pink, Swingshift, Bad Penny, The Urge and Twice Shy. He now adds this duo gig to his resume, using professional backing tracks to complement his powerhouse guitar playing.

Marty plays Fender Strats and Teles through a Fractal Audio guitar system to bring the sounds of Gilmour, Santana, Lukather and many more alive.

Keep an eye on the gig page for Pink Floyd Experience tour dates and use the links page to go to the Experience web site. Come along and see the world's premier Floyd show in a city near you and come and say hello.


" We believe he is quite possibly the best solo kiwi act we have ever seen, be it hiring or paying to watch. " (Eden and Rachel Oct 2014

Based in the beautiful Bay of Plenty, performing in BOP, Waikato, Auckland and further afield by negotiation.

THE ULTIMATE DUO " Hard to believe you were a one-man band. It was awesome! " (Lesley Dec 20


STRATMAN AND ROBIN "THE DYNAMIC DUO"

I would like to introduce Toyah Jensen aka Robin to you. Toyah is going to join the show as the lead vocalist in this dynamic new act. Toyah says " I had my start in music fairly young with both my parents exposing me to their eclectic tastes and both sides of my family having backgrounds in theatre and jazz. I started singing at age 12 doing talent shows and progressed to karaoke competitions and then my own bands throughout my college years. I have been lucky to have met many talented and accomplished people along the way who have helped grow and mould me by introducing me to new influences and encouraging me to try new things stylistically to evolve as a vocalist. I met Marty at a gig local to our family bach and since then he has been a massive influence and mentor to me. I look forward to creating something special with him as a musical partnership and sharing it with other people."


" You were absolutely fabulous! So glad I got you along for my 40th! All guests thoroughly enjoyed themselves and you really helped me have a fantastic night. I truly recommend Stratman and Robin for any birthday! " Lauren (April 2022) "


"We highly recommend Stratman and Robin! Their setlist last night was perfect and was enjoyed by us all and thanks so much for allowing us to pay tribute to our beautiful friend Toni with a champagne toast and a moving rendition of Wish You Were Here. Should you be keen on live music for your next special event, hit up Marty Mitchell for a booking. We will be having them back in March for our joint birthday celebrations." Joy (January 2022) "


We enjoyed the band for my dad's 60th birthday party and are completely blown away by how good they are! All communication was super easy and the entire show was fun, exciting and worth every cent! Got people up dancing and having a fantastic time. Toyah's voice is incredible and Marty's guitar playing is insanely fantastic! Would highly recommend this band to everyone! " Angelique (June 2021)


" Had Marty and Toyah play for our clubs anniversary. Absolutely awesome. Never seen so many up dancing. Music was a great mix. Definitely book these guys you wont be disappointed." Simon (April 2021)


website is www.stratman.co.nz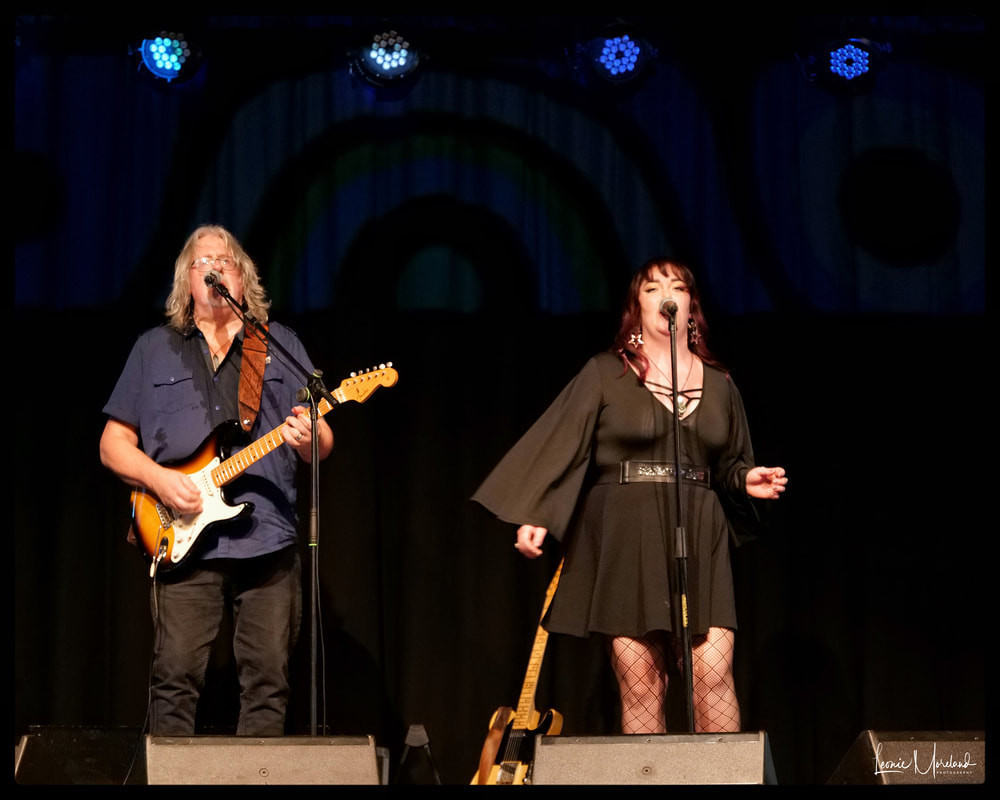 Introducing Crowded Trousers
Crowded Trousers are a Zany, fun and highly entertaining duo that are
proving hugely popular around the Bars and Clubs of Auckland

Featuring well know experienced Musicians Grant Wills (vocals and Lead
guitar) and Todd Sutton (Lead Vocals and guitar) from The Groovediggers

They play with high quality backing tracks giving the act a very full sound

Playing songs from Neil Diamond, Robbie Williams, Bruno Mars, Journey,
Sublime, Toto, Van Halen, U2, Elton John, Michael Jackson, Wham, Cold
Chisel, Devo, Aha and many more
Introducing Jesse Wilde Duo (Late night Whiskey)
Late Night Whisky are an exciting new act performing a unique blend of Americarna, Rock, Country,Folk and Pop, covering artists like Tom Petty, Lynyrd Skynyrd, Johnny Cash Neil Young, Chris Stapleton, John Cougar, CCR, Bob Seagar and much more more


Performing regularly at venues such as Deep Creek Bar Browns Bay, Huapai Tavern, Puhoi Tavern, Glen Eden RSA, Warkworth RSA, Grey Lynn RSC, Postman's Leg Glenfield, Paraoa Brewing Company, Stillwater Boat Club, Smittys Bar Whitianga, New Plymouth club, Florrie McGreals, Whangamata Club Taupo Cossie Club and much more


Late Night Whiskey Band:
Jesse Wilde: Vocals, Guitar, Harmonica & Mandolin
Earl Robertson: Drums & Vocals

Facebook page https://www.facebook.com/profile.php?id=100063776700625